Allsvenskan - Swedish stars returning home for a swan song
25.03.2017 23:38:06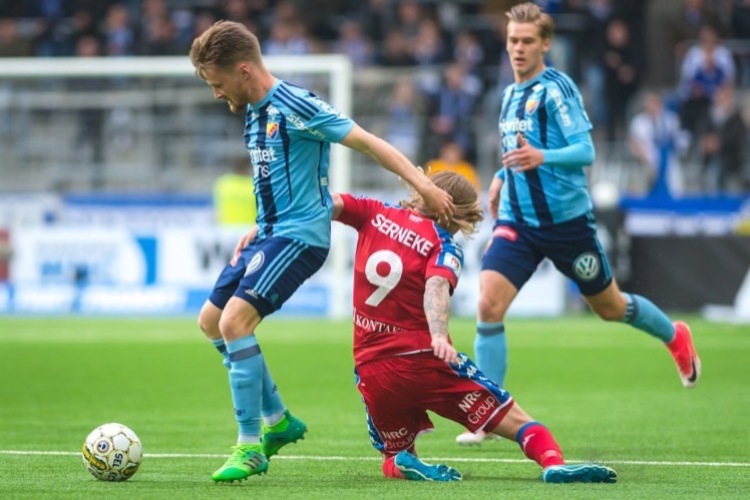 In the modern era Sweden's top players have spent their best years outside their own domestic league. From the record goalscoring of Henrik Larsson in Scotland to the global star that is Zlatan Ibrahimovic, Sweden has produced some of the most well known players of the last 20 years without seeing any benefit in stadiums up and down the country. Recently there has been a trend towards Allsvenskan sides signing players in the final years of their careers, though this has been with mixed success. This article looks at why some succeed while others fail, and who has been brought back to the Allsvenskan this year for one last hurrah.
In March 2015 Viktor Elm signed for Kalmar and linked up with brothers David who had returned in 2013 and Rasmus who had signed just a few months earlier. The three Elms had played for top sides in Holland, Russia and England but will all likely finish their careers with their boyhood side. It was a sign of the league improving in quality as all three had offers at bigger clubs. The three brothers represent the main results of stars returning to Sweden's top division. David has spent much of his time in the last few seasons injured, and has only managed 15 goals in four seasons. Viktor Elm has been almost an ever-present, and one of his side's most consistent performers, adjusting to a defensive role last term which saw him make on average three interceptions and five clearances per match while giving away a free kick just once every other match. Rasmus was lauded as one of the league's top players last term despite being unable to play when he first returned due to a debilitating stomach illness which threatened his entire career. A call-up to the Swedish squad followed this year, though he turned it down to focus on his club football.
The patience shown in Rasmus Elm paid off for Kalmar, and other clubs have learned from that. Djurgarden, a similar sized club to Kalmar, brought back Andreas Isaksson, capped 133 times by his country between 2002-2016. He was given time to get over an injury and settle into the team, suggesting that Kim Kallstrom (131 caps) and Jonas Olsson (25 caps), who, like Isaksson and Kallstrom, is 34, will also be given time to find his role in the club. All three will also be expected to use their vast experience to contribute this season in forming a backbone of the club. Kallstrom is known for his defensive contribution to the team, and has an impressive pass completion rate of 76.8 across his whole career making just shy of 50 passes a game. Olsson has made useful contributions in recent Premier League campaigns for West Bromwich Albion. At clubs such as Kalmar and Djurgarden such veteran players have a dual role, as player and mentor for the youth products which make up an important element of the squad.
With clubs competing for the Allsvenskan title the reality for veteran players can be very different though. At IFK Gothenburg, Tobias Hysen went from being a crucial part of the team to effectively a squad player after just two seasons away playing in the Chinese Super League. Before leaving he had failed to start just four times across three seasons. Last term he was in the starting team just 14 times. Moreover, Hysen was blamed for causing disruption in the squad when other players were put ahead of him. A direct parallel can be drawn to AIK signing Henok Goitom who spent a year away from AIK with short term contracts at Getafe in Spain and the San Jose Earthquakes in the MLS. In 2015 he was the second top scorer in the league with 18 goals as well as five assists. Returning to a side with four other front line striking options could see him spending time on the bench and having limited chances to prove himself. Strikers Mathias Ranegie (6 goals in 20 starts) and Rade Prica (2 goals in five starts) have also seen their options limited, and have quickly moved on. But Goitom's teammate at AIK, Stefan Ishizaki, has impressed in a slightly less demanding position despite a slow start. He was not even selected in 6 of 15 match squads during his first season back in Sweden after a spell in the MLS. Last season the wide player scored four and assisted five with 27 starts.
The lower immediate pressure on defensive players tends to give them the advantage in having a long career in the Allsvenskan. Mattias Bjärsmyr, Nils-Eric Johansson and Johan Wilund have returned from spells overseas to regularly represent top sides in the league with distinction. Johansson won two Bundesliga titles in the early 2000s, but is still the starting left back for AIK while Wilund has picked up two Allsvenskan titles since his return from Denmark. This trend is also mirrored by the signings of higher profile defensive players from outside Sweden far outweighing those of attacking players. Positive examples have included Malmo defender Kari Arnason who managed 53 starts in 2 seasons with the team, and Dickson Etuhu who had a strong season playing in front of the AIK defence. Physically of course certain positions lend themselves to longevity of a career.
As the number of players returning to the Allsvenskan increases, clubs and coaches will start to become better in maximising their potential. Wisely used veteran players can be an excellent source of knowledge, or mentors for younger players, as well as delivering results on the pitch. Although the key factors for success are the attitude the club has towards the role of its veteran players, the club's patience and also the position in which a player plays, there are always those exceptions which prove the rule. Markus Rosenberg returned to Malmo after a frustrating previous few seasons, and as a striker has managed to score 34 in three seasons while also providing 24 assists. Rosenberg has applied himself to his boyhood club and works hard in training to ensure his standards stay high, showing that ultimately mentality is as important as ever.
Featured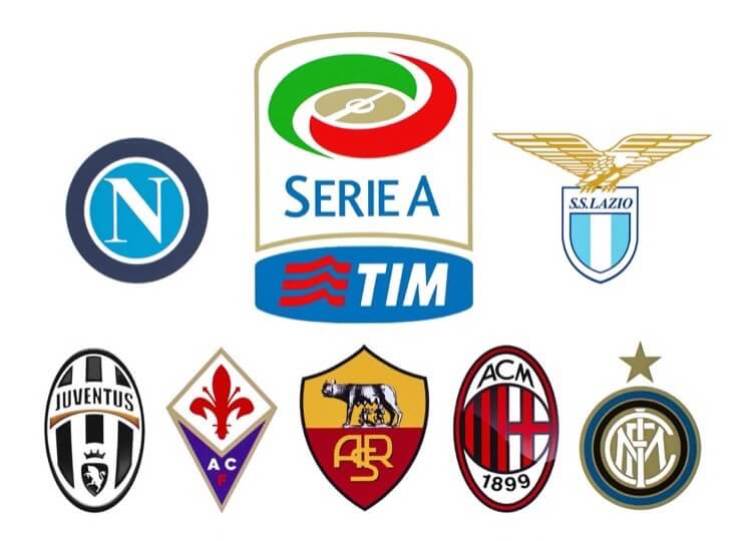 When he first became President of the Italian foot...
180
match previews updated