Non-League Football: Will the Season be Terminated?
18.01.2021 15:33:08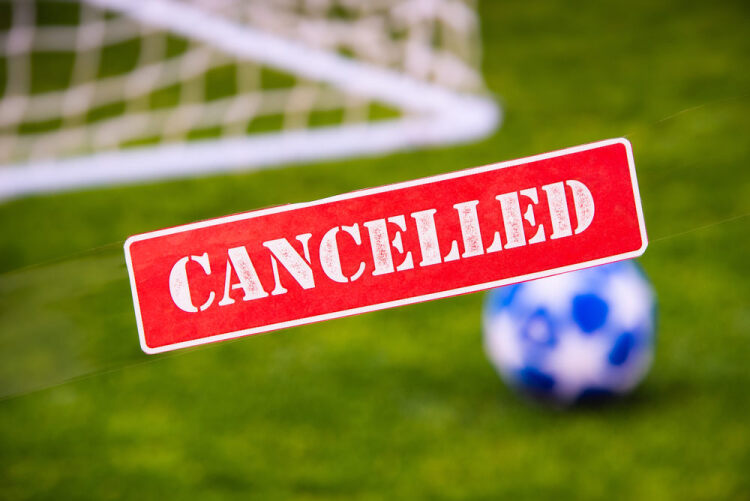 With "non-elite" football suspended following the increase of lockdown restrictions at Christmas, the knock-on effect has been devastating for many lower league clubs.
Teams from steps three to six are in real danger of going out of business, the 'Sport Winter Survival Package' hasn't been forthcoming, and National Lottery grant funding ended last week. What's the situation as of today?
Locked Down and Out?
83% of the clubs across Steps 3 and 4 found themselves in Tier 4 after Christmas, making it extremely difficult to continue functioning in the mid-to long-term.
Tentative steps had been taken to open up grounds early in December, including gaining approval from the Department for Digital, Culture, Media & Sport (DCMS) for a 'limited return of home spectators to be permitted at clubs competing in the National League System.'
Of course, everything was promptly shut down again soon after, causing a ripple effect that was felt across the bottom of the pyramid.
Isthmian League Chairman Nick Robinson wrote an open letter to clubs, which contains a number of interesting points if you want the perspective of lower league teams;
"The overwhelming feedback from Isthmian Clubs, replicated by the Northern Premier and Southern League Clubs, is that resuming competitive football is not financially viable unless paying fans to Phase 2 levels are permitted and Clubs [are] able to derive secondary income from clubhouses or alternate sources. We have no control over the first two although we remain hopeful of good news on the third."
He noted the frustration they felt due to National League clubs receiving compensation for not being allowed to have fans, compared to no provision made for clubs at Steps 3-6 since they were denied crowds via the tier system and consequent lockdown.
The Trident League Response
As we've noted, clubs from the Northern Premier League, Southern League and Isthmian League banded together to release a statement following the news that matches would be suspended until March 3 at the very least.
The 'Trident' leagues, which represent steps three and four of the non-League pyramid, have recommended immediate termination of their season, following a meeting of their combined boards to discuss the effect of the latest UK lockdown.
Termination would come with a host of additional problems, but it's a decision that will be taken if there's no form of funding forthcoming in the near future.
A null and void declaration appears to be the most likely scenario for lower league teams. As of the 15th of January, over 1,200 games remain to be played across tiers three to six. It's unfeasible to ask players to cram in up to four games per week, especially at lower levels of the game.
Alternative options that have been floated include every team playing each other once rather than twice, merging 2019/20 season and 2020/21 results, or resuming the season in August when a vaccine should have been rolled out to the majority of vulnerable people in England.
The Impact of Covid for Smaller Clubs
Under current rules, there's little that can be done if a lower league squad member gets Covid-19. For example, Altrincham were recently forced to withdraw from this season's FA Trophy due to an infection. A positive test in the playing squad led to their fourth round tie with Havant & Waterlooville being postponed, and they ended up forfeiting the competition entirely.
It's not like it's just one player who would have missed out on the match. There's the issue of close contact with several other important squad players, while "the club's COVID officer and kit man had to self-isolate and the club had difficulty finding enough players with at least some recent game time behind them to make up some sort of scratch team."
When paired with a 'near-£2,000 cost of a coach for a 500-mile round trip', it's easy to see how their hands were tied.
Over 15 clubs withdrew from their leagues after the FA decided to null and void Steps 3-8 of the non league pyramid midway through 2020. The impact is already being felt, with no respite on the horizon.
Will Fans Return in 2021?
Issues stem from everything concerning contracts, to funding. It's an uncertain period for a number of different fields, but it does feel like clubs at the bottom of the pyramid have been forgotten about, which is shameful considering their history, as well as their importance to the surrounding communities.
March is a potential option for restarting lower league football, but they do need to secure funding from somewhere. Many clubs are already close to the brink of collapse, while margins are too tight to stave off the pandemic for much longer.
Will fans return in 2021? It's unclear whether they'll have anything to go to back to, especially if the Trident leagues do end up terminating this season due to a lack of revenue. It's not like they can be blamed, even if they will struggle to get started again once more of the population have been vaccinated over the next six months.
Click here to subscribe to our preview, report & stats service. Coverage of 50+ tournaments with daily updates before and after games.
Featured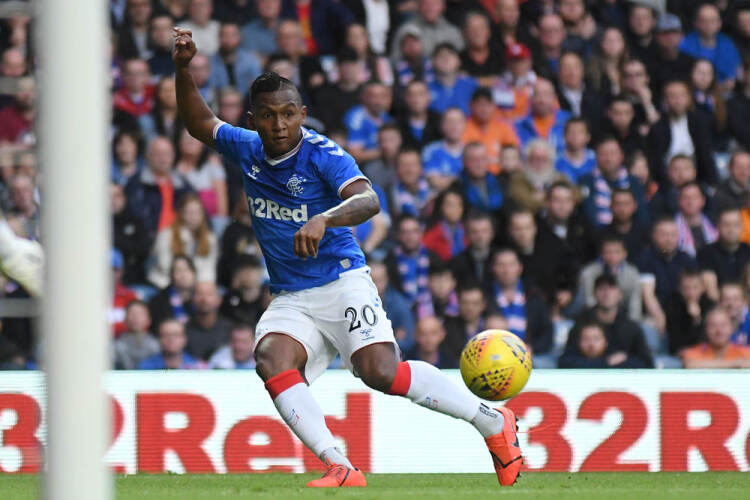 The stakes were unusually high for a New Year derb...
48
match previews updated