Back in the Football League. Is the sky the limit for Wrexham?
27.04.2023 13:15:54
Wrexham have just been promoted back to League Two from the National League

Next season will see them in the Football League for the first time since 2008

Hopes and expectations have been high since actors Ryan Reynolds and Rob McElhenney took over ownership in 2021
Executive director Humphrey Ker has suggested back-to-back promotions could be possible
Wrexham will be back in the Football League next season for the first time since 2008 after promotion back to League Two. The third-oldest professional football club in the world will be hoping it's not a fleeting visit, either, with the backing of their actor owners Ryan Reynolds and Rob McElhenney.
They're certainly a fashionable club right now, with their Hollywood owners, and seem to have become the second team of many supporters both in the UK and across the world. But, just how far can Wrexham go? Could they emulate the likes of Luton Town, who were playing non-league football as recently as the 2013-14 season but are now vying for promotion to the Premier League?
A good squad but room to improve
Wrexham have a good squad at National League level. Paul Mullin's goalscoring record over the past three seasons speaks for itself. After scoring 32 goals in 46 games for Cambridge United in League Two, he dropped down a division to join Wrexham and scored 26 in 38 last season, and so far has 38 in 45 this season – or 47 in all competitions.
Goalkeeper Ben Foster might be 40 now, but the former England international is still more than capable at a lower level. Could he be tempted to remain with the club following the expiry of his short-term contract?
Players like Callum McFadzean, Ollie Palmer, and Liam McAlinden all have experience playing a division or two higher than the National League, and Wrexham certainly have the money to strengthen still.
But, of course, we have to be realistic. For all the hype around Paul Mullin, as deserved as it might be, he's 28 years old and has never played higher than League One in which he scored three goals in 20 games. For every Jamie Vardy or Michail Antonio, plucked from non-league only to rise to Premier League stardom, there are numerous players who can do it in the National League or League Two, but simply can't cut it higher up the pyramid.
Manager Phil Parkinson is set to speak to Reynolds and McElhenney soon, as he wants to strengthen his squad before their League Two campaign begins in a few months. He's an experienced manager and a safe pair of hands at this level, too, being the only manager to take a fourth-tier team to a major cup final at Wembley – his Bradford City team who faced Swansea City in the 2013 League Cup final will live long in the memory.
After five years with Bradford from 2011 to 2016, he spent three years with Bolton Wanderers and then a year with Sunderland – he knows his way around the Football League, and knows what it takes to succeed at this level. His record in charge of Wrexham speaks for itself – they've won almost two-thirds of his games.
And what about Gareth Bale? McElhenney cheekily asked the legendary Wales icon to come out of retirement and join Wrexham next season. Admittedly, it's a long shot, but stranger things have certainly happened.
How far can they go?
There are going to be some very strong teams in League Two next season, and Wrexham will need to be pragmatic about things. They aren't going to win every game, and might not find things quite as easy.
That said, executive director Humphrey Ker has said that the "sky's the limit" for the club, and that he believes the club could enjoy back-to-back promotions. The team did well against Championship side Coventry City in the FA Cup, and took Sheffield United to a replay too. This shows that they could be a match for teams higher up the pyramid, but to get those sorts of results over the course of a 46-game season could prove more tricky.
More to the point, does Key really believe this, or is he saying what fans want to hear? With so much media attention, and attention from new fans and followers across the world, there's more pressure to achieve big. In other words, it feels quintessentially American.
And then there's their Racecourse Ground. With a capacity of 10,771, it would be the smallest Premier League ground ever. And, they don't yet have the infrastructure of a Premier League team. But this would come with time. Rome wasn't built in a day, after all.
In theory, we could see Wrexham in the Premier League in just over three years' time, becoming the third Welsh club to reach the top flight. Realistically, this is unlikely. Even Ker concedes that back-to-back promotions get more difficult as you rise up the leagues, but it's possible. Certainly, it wouldn't be a stretch to imagine them playing Championship football in a few years.
They aren't bankrolled by a Gulf state, and they probably won't be beating Real Madrid in the Champions League final or buying Kylian Mbappe any time soon, but otherwise there's no limit to what Wrexham could achieve, and plenty of people across the world will be enjoying the ride.
Click here for our Discounted Account Offer. Access updated previews and analysis on up to 5 tournaments for 30 days.
Featured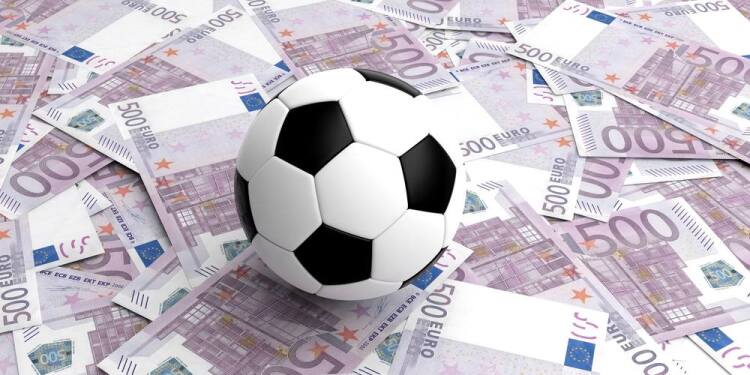 Given that Catalonians despise anything that repre...
147
match previews updated