Cash Kings: how penniless Barcelona managed to buy the LaLiga title.
27.04.2023 10:34:26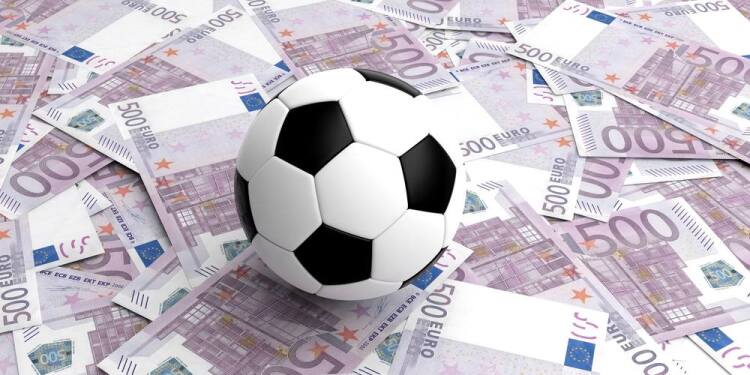 Given that Catalonians despise anything that represents nationalist Spain, it was somehow fitting that Girona's 4-2 victory over Real Madrid on Tuesday all but handed the LaLiga title to the de facto capital of their autonomous region: Barcelona.
Eleven points clear and with just seven rounds of fixtures to go, FC Barcelona's lead at the summit appears to be unassailable. Their first LaLiga trophy lift since 2018/19 is all but a formality.
It will be framed as a triumph amid adversity, with the club facing such financial hardship of late that they were forced into selling the face, the heart and the soul of the club, Lionel Messi back in 2021.
But as with all PR spin, you should dig a little deeper to find some context behind the words….
Barcelona spent £140 million on new players this season, with £35 million in sales leading to a net spend in excess of £100 million – not exactly destitution, as they would have you believe. In fact, it's more than double what Real Madrid shelled out and three times that of the next biggest spenders, Real Sociedad.
What makes it all the more miraculous is that the club has been placed under transfer restrictions by LaLiga, which should by rule have capped their spending markedly.
That, allied to a mountain of debt, begs the £100 million question: just how have Barcelona gotten away with it?
Through the Loophole
Sitting an estimated £1.3 billion in debt, the fact that Barcelona still exists as a football club is a minor miracle. In no other industry would this be feasible.
Of course, many major football clubs are technically in debt, but the sport's unique financial ecosystem ensures that the biggest and the best are in no danger of going out of business.
But doing business in the transfer market, you might think, would be off the table for a club as brassic as Barca. But where there's a will, there's a way.
LaLiga has imposed a salary cap rule which dictates that a club's spending on player wages has to be in-line with their expected revenues. As one of football's most popular clubs around the world, Barcelona's handsome revenues enable them to spend more on their playing talent than all other Spanish sides bar Real Madrid.
But having overspent on new players in recent years and being hit hard by the Covid pandemic, Barcelona had their salary cap slashed prior to the 2021/22 season. Their total wage bill cannot be more than 70% of their revenue.
It meant that they had to flog players like Messi, which was catastrophic for the club and its perception as the 'destination' place to play in world football.
Creative Accounting
The Catalans also got creative in their accounting. If you can't get rid of enough players to bring your wage bill down, why not ask your squad to take a pay cut instead? Veterans like Sergio Busquets, Gerard Pique and Jordi Alba agreed to lower their salaries so that Barca could balance the books and buy new players in the summer of 2022.
The club's accountants have also sought new ways to attract fresh investment. They refinanced some of their debt with banking firm Goldman Sachs, dismissed their previous charitable shirt sponsorships in favour of a £220 million deal with Spotify and sold a portion of their La Liga TV rights money for the next 25 years to a private equity firm.
Somehow, the balance sheet began to, well, balance, and so Barca were able to sign and register new players after seemingly satisfying La Liga's salary cap rule. Some £100 million later, Barcelona are on the brink of being crowned champions again; despite that mounting debt and a £700,000 fine for breaching financial fair play rules once more.
The prize money for winning the title? Around £17 million. So the fine was simply a cost of doing business….and, by all accounts, money well spent.
What Does the Future Hold for FC Barcelona?
Having the LaLiga trophy back in their possession will please FC Barcelona's myriad directors and big cheeses no end.
But at what cost? Well, LaLiga chief Javier Tebas has now confirmed that the club will be sensationally banned from doing business in the transfer window this summer. That is unless they can generate at least £178 million in player sales.
Tebas, who is well-known to have a bee in his bonnet about the Catalan outfit, was speaking at a 'business of football' summit when he revealed the tough times coming their way. "As of today, Barcelona doesn't have any room in its budget to spend in the upcoming transfer window," he confirmed. "Barcelona has been involved in questionable behaviour which has had an impact on LaLiga and we are acting accordingly. We have ruled that they can no longer sign more players."
There will be some outgoing activity, you would think, with Hector Bellerin, Franck Kessie and Ousmane Dembele easy enough to move on. Ansu Fati may also be considered a saleable asset given his struggles to regain form after injury.
But it remains to be seen if there's £178 million to be recouped without selling or releasing players that Xavi might otherwise want to keep, so the Barcelona squad will once again be downsized if they have any ambition of adding more quality to it.
If they continually have to sell before they buy, how long will it be before Barca are operating with a necessarily small squad bolstered by academy graduates?
It seems as though LaLiga are clamping down on the creative accounting procedures, sorry, 'economic levers' that Barcelona have used to game financial fair play rules in recent years, so there will be far less wriggle-room for them to manoeuvre in the transfer market.
And so their supporters should perhaps enjoy the probable upcoming title celebrations. It might be a while before their heroes get their hands on the LaLiga trophy again….
Click here for our Discounted Account Offer. Access updated previews and analysis on up to 5 tournaments for 30 days.

Featured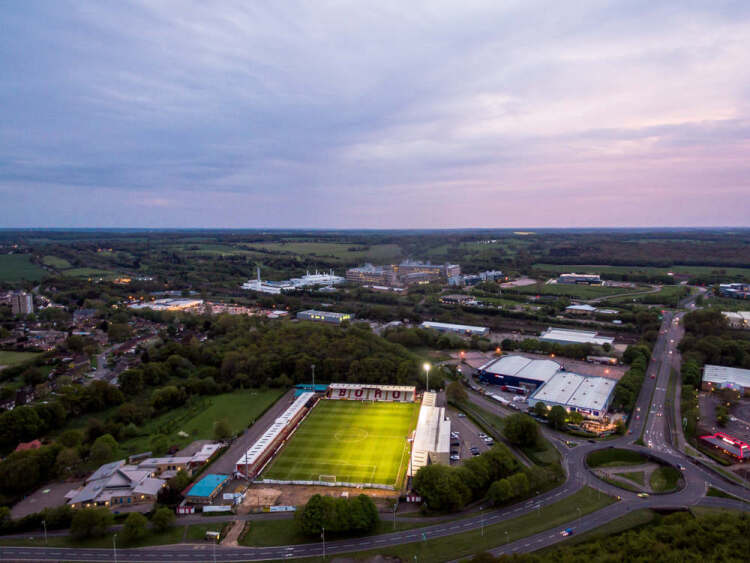 I looked at Stevenage FC's play-off hopes back in...
26
match previews updated