Does LaLiga miss Cristiano Ronaldo?
10.10.2018 16:26:13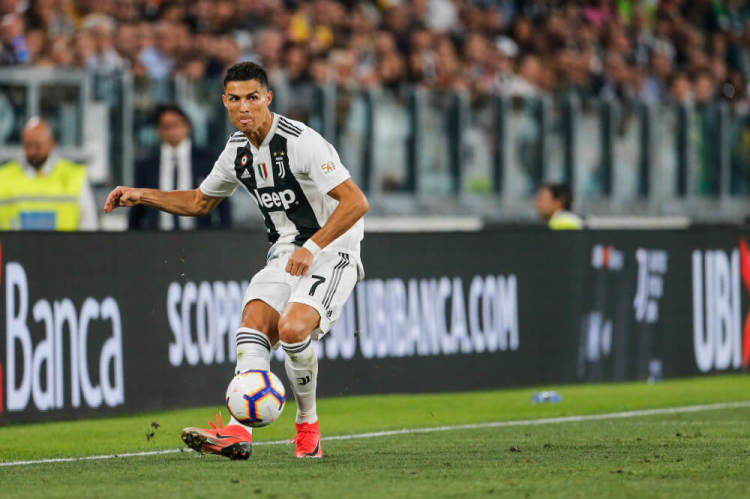 The Portuguese left in the summer and wasn't replaced

Real Madrid have since struggled for goals, netting just 17
This has been the most competitive start to a LaLiga season in years

The rivalry with Messi hasn't been majorly impacted
When Cristiano Ronaldo used the past tense to refer to his time at Real Madrid in the minutes after their Champions League final victory over Liverpool, few believed he'd actually end up leaving. We'd heard this threat before and the No.7 was viewed as the boy who cried wolf.
However, the Portuguese forward did leave Real Madrid and LaLiga, signing with Juventus in the middle of July. It was a seismic development for both the club and the league. Now, three months on, we look at how Real Madrid and LaLiga are coping without him.
How are Real Madrid doing without him on the pitch?
Interestingly, Real Madrid didn't make a superstar signing to replace Ronaldo once he had set off for Italy. His No.7 shirt was filled by the modest Mariano Díaz, the former Real Madrid striker who had left for Lyon in the summer of 2017, scored 21 goals for the French club, and then returned.
During his time in the Spanish capital, Ronaldo scored 450 goals in nine seasons for an average of 50 goals per year, and the consequence of losing these goals has been more significant than most Real Madrid fans feared.
Ronaldo goals per season at Real Madrid
2009/10: 33 goals
2010/11: 53 goals
2011/12: 60 goals
2012/13: 55 goals
2013/14: 51 goals
2014/15: 61 goals
2015/16: 51 goals
2016/17: 42 goals
2017/18: 44 goals
Going into the October international break, Los Blancos have put together a goal drought of 409 minutes. They have failed to score in four consecutive matches, against Sevilla, Atlético Madrid, CSKA Moscow and Alavés. During the Ronaldo era, they never once went three games without a goal. Now they've gone four.
While the likes of Mariano, Karim Benzema and Gareth Bale are all very good forwards, there's just no way of replacing the goals tally of one of the best to ever do it.
How are Real Madrid doing without him off the pitch?
While detailed commercial data on Real Madrid's performance without Ronaldo won't be released until next year, it is expected that they will take a hit from losing a player whose shirt was purchased by Real Madrid fans and non-Real Madrid fans around the globe.
Juventus are already seeing an influx of casual football shirt shoppers, having made 145% more online shirt sales in July and August of this year than they did in the same months in 2017, according to a report in Italian newspaper Tuttosport. In fact, over these two months they sold more Juventus jerseys than they had done in the entire 2017/18 season. This, logically, translates into lost business for Real Madrid.
In terms of matchday revenue, Real Madrid could be losing out here too. Their average home attendance for league matches this season has been 63,505, according to data collected by Transfermarkt. During Ronaldo's time at the Estadio Santiago Bernabéu, the average attendance was never this low.
It should be noted that attendances in Spain are traditionally lower in August, the holiday month, and that this average attendance number should increase a little before the end of the campaign. A fairer comparison would be to look at the attendances for the first four league matches last year and the first four this year, with 65,623 the average at this stage in 2017/18 and 63,505 the average this campaign.
There may be many factors contributing to this reduction, but it certainly doesn't help that Los Blancos have lost their superstar attraction.
What has the impact been for LaLiga?
Obviously there has been an impact for LaLiga and it can't have been beneficial to lose Neymar and Ronaldo in consecutive summers. However, the league has developed to a point where they can handle the departure of a high-profile player.
"[Ronaldo leaving] would have worried me by 9 out of 10 five years ago," league president Javier Tebas said in an interview with AS. "Today, it's 4 out of 10. We have been working for years so that our league is on top with players and clubs in the style of the Premier League."
There are still many star players and plenty of class, quality and talent in LaLiga, as evidenced by the fact that 14 of the players included in the 30-man 2018 Ballon d'Or shortlist are based in Spain – and that's not including Ronaldo.
On top of that, the start to the 2018/19 LaLiga season has been incredibly fun and one of the most competitive in years. Just four points separate first from eighth in the league table as we head into the October international break, which is a record for this stage in the season. LaLiga appears to be surviving without Ronaldo.
What about the Messi vs Ronaldo rivalry?
Ronaldo's move to Serie A has diluted the individual rivalry between Lionel Messi and his Portuguese counterpart. However, it's fair to say that this rivalry was already weakening anyway.
There hasn't been a close race between them for the Pichichi, the award for LaLiga's top scorer, since 2014/15. In recent years, Ronaldo has been resting more in the league and his focus has been on the Champions League, where the rivalry will be able to continue.
Goals in LaLiga by Messi and Ronaldo
2014/15: Ronaldo 48. Messi 43. Difference of 5.
2015/16: Ronaldo 35. Messi 26. Difference of 9.
2016/17: Messi 37. Ronaldo 25. Difference of 12.
2017/18: Messi 34. Ronaldo 26. Difference of 8.
There can be no denying that Ronaldo's move to Juventus has had a major impact back in Spain. However, the negative effects are mostly being assumed by Real Madrid. The league remains strong and the Messi-Ronaldo rivalry can still be experienced in Europe.
Click here to subscribe to our preview, report & stats service. Coverage of 50+ tournaments with daily updates before and after games!

Featured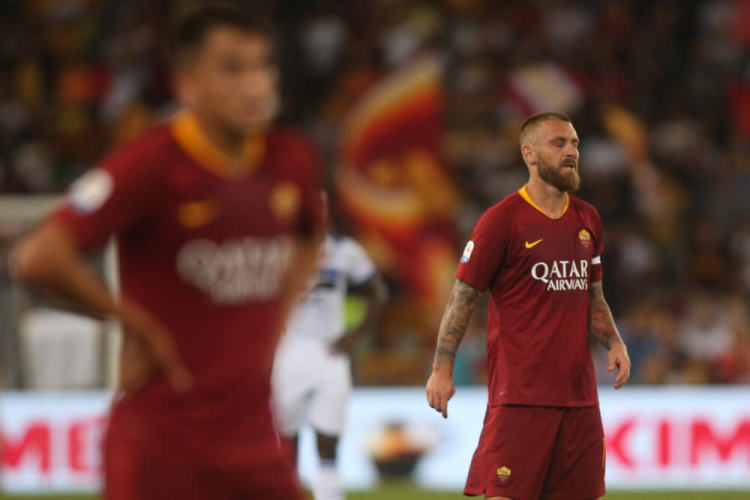 An Overview Only two months have passed since the...