AS Roma: Chronicle of a Disappointment Foretold!
08.10.2018 21:07:17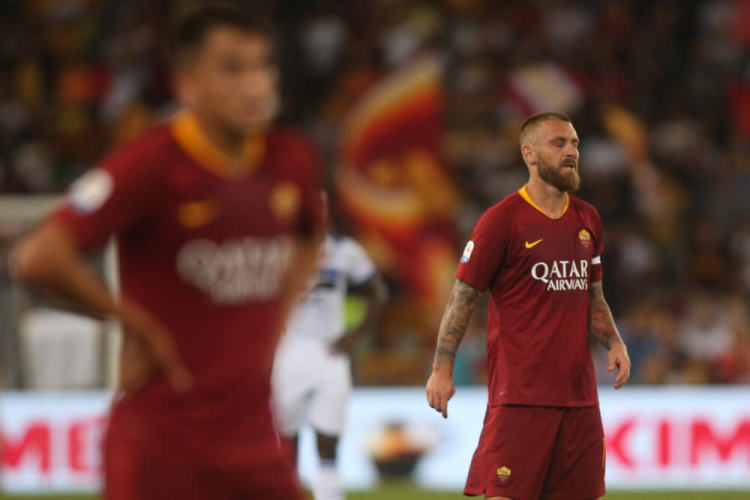 An Overview
Only two months have passed since the 2018/2019 Serie A season began. All the indications are that come May, Juventus will clinch their 8thScudetto in a row.
Even though 3 quarters of the season are still to play, there is already a wide gap between the leaders and their main rivals. Some teams who it was hoped would provide a challenge already look to be out of contention. They include Milan and most surprisingly of all, Roma. Both are already 10 points adrift of the Zebras.
It shouldn't be forgotten that AS Roma ended last season in 3rdplace, 17 points off the pace, but with qualification to the Champions League group stages in the bag.
Not only that, they made it to the Champions League semifinals for the first time in 35 years, putting up a brave fight against the eventual runners-up, Liverpool. A heavy 5-2 defeat on the road saw them respond with a 4-2 success at home and left fans wondering what might have been had they done better in the first leg.
Crisis!
After such remarkable results, one might have expected Roma to continue in the same vein this term. Unfortunately the reality has been very different.
Roma's start to the new season was mediocre to say the least. Home draws against Atalanta (3-3) and Chievo Verona (2-2), losing to Milan (2-1), Real Madrid (3-0), in the Champions League, and, most astonishingly, Bologna (2-0), who had not scored any goals up to that moment was simply not good enough.
The last couple of weeks have been more promising as they managed to stop the rot with wins over Frosinone (4-0), Lazio (3-1), Viktoria Plzen (5-0), in the Champions League, and Empoli (2-0). However, the gap to the top of the table already makes a Scudetto challenge look unrealistic.
Why the Slow Start?
First and foremost, the Wolves made too many changes over the summer.
At the end of a positive campaign, the Roma management were expected to leave the backbone of what was a strong team untouched, while strengthening the rest of the squad during the summer.
Those in the know viewed things differently and anticipated that the club would cash in on their star players. This coupled with some strange replacements lead us to where we are now.
More than 150 million Euros flowed into the club with the departure of key players like Alisson, Kevin Strootman and Radja Nainggolan.
130 million Euros were spent on the likes of Robin Olsen, Javier Pastore, Bryan Cristante and Steven N'Zonzi to name a few. All decent players, but none of them the leader that Roma needed at the start of the campaign.
Since James Pallotta bought the club from UniCredit, Roma have become a type of trading company, interested in making a profit from the sale of players, rather than a club focused on becoming part of the elite of the European football.
Therefore, in the initial weeks of the season, coach Eusebio Di Francesco had to deal with players he had neither chosen, or knew anything about. More hits came with the departure of Strootman and a pre-season that left the Roma players short on fitness and looking off the pace.
Di Francesco became a scapegoat whose luck had run out. He was accused of tinkering with the team too much, changing formation perhaps as he tried to understand how best to utilize his new players.
The Roma squad appears to be heavy on offensive players and lacking at the back. A strong centre-back is required as an alternative to Kostas Manolas, likewise a left-back who could give Aleksandr Kolarov some respite and a right-back who could let Florenzi push on. Furthermore, they require and a holding midfielder to be fielded when one of the 35-year-old Daniele De Rossi or N'Zonzi doesn't play.
The coach has tried to fix these issues by revitalising Davide Santon at right-back, trusting the 19-year-old Luca Pellegrini at left-back, and risking Cristante in a more defensive role. Such bets have been working so far but will they deliver consistently?
Concerns arise from the fact that any injury to De Rossi, Dzeko, Manolas and Kolarov, the leaders in the squad, could easily result in a new crisis at Roma and jeopardise their top 4 ambitions.
Long gone are the days of Presidents Dino Viola and Franco Sensi, who were entrepreneurs, but at the same time were Roma supporters and thus wedded to the success of the club. Both put their own money on the line when needed and each delivered a Scudetto.
In James Pallotta, Roma have a very different owner. He lives in the United States, seldom coming to Rome. Roma's troubles this current season are a logical outcome to what appears to be a speculative approach to football.
Click here to subscribe to our preview, report & stats service. Coverage of 50+ tournaments with daily updates before and after games!

Featured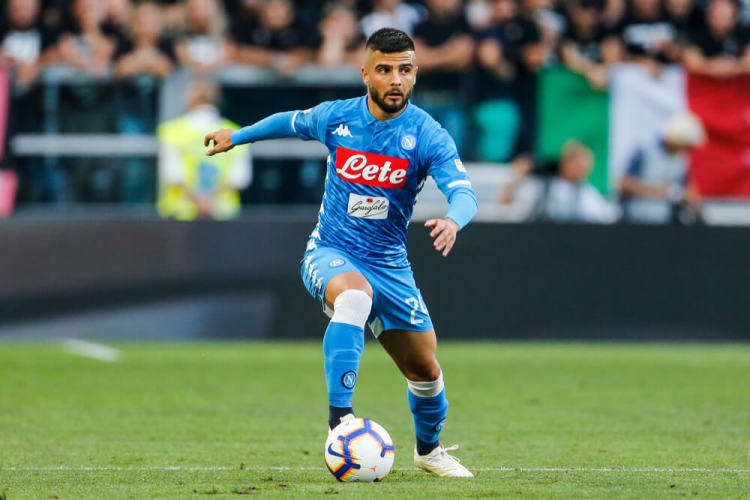 Italian football was traditionally characterised b...