Serie A 18/19 - Top 4 and Bottom 3!
16.08.2018 17:11:54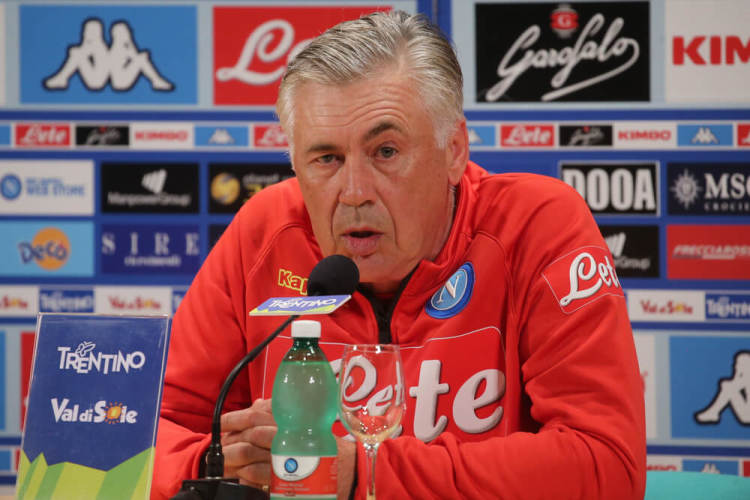 Juventus (Champions)
Juventus have dominated Italian football for the past 7 years, but their hunger for glory still remains insatiable. There is no greater proof of this than their acquisition of the mighty Cristiano Ronaldo, for an inordinate amount of money.
The Champions League has become an obsession for Juventus, not least thanks to the 5 finals which they have lost in the past 22 years.
Besides signing CR7 to bolster the attack considerably, the management looked to rejuvenate a battle weary defence. Senior players like Gianluigi Buffon and Stephan Lichtsteiner were off-loaded, replaced by Mattia Perin and Joao Cancelo. In addition Juventus have brought in the versatile midfielder Emre Can on a free transfer from Liverpool, a move coach Massimiliano Allegri has been desperate to make for some time.
Last but not least, Juve welcomed back the Prodigal Son, Leonardo Bonucci, whose experience at Milan lasted just 1 year. In doing so Allegri may well look to line up one of the strongest back 3s in football history, the BBC (Barzagli-Bonucci-Chiellini). Now 37, 31 and 33 years old respectively, their ages may well have a bearing on how effective they are this season.
Bonucci's arrival from Milan, with Mattia Caldara and Gonzalo Higuain going the other way, tells us a lot about a change of strategy from the recent past for the Old Lady.
In the past Juventus have tried to weaken Scudetto rivals by siphoning off their best players. This time around, they went after Real Madrid, the winners of the last 3 Champions Leagues, whilst seemingly allowing domestic rivals to strengthen. As a result, whilst they are still the best team in Italy, they may have inadvertently permitted local rivals to close the gap on them.
Inter (2ndplace)
Of all the teams that ended up in the top 4 last season, Juventus aside, Inter have had the most sensible transfer window. Initially they went after the prestigious free agents, Stefan de Vrij and Kwadwo Asamoah, who previously played for Lazio and Juventus respectively. In doing so, they strengthened a defence that has failed to concede less than 30 goals since 2007/2008.
In addition Inter resisted the temptation of selling their attacking stars, Mauro Icardi or Ivan Perisic, whilst at the same time increasing their firepower with the arrival of Matteo Politano, Lautaro Martinez and Keita from AS Monaco. The lack of scoring alternatives to Icardi and Perisic who were accountable for 40 out of the 66 goals scored in the league, was one of their key issues last season: they actually hit the back of the net 20 times less than the Old Lady and 23 less than Lazio who they just beat to a Champions League place.
Inter also swiped one of the best players from Roma, who finished 5 points above them in the table. Radja Nainggolan is without doubt a leader and the sort of player capable of stepping up and fighting to the death. This was a trait which Inter were lacking last season and was a player coach Luciano Spalletti wanted at all costs.
A shrewd coach and a well-balanced squad, which might even be enriched further by Luka Modric from Real Madrid, could see Inter become Scudetto challengers this season.
Napoli (3rdplace)
Maurizio Sarri's experience at the helm of Napoli produced 3 intense years of football. The Azzurri finished in second place twice and in third once continually giving Juventus a run for their money.
They scored 251 goals over that time, playing exciting, offensive football and setting an amazing record, having lost no away games between October 2016 and April 2018. All good things come to an end, however and this was no exception with Sarri going to Chelsea in the summer.
Last season it was quite clear that Sarri and President De Laurentiis were at odds: The coach had turned Napoli into a more clinical side than the previous two years, but whilst they were tighter at the back, they needed to do better up-front. When Napoli ran out of steam in the latter stages of last season, the coach blamed the lack of reinforcements that he had requested.
Carlo Ancelotti is the new man at the helm and he is certainly different to his predecessor. He guarantees solidity and has triumphed in five different countries. What is more, he has never finished lower than the 5thplace in the table. His teams play less spectacular football than, compared to Sarri and he sometimes has problems with creative players.
Looking ahead, Napoli acquired the best young Italian goalkeeper, Alex Meret even if he is a player who is known for being injury-prone. Question marks remain over the attack that sometimes misfired in decisive games last season. Failure to score in 7 games (3 more than Juventus) was not good enough and no big stars have been signed. As such Napoli seem unlikely to keep pace with Juventus and Inter this term.
Roma (4thplace)
The first season for coach Eusebio Di Francesco at the helm of a big team, and the first for Roma without captain Francesco Totti, turned out to be a positive one. Roma finished in the top 3 of Serie A qualifying for the Champions League. On top of that, they also had an impressive run in Europe's premier competition, failing to make the final on goal difference.
The summer was less favourable for Roma as Alissonand Radja Nainggolan were let go, both huge blows. The former delivered 18 clean sheets last season, whilst the latter scored 4 goals and produced 9 assists in 31 games. Only Aleksandar Kolarov did better in terms of assists.
Roma invested more than 100 million euros in the transfer campaign, trying to replace the departed players and to increase the depth in the squad. Robin Olsen, the Swedish international, was hired to play in goal, while Javier Pastore, returning to Italy after a few years at PSG, will look to become a protagonist in midfield along with loanee Bryan Cristante, who did wonders at Atalanta. It should be said that whilst those players are very gifted, they lack the required personality and muscle in the middle of the park.
Age could be an issue. Daniele De Rossi was once known as the future captain, but it won't be long before he's looked at in the past tense. Kolarov and Edin Dzeko are in their 30s and there are no obvious leaders amongst the younger players.
Frosinone (18-20thplace)
It took two years for Frosinone to return to Serie A following their sole experience in the Italian top flight in 2015/2016. Back then, they opted for a blend of young and experienced players, but importantly only a few players had ever played at the very highest level. It would be this that would ultimately undermine them.
This time around, the average age of the team is the same, 27.7 years old, however the difference is that most members of the squad have previously played in Serie A.
Once again Frosinone have gone with an inexperienced coach. Just like Roberto Stellone before him, Moreno Longo is young and has never managed a team at this level. This is a cause for concern, particularly when the going gets tough.
Moreover, having a closer look at those who arrived over the summer, it is evident that Frosinone have opted to strengthen their squad with players who spent the past campaign dealing with injuries (Cristian Molinaro, Edoardo Goldaniga, Emil Halfredsson, Stipe Perica), barely played (Lorenzo Crisetig) or are in need of redemption (Marco Sportiello). This is another risky move.
Frosinone do not seem to have the quality needed to get beyond the bottom three. Midfield and attack are of particular concern.
Empoli (18-20thplace)
Empoli triumphed in Serie B, but they managed to do so only after changing their coach midway through the season. Aurelio Andreazzoli, the architect of their success, has limited experience as a head coach in Serie A (just a few months with Roma in 2013) and this could cost the team this season.
Last season, Empoli were formidable in attack, scoring 88 goals, way more than any of their opponents, Francesco Caputo and Alfredo Donnarumma netting 48 times between them. During the summer, the latter was let go whilst the former, now 31, will undergo his first true experience in Serie A after his 13 games at Bari in 2010. He will be partnered in attack by Antonino La Gumina, a young striker who enjoyed a bright, but short, stint with Palermo in Serie B.
At the back, Empoli look old and static. Domenico Maietta, Matias Silvestre, Manuel Pasqual and Luca Antonelli are all over 30 years old. They seem destined for a season of hardship and toil and are without question candidates for the drop.
Parma (18-20thplace)
After going through the very hardest of times, including bankruptcy and a subsequent descent to amateur level football, Parma have risen from the ashes to feature once again in the Italian top tier. 3 seasons produced back to back promotions in a row, a feat no team has achieved before.
Roberto D'Aversa, the man who led them during the last two triumphs, was confirmed in charge, but he has no experience at all at this level as a head coach. Moreover, he will have to rely on an ageing squad, the average age being 28.8 years old.
New players were signed on loan from Inter and Napoli in Federico Dimarco, Jonathan Biabiany, Alessandro Bastoni, Roberto Inglese and Alberto Grassi. Crucially they arrived late on and thus Parma might have problems getting going in a league where such slip ups can come at a heavy cost.
Udinese (An unknown entity!)
Once the gem in the crown of the Pozzo family, Udinese have fallen from grace in the recent past since Gino Pozzo took over from his father Giampaolo and fell in love with Watford, his other club.
The current transfer campaign suggests that the Pozzos have reignited their interest in Udinese, investing more than 38 million Euros in the club, 20 million in just one player, Rolando Mandragora. He represents their most expensive signing ever and seems to be an attempt to lift the Zebras back amongst the top teams in Serie A?
That said, they have coupled this with some bizarre choices, such as the appointment of the largely unknown Julio Velazquez as coach. We see this as a very risky gamble.
Udinese have a good squad, despite lacking some depth in defence and attack. If all goes well, they should achieve safety, but if their gamble goes wrong, they might find themselves fighting for their lives and unlike the recent past, this time around things might go sour.
Click here to subscribe to our preview, report & stats service. Coverage of 50+ tournaments with daily updates before and after games!

Featured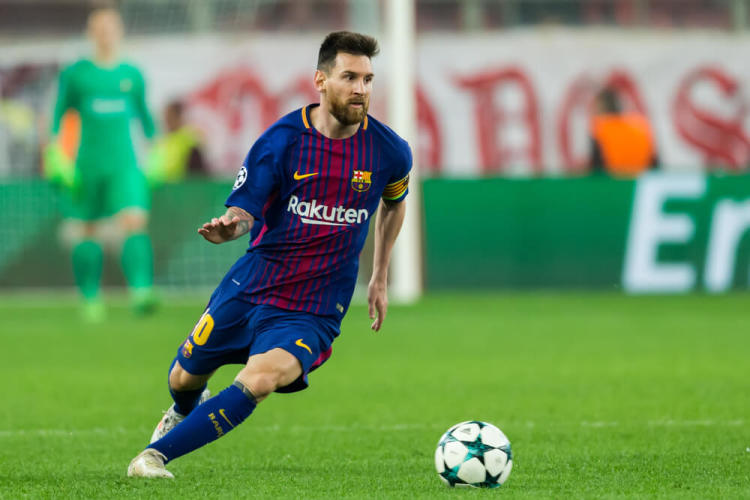 Another LaLiga season is just around the corner an...