The Joy of Six: The Teams with La Liga Glory on their Mind.
06.11.2019 10:51:16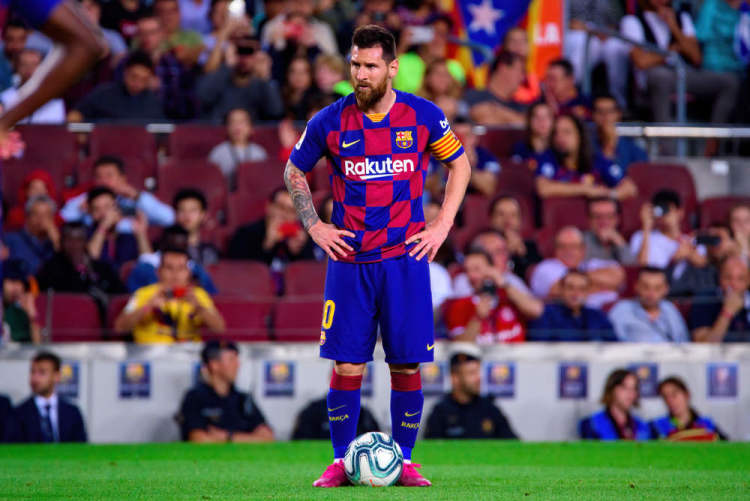 Normally, as you probably already know, the La Liga title race is dominated by Barcelona and Real Madrid, with those spunky upstarts Atletico also occasionally sticking their noses in.
But the 2019/20 season has delivered a rather more unpredictable start, with all of the big boys dropping points and looking below their prime selves.
As such, just two points separates the top six in the league table, and if that trend continues this could be one of the most exciting La Liga title races in years.
So how is that half-dozen shaping up, and who remains the most likely to get their hands on the trophy?
Barcelona: Champions in a Spot of Bother
Normally, we expect Barcelona to sweep pretty much all before them in La Liga.
And that theory was solidified based upon the Catalan giants' activity in the summer transfer: losing a collection of fringe players, and bringing in Antoine Griezmann and Frenkie de Jong, is surely a monumental move forward.
Well, no, as it goes.
Barca just about top the table, and of course there is a chance that they will find their rhythm and hit the high notes once more.
But the fragility they have shown in defeat to Athletic Bilbao (0-1), Granada (0-2) and Levante (1-3) are not what we have come to know and love about them, and rumours of discontent in the camp at Ernesto Valverde's management skills must surely be taken seriously.
Those below-par performances are reflected in the stats. Here's how Understat have the La Liga table based upon their Expected Goals data:
| | | |
| --- | --- | --- |
| Pos. | Team | Expected Points (xP) |
| 1 | Atl.Madrid | 24.64 |
| 2 | Villarreal | 22.68 |
| 3 | Real Madrid | 22.51 |
| 4 | Sevilla | 20.77 |
| 5 | Barcelona | 19.36 |
It's all theoretical, of course, but that table shows that – on the balance of chances created and yielded and the 'fairness' of match results – they are actually some way behind Atleti and the rest.
They have conceded more goals than any of the other top five sides, and that vulnerability defensively is masking what is still a formidable outfit in attack.
Will Valverde be given time to find a solution to his defensive frailties? For now, that appears highly unlikely.
Real Madrid: Zidane Going Through the Gears
The 2018/19 campaign as one of the worst in recent memory for Real Madrid, and Zinedine Zidane really does have his hands full in returning the Galacticos to former glories.
He has, at least, made baby steps towards that.
They've only lost once in domestic action, and generally they have restored some of the invincibility factor that went AWOL last term: four of their six wins have come by two goals or more, for instance.
The French manager seems to be getting the best out of his fellow countryman Karim Benzema, while Gareth Bale – something of a bogeyman for Zidane historically – has also come to the party with some decent performances.
Another stat that we like is open play goal differential, which is goals scored from open play minus those conceded in the same manner. Here's how the La Liga table shapes up on that front:
| | | | | |
| --- | --- | --- | --- | --- |
| Pos. | Team | O.P. Goals For | O.P. Goals Against | Difference |
| 1 | Barcelona | 24 | 10 | +14 |
| 2 | Real Madrid | 18 | 5 | +13 |
| 3 | Villarreal | 14 | 7 | +7 |
| 4 | Atl. Madrid | 9 | 5 | +4 |
| 5 | Real Sociedad | 13 | 11 | +2 |
This stat is interesting because open play goals are the bread and butter of football; the most sustainable route to putting the ball in the net. There's a greater degree of variance to set piece goals and own goals, and that typically comes to pass over the course of a whole campaign.
For now then, things look rosy enough for Real.
Real Sociedad: Royal Rise Appears Unsustainable
You can slice and dice the stats any way you want to more or less, and that's why footballing traditionalists are sceptical about the rise of the number nerds in the beautiful game.
But no matter how cynical you are, you would have to be pretty optimistic to believe that Real Sociedad's climb up to third in the table is both deserved and sustainable.
They have already lost four times this term, and by a decent margin if truth be told, and the fact that they concede an open play goal per game on average is not the stuff of long-term success.
And, no less, 20% of the goals they have scored have come from free kicks, penalties and own goals, which as we know are not the kinds of thing you can hang your hat on.
There are reasons for optimism, however, not least in the form of their trio of attacking young guns: Mikel Merino (23), Mikel Oyarzabal (22) and the on-loan Martin Odegaard (20).
Between them, they have conjured up seven goals and eight assists this term, which shows their importance to this Sociedad starting eleven.
Willian Jose and Portu are also amongst the goals, but ranking eighth in the Expected Goals For table shows that they are converting plenty of low quality chances.
Exciting to watch? Undoubtedly. A sustainable route to success? Historically not.
Atletico Madrid: Viva La Revolucion
As we've already learned, Atletico Madrid top the Expected Points table – thanks largely to their outstanding defensive record of just seven goals shipped in twelve starts.
Diego Simeone's summer revolution has….well, changed nothing really.
Griezmann, Rodri, Hernandez and Martins all departed the club for a whopping combined tally of £170 million, while defensive stalwarts Diego Godin, Juanfran and Filipe Luis also left on free transfers.
Gutting his typical starting eleven, Simeone set to work rebuilding. Kieran Trippier and Renan Lodi have been revelations at full back, while 19-year-old Joao Felix is starting to find his feet in the Spanish capital.
But really, Atleti's continued good form owes much to their manager's organisation and teak-tough tactics, and while it seems unlikely a side that scores on average just a goal per game can sustain a title push, Los Rojiblancos remain the hardest team to beat in the division.
Sevilla FC: Close But No Cigar
It's a case of one step forward, two back and a few more sideways for Sevilla.
After twelve games of the campaign, they may be sitting in fifth place in the La Liga table but a goal difference of just +2 tells its tale of a side that haven't made any great strides forwards this term.
Last season, Julen Lopetegui's outfit were excellent going forward but poor at the back. Since then, they have lost Wissam Ben Yedder, Pablo Sanabria and Quincy Promes, who between them served up 32 goals and 26 assists.
So now, Sevilla are mediocre in attack and still poor at the back!
It just goes to show that until they sort their recruitment out, the city famous for its oranges just won't have the juice to mount a sustained title bid.
Granada: Rowdy Minnows Looking for More Scalps
Let's get this out of the way early: Granada will not win La Liga this season.
Any aspirations of a Leicester City style run to the championship are wide of the mark; they have simply enjoyed a fortuitous start to the campaign, as proven by the Expected Goals data.
However, any side that beats Barcelona commands respect, even if four of their other five victories have come against sides in the bottom six of the division.
They have generally come unstuck against Spain's stronger teams, with defeats against Real Madrid, Sevilla, Getafe and Real Sociedad in the first third of the season.
But Granada fans can dare to dream, and there's absolutely nothing wrong with that.
Click here to subscribe to our preview, report & stats service. Coverage of 50+ tournaments with daily updates before and after games!
Featured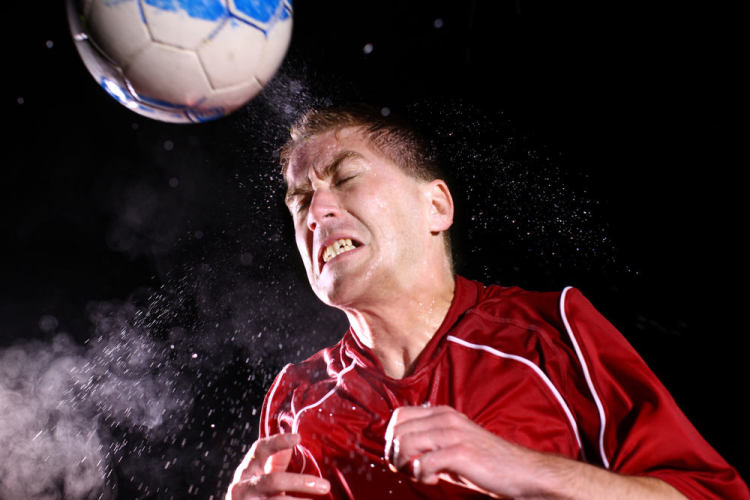 As a mediocre Sunday league centre half, I can sti...
42
match previews updated