Premier League 17/18 - Predicted Winners and Losers
15.01.2018 10:25:08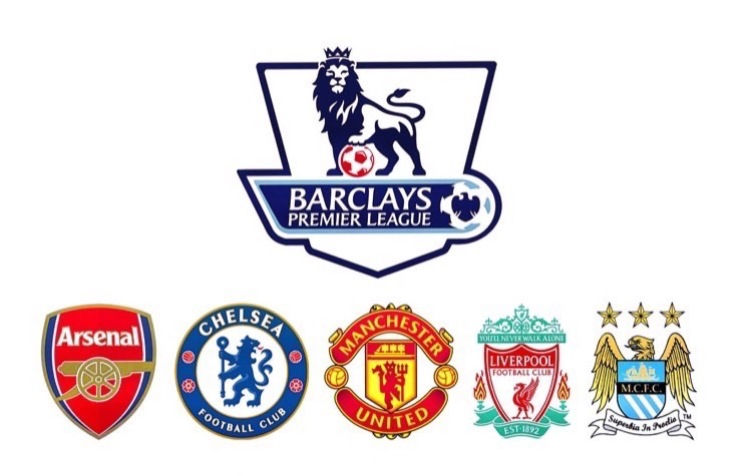 With just over half of the 2017/18 Premier League season behind us, the statistical information and results so far are sufficient for some bold January predictions. We outline which teams will be the winners and which will be the losers come May.
The Winners
Manchester City (Champions)
No sane person is left thinking that Manchester City won't be crowned champions at the end of this season. Guardiola's steamroller is going at full speed towards securing the title, possibly as early as April.
The Citizens might have just suffered their first defeat in the Premier League at the hands of Liverpool, but they continue to have by far the best attack in the league, which has already seen them win 20 of their 23 games. The likeliness of City slowing down is very slim. City also have the advantage of hosting both Chelsea and Man United later in spring and with the last four rounds providing only "lesser" opponents (Swansea, West Ham, Huddersfield and Southampton) it will be a miracle if City don't lift the trophy which they already have one hand on.
The Citizens have averaged 17.2 shots per game in the Premier League so far and enjoyed 66.2% possession. With several records already broken and many more likely to be achieved before the season is over, we can say without hesitation that Guardiola's men are head and shoulders above everyone else in England.
Liverpool (Top 3)
Most football analysts are united in the opinion that Liverpool have done the best transfer business so far in January. The signing of Van Dijk is likely to improve the defensive stability of a team that is scoring goals for fun at the other end. Only Man City have found the back of the net more times in the Premier League so far, and this should be enough to see the Reds climb a place or two come the end of the season.
Coutinho's departure is not likely to unsettle their exciting style of play as Lallana is fully fit again, plus Oxlade-Chamberlain looks ready for regular starts after his summer move. In general apart from leaders Man City, the Reds seem to have the second best strength in depth in the league and this should help their cause.
Liverpool became the first team to beat leaders Man City in the Premier League, are unbeaten at Anfield (7-5-0) and are playing scintillating football. They have the second best attack in the league with their 54 goals scored after 23 rounds. In fact they better Man City for shots on target with their 17.8 attempts per game!
Chelsea (Top 3)
Despite starting 2018 with three consecutive 0:0 draws, many overlook the fact that defending champions Chelsea have lost only one of their last nineteen games in all competitions and defensive stability remains a preeminent factor in their displays. Conte's men have by far the best defensive stats of all teams in the league with their 17.5 successful tackles and 10.9 interceptions per game.
Yes, the Blues have a smaller squad compared to some of their rivals and signs of tiredness started creeping in during the busy festive period, but they still have an abundance of talent in their ranks and the mentality of champions. Chelsea have kept 12 clean sheets in the 23 Premier League rounds played and this is good enough reason to put them amongst the top 3 sides in the final standings come May.
One other fact that makes Chelsea strong contenders for the top 3 is that they have an awful Champions League draw that sees them facing Barcelona in the first knockout stage and if as expected the Blues exit Europe early, they will be able to focus on their Premier League ambitions come spring time. The fact that Chelsea didn't have European distractions last season and finished first is still fresh in the mind!
Manchester United (4th-5th place)
Lack of tactical depth is likely to jeopardise Man United's top 3 chances before the season is over and the Red Devils could easily miss out a top 4 finish! Mourinho's tactics seem to be lacking that x-factor. Added to this, most of the players lack the versatility to play in more than one or two positons on the pitch and squad depth is not what it should be. All of this means that performances are easy to predict by opposition teams. Take into account that United are yet to play any of their five main rivals for the second time in the Premier League and we are inclined to believe that the Red Devils could end the season in 4th, or 5th.
The schedule is far from kind for Man United and the coming weeks will be crucial for them. First they have a vital trip to London to face Tottenham on the last day of January, but things get even harder come February as in-between the two difficult Champions League matches vs. Sevilla, United have to play both Chelsea and Liverpool. If United reach the quarterfinals in Europe they will also have to play the Manchester derby between the two legs and all this is likely to expose the lack of depth in the squad.
Man United have the lowest average shots per game and possession of all top five teams – 14.8 shots and only 52.8%. These numbers demonstrate the difficulty they have opening up well organised defences.
Tottenham (4th-5th place)
Despite having some exciting players Tottenham are a team that lacks consistency. In addition, this season the Lilywhites have had to focus on the Champions League and we can't help but feel that their lack of permanent home has worked against them.
Harry Kane might be an even better goal scoring machine than in previous years, but Spurs don't have a decent plan B when he is unavailable. The overused Kane has already had three spells out through injury this season.
Quick answers as to how high in the standings Tottenham could finish can be expected to come as early as rounds 25, 26 and 27 when Pocchetino's men face Man United, Liverpool and Arsenal in succession. After that, Tottenham have the easiest schedule of all top flight sides between rounds 28 and 38, but at the same time Spurs are struggling on their travels.
With 12 goals conceded in their 11 away matches in the Premier League and 4 defeats suffered in these fixtures, Tottenham are not feared by the lower ranked sides. Spurs concede just 9.5 shots on their travels in the Premier League, only leaders City have better stats in this department, but the major issue is that 6.1 of these shots come from inside the penalty area.
The Losers
Arsenal (6th place)
The imminent departure of Arsenal's two best players Ozil and Sanchez (even if they don't leave in January both players confirmed that they are not renewing their contracts and will simply leave for free in the summer) pretty much confirms the fact that the Gunners will struggle for a top 4 place for the second year in a row.
Despite being a force at home in the Premier League - 8 wins and 2 draws from 11 matches - Arsenal can't seem to find any form on the road and their dreadful away record of 3 wins, 4 draws and 5 defeats with a 14:18 goal difference is the obvious reason why they already find themselves adrift of the top five sides.
With Wenger also likely to step down as manager in the summer, Arsenal seem to be considering a rebuilding period of several years and this almost certainly will keep them out of top five contention for the rest of this campaign.
Bournemouth (Relegated)
At the time of writing this article Bournemouth enjoy a four-point lead over the relegation zone, but the Cherries are also on a run of twelve consecutive matches without a clean sheet and despite a relatively strong position, they are seen as one of the sides in serious trouble because of their defensive frailties.
Strangely the other factor that puts their top flight status under threat is not directly connected with the players and their performances, but it concerns the manager's status. Unlike most other teams in the bottom half of the table, Bournemouth are a side unlikely to sack their manager. No matter what results Eddie Howe delivers, we can expect the Cherries to stick with him to the last. It is not difficult to picture a scenario where the home wins dry up and Bournemouth find themselves sucked into the bottom 3 with no alternative plan at their disposal.
Bournemouth still have home games against Stoke, Newcastle, Crystal Palace, West Brom and Swansea to play, but at least on paper all of their other fixtures are difficult ones and the Cherries will most likely need at least 4 wins from these 5 fixtures to survive. That is a task which looks extremely challenging if we consider the -2 goal difference at home so far and an inability to keep clean sheets.
Bournemouth have also conceded the most goals from individual errors at the back, apart from Stoke, with the official data showing that 11 of the 35 goals shipped has come after unforced errors by defenders.
W.B.A. (Relegated)
West Brom are probably the dullest team to watch in the Premier League and even their respectable defensive stability, having the third best defensive record of the sides outside the top six, is unlikely to save them from relegation. With no member of the squad scoring more than 3 goals in the Premier League after 23 rounds and no significant improvement in their displays under Pardew, the Baggies look like a team in deep trouble.
The nature of the players bought by ex-manager Pulis means that West Brom don't have technically gifted squad members and if as expected their most solid defender Evans leaves before the end of January, the Baggies are even more likely to face the drop come the end of the season.
A tough run in also works against West Brom as they face Man United, Liverpool and Tottenham in the last five rounds, with the other two fixtures being difficult away matches vs. Newcastle and Crystal Palace.
Swansea (Relegated)
After dicing with death over the last two season, it seems that Swansea won't be so fortunate this time round. The fact is that they look doomed already. Struggling for goals all season, Swansea have the weakest attack in the top flight with 14 goals scored in 23 matches. Registering just 2.1 shots on target per match, the Swans don't look like a side that have what it takes to survive.
Four consecutive tough matches at the end of January and in early February are likely to cut short Carvalhal's honeymoon, the new manager confessing that there isn't money to reinforce the team during the January transfer window. The prospects for the Swans look very grim indeed.
The fact that Swansea have collected just a single point from their matches against sides sitting in the top half of the table speaks volumes about their performance so far this season.
Click here to subscribe to our preview, report & stats service. Coverage of 50+ tournaments with daily updates before and after games!

Featured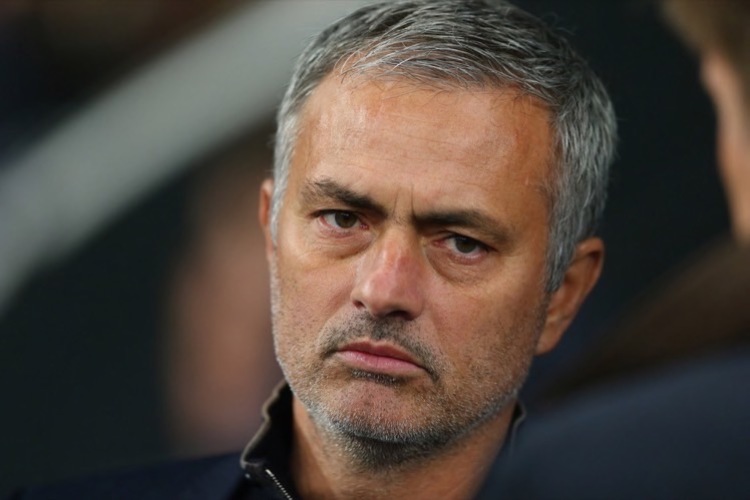 "Please don't call me arrogant because what I say...