Roma Ruins: Can Jose Mourinho change Giallorossi fortunes?
12.09.2023 13:59:29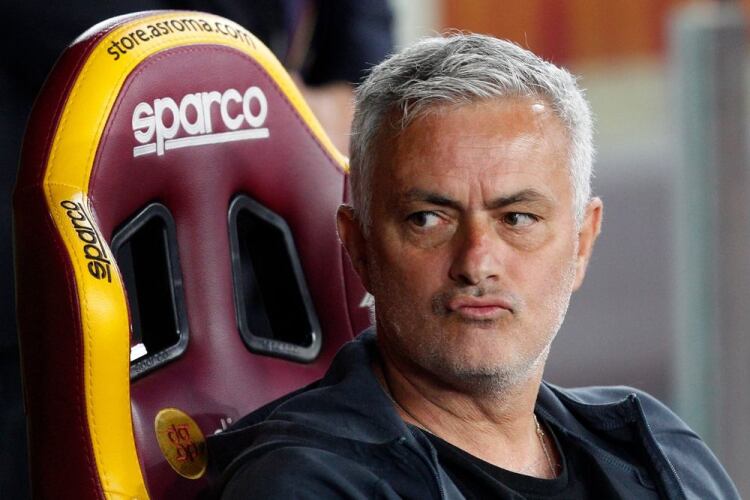 Roma failed to finish inside the top-four last season and they lost the Europa League final against Sevilla
Last season's ending means the Rome-based club have failed to qualify for the Champions League since 2018/19
The Giallorossi are yet to win a single match so far this season in Serie A
It has been a bit of a disaster for Jose Mourinho's Roma over the past few months. They failed to secure a top-four finish in Serie A to end last season, meaning the Portuguese head coach has finished in sixth in successive seasons with the Giallorossi. A combination of injuries and favouring the Europa League saw their league form diminish towards the end of the campaign.
They also failed to lift the Europa League trophy, being beaten by Sevilla on penalties in the final. The final was controversial enough since Mourinho, his staff and players were all involved in a chaotic and tempestuous encounter. Mourinho's consistent outbursts resulted in him missing time down on the touchline to start the new season.
It has been a woeful start to the new league season as well and Roma are just one of five teams in Serie A not to have won a game through the first three weeks of the campaign. Roma have picked up just a single point too, drawing one and losing two of their first three matches.
So, with that in mind, there's plenty of work that needs to be done at Roma if they are to change their fortunes. A disastrous end to the 2022/23 campaign has carried onto the new season. But what can Mourinho do to turn things around? Or is it already too late?
Calamitous Beginning to the New Season
Roma kicked off their 2023/24 Serie A campaign with a 2-2 draw at Stadio Olimpico to Salernitana on Matchday 1. Despite Andrea Belotti putting the Giallorossi in the lead, two wonder goals from Antonio Candreva put the visitors ahead just after the break. Belotti was able to strike again late on to draw the scores level but it was not the beginning that Mourinho would have wanted.
It was a catastrophe in Verona on Matchday 2 as Roma suffered a 2-1 defeat. Verona had to play in a relegation play-off last season to secure their survival in the Italian top-flight. Nevertheless, they secured a victory over Roma thanks to goals from Ondrej Duda and Cyril Ngonge.
A tough fixture awaited Roma in Matchday 3 as they played host to Milan who have made a superb start to the season. The Giallorossi were never in the game either as the Rossoneri took control of the affair. A magnificent volley from Rafael Leao would prove to be the decider, despite Milan being reduced to ten men with over half an hour left to play.
Roma lacked any sort of creativity throughout the clash with Milan and the visitors were in full control from the off. That's what makes things even more worrying for Mourinho's side.
What system has Mourinho been deploying?
Mourinho has still been utilising his 3-5-2 system to begin the campaign, like he did last term with the Giallorossi. The Portuguese boss is renowned for his side's being hard to break down, with a resilient backline. However, they have failed to showcase that so far this term.
Roma have conceded a total of six goals across their first three matches, conceding two goals in each. They have failed to show much attacking impetus on the whole either, particularly during the home match against Milan as they managed just 0.39 xG.
The team is underperforming
Poor individual performances have not helped the matter. Rui Patricio has struggled in between the sticks, whilst Gianluca Mancini's underwhelming displays have continued. Chris Smalling is the better of the back three but he has failed to live up to previous standards set. We could see Evan Ndicka come into the defence soon, especially since Mancini was injured on international duty with Italy.
The lack of creativity from the midfield has continued too. Lorenzo Pellegrini is failing to get back up to standards set from a couple of years ago, whilst Paulo Dybala's injury issues continue to pose problems.
There is some good news, though, since the Argentine should return after the international break. He will provide a massive boost to the attacking line. However, that will be offset with the news that Pellegrini had to withdraw from Italy's match against North Macedonia.
Positives come in the fact that Belotti has actually managed to get on the scoresheet this season. He failed to score a single Serie A goal last term but already has two to his name. However, the loss of a focal point up top has been felt due to the injury of Tammy Abraham.
Romelu Lukaku has now arrived, however, but has only managed a small cameo thus far. He could be crucial, especially if the Belgium international can display some of the form he showed at Inter in the second half of the season. Question marks will always surround Lukaku, nevertheless.
Will Jose change Giallorossi fortunes?
In spite of the incredibly poor start, we are still talking about Mourinho. He is a legend of the game and the expectation is that Roma will get things going eventually.
The Giallorossi oversaw quite a few changes over the summer too, especially in the midfield. It appears it will take some time for them to get settled. However, the squad is good enough to compete, especially now that they have signed Lukaku.
There should be trust in Mourinho to get Roma on track. But pressure is building and they need to find their first win of the season soon. Click here for our Discounted Account Offer.
Access updated previews and analysis on up to 5 tournaments for 30 days.
Featured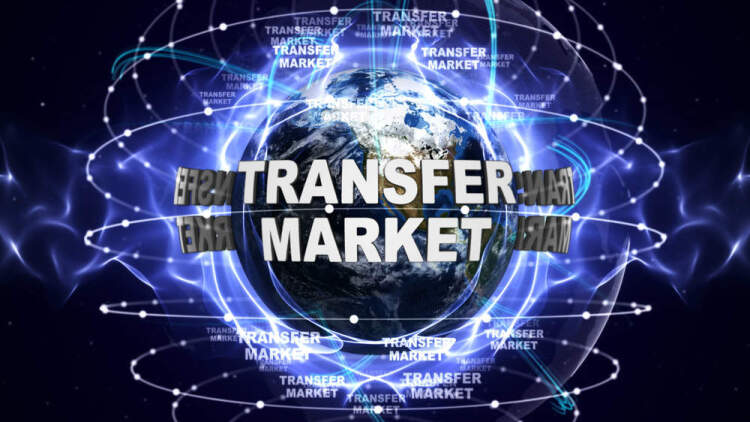 It's almost a month into the Championship seaso...
180
match previews updated