Mourinho – We've been here before!
30.03.2018 13:44:44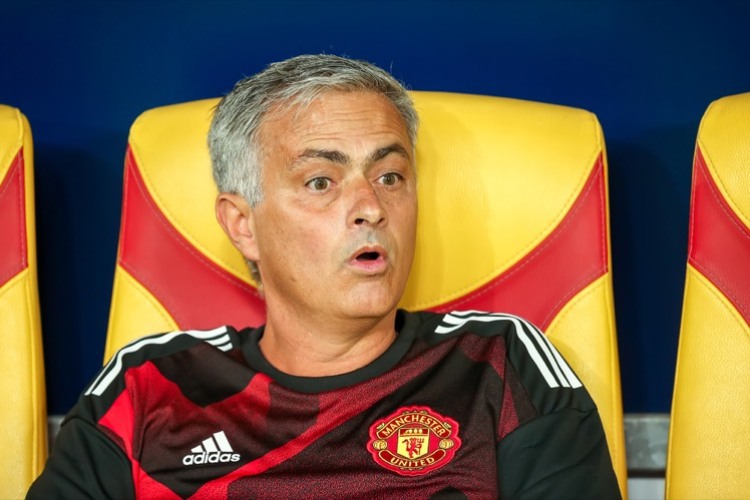 He's a driven and complex man. He has his acolytes, but he also upsets players, fans and pundits. He usually wins things. This is the Jose Mourinho that we know and admire. He gives us plenty to write and talk about.
There's seldom a dull moment when he's around - or is there? United's football has often been turgid this season. 'The Special One' is coming under fire.
Matters are not running his way again. Manchester United's exit from the Champions League brought events to a head. His recent rants echo his torrid time at Real Madrid when he sparred with Pep Guardiola and Barcelona. Is he still the man to lead the Reds back to the top in England and Europe?
Jose lets rip
In the wake of United's defeat by Sevilla and exit from the Champions League, Jose Mourinho came out fighting. He didn't hold back in a 12 minute monologue explaining the defeat, where United are and where he wants to take them.
This was the latest in a series of barbed tussles with the media. Despite sitting second in the English Premier League and into the latter stages of the FA Cup, United are still seen as dull and defensive.
Manchester City are a cut above the rest. Tottenham and Liverpool earn all the plaudits for entertaining and attacking football. United are unloved and some say a shadow of the attacking team they were in their glory years. Mourinho doesn't like it and he lashes out.
Second is nowhere
Liverpool legend Bill Shankley is responsible for the quote: 'First is first, second is nowhere.' It's fair to say that Jose Mourinho is haunted by it.
Mourinho's outburst at least set out a few facts. United haven't won the Champions League since 2008. Their best performance in the last seven years has been a place in the quarter finals. Also, since Alex Ferguson's retirement in 2013, United's best finish in the Premier League has been fourth.
However, what Mourinho forgets is that he was hired to immediately redress this decline. United won the Europa League last season, but given the extent of his transfer budget, that's nowhere near enough. He was hired to win – not provide reasons for failure.
The problem with Pogba and others
United are out of Europe and have failed to match Manchester City in the Premier League. Players have underperformed with Paul Pogba the most noticeable. Is it the fault of the players or the fault of Mourinho?
There's no doubt Paul Pogba is a supremely talented top-flight midfielder. However, wasn't he slightly over-hyped at £89 million? Pogba has never been the free-scoring midfielder that fans seem to expect. At times he's looked lethargic and disinterested. It can be hard to live up to your billing if it's wrong to begin with and you fall out with your manager.
Another Mourinho acquisition, Romelu Lukaku, at a mere £75 million has also only played in fits and starts. At that price tag a goal a game is expected, but the big Belgian forward is way off that rate of scoring. Was Mourinho hoping he would replicate the feats of Didier Drogba at Chelsea?
Latest mega-signing, Alexis Sanchez, has yet to find his place at Old Trafford. The big question is will he ever display the form seen in his prime at Arsenal? Did Mourinho and Manchester United really need him, or were they just lured by the big price tag?
Players frightened or resentful?
Mourinho's rants can have consequences. Maybe that's the point of them. Criticising your players is a risky business. Mourinho did it to stars such as Iker Casillas and Sergio Ramos at Real Madrid and paid the price. The same was said to partly account for his demise at Chelsea in his second spell at Stamford Bridge. Players such as Eden Hazard, Diego Costa and Oscar suddenly lost form and soon Mourinho was gone.
Some managers can intimidate players into playing better. Alex Ferguson was a master of this kind of 'motivation' at United. It was confrontational and direct. The dressing room respected him and his methods.
Lately Luke Shaw seems to have been Mourinho's target. The left-back has struggled with injuries and form since his arrival at United from Southampton. While criticism may be justified, the public nature of it must leave Shaw thinking, 'Am I wanted here?' It may also leave the dressing room pondering who's next in the firing line. It's clearly not good for team spirit in the current Reds dressing room.
His future at United
Were Mourinho and Manchester United ever a good fit? Mourinho isn't frightened to play defensive football if it gets results. However, in the view of many Reds fans and pundits, that is not the United way. The Reds have always viewed him with a degree of suspicion.
Mourinho has extended his contract at Old Trafford and is expected to remain until at least 2020. United's board have backed their man with £312 million in the transfer market so far and Mourinho will want at least that and more again for next season.
Can Mourinho deliver? In modern football contracts mean little. United could easily decide to cut their losses. United need success after wilderness years with David Moyes and Louis van Gaal at the helm. However, Manchester City and Pep Guardiola are standing in the way.
A pattern of behaviour?
Are Mourinho's rants a preamble to his departure? We've seen the pattern before at Real Madrid and Chelsea. His team isn't the best in the competition, criticism follows, he reacts and finally he leaves.
If he goes he'd still be in demand at big clubs in Europe and increasingly, Asia. However, there's also international team management. Now, that would be interesting, wouldn't it?
Click here to subscribe to our preview, report & stats service. Coverage of 50+ tournaments with daily updates before and after games!

Featured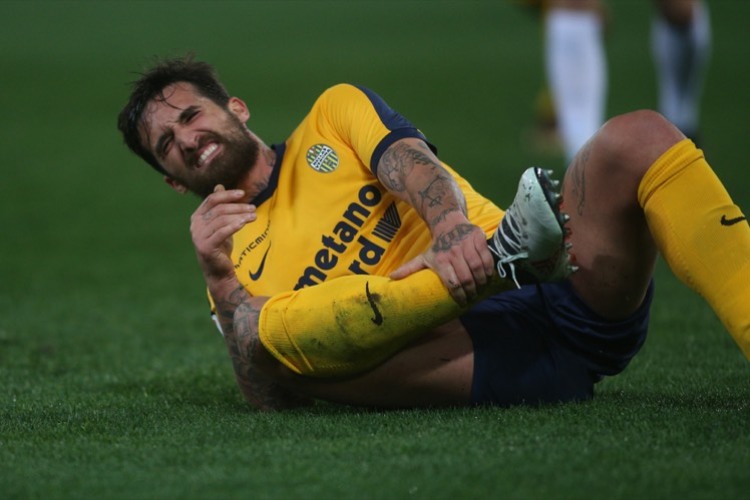 Back in August, with Italian Serie A still to kick...