A New Special One: Can Mourinho Take Dele Alli's Career to New Heights?
04.12.2019 11:10:04
There are numerous curiosities about Tottenham's dismal start to the season.
The spurious off-field rumours about affairs and infidelities, the instant loss of form of key figures, the decision not to replace Kieran Trippier at right back, the decision to barely sign anyone in the summer, for that matter….the list is endless.
Chief among the confusion was the lack of ability and application shown by Dele Alli, who has been consistently one of the Premier League's most outstanding performers in recent years.
The blame, perhaps, may fall at the door of his former manager for that one. Asked to play in deep lying roles or from wide areas by Mauricio Pochettino, Alli went from being the first name on England's team sheet – let alone Tottenham's – to struggling to break into the Spurs starting eleven.
Injuries haven't help, but it was wholly apparent that all was not well with the 23-year-old under the Argentine. As is common in sport and in life, the under-appreciated tend to suffer from a crippling lack of confidence.
And then, as if by magic, the clouds of doom and gloom were lifted. Pochettino was sacked, and in his place came a manager who has been around the block and back a few times.
Enter the Special One….already Alli's season has been transformed in the blink of an eye.
A Little Understanding
Jose Mourinho is not somebody known for his man management skills.
Indeed, in his last couple of roles at Chelsea and Manchester United the artist formerly known as the 'Special One' has been a one-man wrecking machine as far as alienating players and destroying morale is concerned.
So, it's something of a surprise that a handful of Tottenham players, most notably Alli, have responded to his rather robust style of management so well.
But one thing that Mourinho does bring to the table is experience, and he knows that some players need two things:
an arm around the shoulder and a kind word.

a chance to play with freedom in their preferred position.
It's not rocket science, really.
Whether the England international felt disrespected by Pochettino in some way only he can answer, but such an immediate return to form would indicate a certain displeasure at his former manager's actions.
Mourinho has set his talisman free, deploying a classic 4-2-3-1 system that enables him to play more attacking players at once and assign Alli as his jewel in the crown in the number ten role.
Three goals, one assist and a Man of the Match display – allied with a trio of victories – has put the smile back on Alli and Mourinho's faces.
| | | | | | | |
| --- | --- | --- | --- | --- | --- | --- |
| Opponent | Goals | Assists | Shots | Key Passes | Dribbles | Rating |
| Bournemouth | 2 | | 5 | 1 | 7 | 9.54 |
| Olympiacos | 1 | | 1 | 1 | 1 | 7.94 |
| West Ham | | 1 | 2 | 2 | 1 | 7.54 |
*Ratings from WhoScored*
There was an excellent piece in The Sun written by former pro Danny Higginbotham, who displayed a graphic showcasing Alli's average position against Bournemouth and where he found himself in Tottenham's last game under Pochettino against Sheffield United.
The difference was stark. Not only was the 23-year-old playing higher up the pitch and more centrally, he was also occupying pockets of space closer to Son Heung-Min and Harry Kane – helping Spurs to break open the opposition line with neat triangles and interchanges.
Ironically, his brace of goals against the Cherries both came from lofted long balls forward from Toby Alderweireld, but they were proof positive that Alli will be allowed to play in a second striker role – not a bad idea, given that he had scored 42 Premier League goals in 119 starts prior to this season.
In his official Premier League column, Newcastle and England legend Alan Shearer named Alli as his star man. "He is certainly enjoying life under Mourinho and is back scoring goals again. His movement was excellent and he looks full of confidence in the box now."
Now there's a man who knew a thing or two about putting the ball in the net….
To the Future
"For me, Dele is not a midfield player. We want him to have the freedom to associate with the attacking players, this is the best position for him."
Those were the words of Mourinho immediately after the 3-2 win over Bournemouth, and if he is a man of his word then you can expect plenty more eye-catching performances from the England man in the coming weeks and months.
Indeed, a return to the international fold is almost a given.
Unlike many other talented youngsters, Alli's game is not built around the pace or the athleticism associated with being a sprightly age – which, as we know, can fade.
Instead, the former MK Dons trainee is a player noted for his intelligence and awareness on the pitch, giving him that fabled 'extra yard' to pick a pass or find a pocket of space.
His eye for goal is completely natural too; as the old adage goes, you can't teach that.
"I think Dele Alli can do anything he wants. He has the right age and experience, playing Champions League and [for the] national team," Mourinho was quoted this week. "He has everything – it is just a question of motivation."
As for Tottenham, they are already back up to sixth and just half-a-dozen points behind Chelsea in the fourth Champions League place. If the renaissance of Alli and co continues, Spurs could be back among the big boys in a matter of weeks.
As for Bamidele Jermaine Alli, you suspect the future is bright once again. We'll leave the last words, as is his wont, to Mourinho about a young man whom he has taken under his wing with alarmingly instant results.
"A good guy. Not a selfish person that thinks only about himself. Not at all. He's a Spurs boy, a group boy. The group is a good family. They have very good empathy between them."
The rest of the Premier League has been put on red alert…
Click here to subscribe to our preview, report & stats service. Coverage of 50+ tournaments with daily updates before and after games.
Featured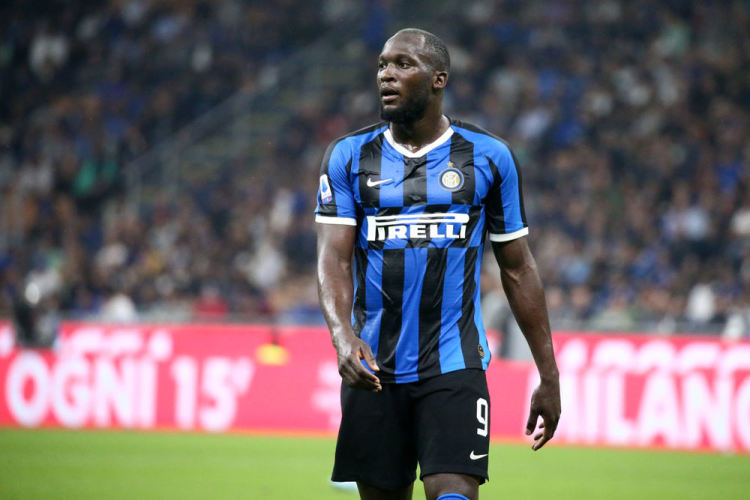 There was an extraordinary interview published rec...