All or Nothing: Tottenham Hotspur Review
22.09.2020 15:18:53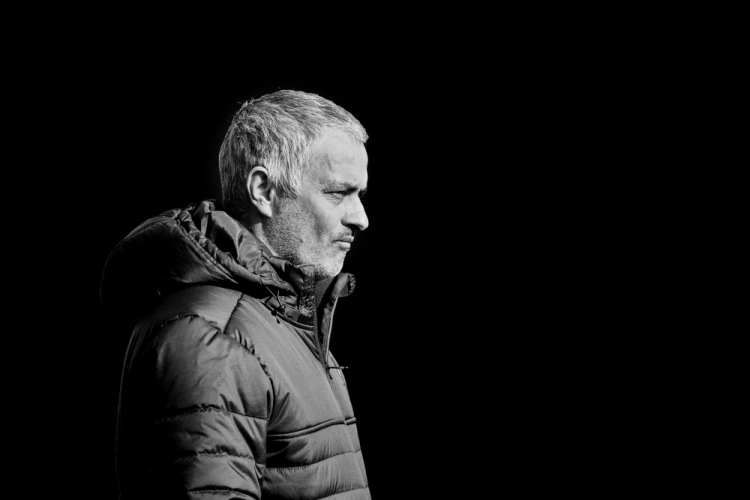 Football is guarded by nature. The days when players liked to mingle with fans are long gone, while media training and money have helped to create a solid partition between the players and supporters. That's why Amazon's All or Nothing series appealed. There was a chance to get to see what life is really like at a Premier League club, as well as what goes on behind closed doors at one of the biggest teams in the country.
Hopefully it would build on the Manchester City series released in 2018, by showing a club that clearly struggled for long periods of time over the course of the season. Tom Hardy narrates, doing his best David Attenborough impression in a surprisingly clear rendition compared to the accents he's better known for.
But is the documentary a true representation of the season, or is it a puff piece given the go ahead by Spurs' PR department? It's a bit of both, but it strongly leans towards the latter when judging the series as a whole.
Mauricio Pochetin-who?
I wish my wife looked at me like Daniel Levy stares at Jose Mourinho. Former manager Mauricio Pochettino is sacked early on in the series, which instead focuses on Mourinho's attempts to secure top four with the club placed 14th in the Premier League after their first 12 matches.
If you were expecting anything more than a brief glimpse at life under Poch, you're going to have a bad time. In truth, nothing is really given an in-depth analysis, as we flit between weeks at an unnerving speed. It's understandable in a season in which Spurs played 52 competitive games, but there's no real texture or detail. Something happens, and we quickly move on. It actually mirrors football in that respect.
We learn little about tactics, or even the players themselves. They eat meals quietly, and they're sad when they lose. It's all fairly mundane, and superficial at best. Consider any of the player interviews, which most people would probably stop reading halfway through if they were printed online.
All or Nothing: Jose Mourinho
Mourinho is a bit of a double-edged sword for Amazon, providing endless content (and swear words) that were obviously too tempting to leave out. We got to learn more about his impressive man-management style, while much of the doc is shot from his perspective as he tries to inspire confidence in the team.
On the other hand, the series strokes Mourinho's ego so viciously that it's reminiscent of Lenny from Of Mice and Men, stretching the realms of believability in some parts. On paper, Tottenham have one of the better squads in the league, but the team were undeniably slumped, and never managed to build up a serious run of form until the beginning of July.
For some, the legendary Portuguese manager is past his best, but you wouldn't know it based on the way Amazon portrays his return to the Premier League. In fact, it's not really an exaggeration to see the latest All or Nothing as a Jose Mourinho documentary, with North London just happening to be the latest stop on his managerial tour. They ended sixth, and it was a decent salvage job.
AON: The Good Parts
That's not to say that some sections of the series weren't interesting. There was Danny Rose vs Jose Mourinho, or the aftermath of Hugo Lloris' argument on the pitch with Heung Min-Son. Then there's the manager's relationship with Dele Alli, which seems to have soured in recent months. Alli is rumoured to be on his way out, and the series gives the average fan a better insight into why it could be possible, despite his obvious talents.
Tottenham have characters, and a legendary manager, but they struggled to get the results that would have provided Amazon with a clear narrative structure. Time and again, they missed opportunities to get into the top four, yet the series always finds a way to make excuses, whether it be injuries, or a congested fixture list.
The outbreak of Covid-19 was also interesting to watch as it impacted the club, and obviously the players themselves. Alli's baked bean story is meme-worthy, but again, it doesn't really delve deep.
AON Spurs: Summary
For all of the complaints seen above, All or Nothing was compelling at times. The problem is, the majority of the documentary was pretty boring, with endless shots of the (admittedly great) new stadium, while the players were generally pretty guarded. It's clear that they were vaguely aware of the cameras constantly filming around them, and maybe Amazon didn't get the final say on what they could actually show.
It does show a different side to both the owner and the manager, as the latter attempts to mould the team into one that is more aggressive, and truly capable of challenging for the top four in his eyes.
In any case, you're probably better off watching the important clips on YouTube, and giving AON a miss this time. It's hard to justify the long episodes that leave you feeling slightly empty afterwards, unless you're a Spurs fan, or the most ardent football enthusiast. It'll probably scratch an itch if you have a Marmite reaction to Mourinho, but you're unlikely to leave with a better understanding of the game at the highest level.
Featured
Real Madrid are defending champions while Barça...
355
match previews updated