Five things to look out for in LaLiga in 2020/21
04.09.2020 13:43:31
Real Madrid are defending champions while Barça are rebuilding

The season will start with fans still missing from the stands

Only seven fixtures will take place on opening weekend
The 2020/21 LaLiga season is just around the corner, with the first match taking place on Friday September 11th, when Granada host Athletic Club. It'll be a unique season given that it'll start with matches played behind closed doors due to the coronavirus pandemic, while there are several other fascinating storylines to take a look at too. Here comes a discussion of five things to pay particular attention too when the ball gets rolling once again in Spain's top division.
Will the late starters feel the pressure of falling behind?
When the first round of action takes place next weekend, six clubs will not be taking part. They are Barcelona, Real Madrid, Atlético Madrid, Sevilla, Getafe and Elche, who are all sitting out the start of the season given that their 2019/20 campaigns finished late due to participation in either UEFA competition or in the second division's promotion playoffs.
Real Madrid and Getafe are set to return in time to play their Matchday Two fixtures at the originally scheduled time, but the other four will also sit that round out for now and won't have their first fixtures of the season until the third weekend.
This means that some of the usual title challengers could fall quite far behind early on as they'll have a game or two in hand for the first several weeks of the campaign. They say a bird in the hand is worth two in the bush, so will these teams feel pressure at finding themselves in the strange surroundings of mid-table, even knowing that have a chance to make up the points gap?
Just how poor will Elche be?
The above scenario of falling behind early on due to their late start will also apply to Elche, even though they'll be fighting at the bottom of the table this season. Even with the extra rest, they won't have had much time at all to prepare for the new season, considering that they only won their promotion playoff final on August 23rd.
That's not much time to build a squad for top-division football, especially not during a pandemic and economic crisis and especially not when their squad from last year's second division squad was constructed with the 20th smallest budget in that tier. Of course, they exceeded expectations, but this is not a squad packed with much quality. According to Transfermarkt, the total market value of the Elche squad is by far the lowest in LaLiga.
The other aspect to consider with Elche is the fact that they've just sacked the coach who secured promotion, Pacheta. He was replaced by Argentine tactician Jorge Almirón, who has achieved some success during his managerial career. However, the fact that Almirón's agent is Elche majority shareholder Christian Bragarnik suggests that he may not be there in the dugout entirely on merit. It could be a very long and hard season for the newcomers.
LaLiga squads with the lowest market value, according to Transfermarkt
1. Elche: €7.65m
2. Huesca: €25.5m
3. Cádiz: €31.75m
4. Eibar: €49.78m
5. Osasuna: €54.60m
How different will Barcelona's squad be by the time they start?
As mentioned above, Barcelona won't start playing until the third weekend of action, the weekend of September 27th. That's still several weeks away and the Catalan club's first-team squad could look very different.
There's the Lionel Messi saga, which has hit the Camp Nou like an earthquake as Barça fans and directors alike wait to see if he'll stay or go. Then Ivan Rakitić and Arthur have already departed and could be followed out the door by Samuel Umtiti, Arturo Vidal, Luis Suárez and others.
Not only that, but they have a new coach in Ronald Koeman and he has a very mixed record as a manager. He does have experience of coaching in Spain with Valencia and that experience was mixed too, as he won the Copa del Rey but also registered the club's joint-third-worst win percentage of all managers to have coached Los Che in LaLiga. Even worse than Gary Neville.
Valencia coaches with the lowest LaLiga win percentages
1. Nico Estévez: 0%
2. Cesare Prandelli: 12.5%
3. Ronald Koeman: 18.2%
3. Héctor Núñez: 18.2%
5. Gary Neville: 18.8%
Courtois vs Oblak: Who'll win this time?
The Zamora Trophy is the award given out each season to the goalkeeper in Spain's top division with the best goals-conceded-to-games-played ratio. Over the past eight seasons, it has been won by either Thibaut Courtois (2012/13, 2013/14 and 2019/20) or Jan Oblak (2015/16, 2016/17, 2017/18 and 2018/19) in seven of these eight years.
Last time around, Courtois broke Oblak's four-year grip on the award. So, will he claim it again?
The truth is that this award is as much an evaluation of a team's defence as it is of each individual goalkeeper, given its objective measurement. Real Madrid had the best defence in the country last year be letting in just 25 goals across 38 games, while Atlético Madrid's consistently strong defence conceded 27.
Can Diego Simeone's side return to the top of this ranking? It would make sense to think so. Three members of Atleti's starting back four last season were new arrivals and even then they were still the second-best defence of the division. Now the "transition year" that Simeone referred to is over and the team should be even stronger.
Will the post-lockdown trends continue?
The final 11 rounds of the 2019/20 LaLiga Santander season were played out in post-lockdown circumstances, with no fans in the stands and with games every three or four days. While the schedule to start the new season won't be quite as intense, there will be more midweek rounds than usual as there are six in total. Plus, matches will continue to take place behind closed doors for the time being.
Real Madrid really thrived during the rounds played in 'the new normal' at the end of last season, while other sides like Villarreal, Granada and Osasuna shot up the table. Will we see these trends continue?
The 2019/20 LaLiga table over the 11 post-lockdown rounds
1. Real Madrid 31 points
2 Atlético Madrid 25 points
3 Barcelona 24 points
4 Sevilla 23 points
5 Villarreal 22 points
6 Granada 18 points
7 Osasuna 18 points
8 Levante 16 points
9 Eibar 15 points
10 Athletic Club 14 points
11 Real Valladolid 13 points
12 Leganés 13 points
13 Celta Vigo 11 points
14 Valencia 11 points
15 Real Sociedad 10 points
16 Getafe 8 points
17 Real Betis 8 points
18 RCD Mallorca 8 points
19 Alavés 7 points
20 Espanyol 5 points
Click here to subscribe to our preview, report & stats service. Coverage of 50+ tournaments with daily updates before and after games.

Featured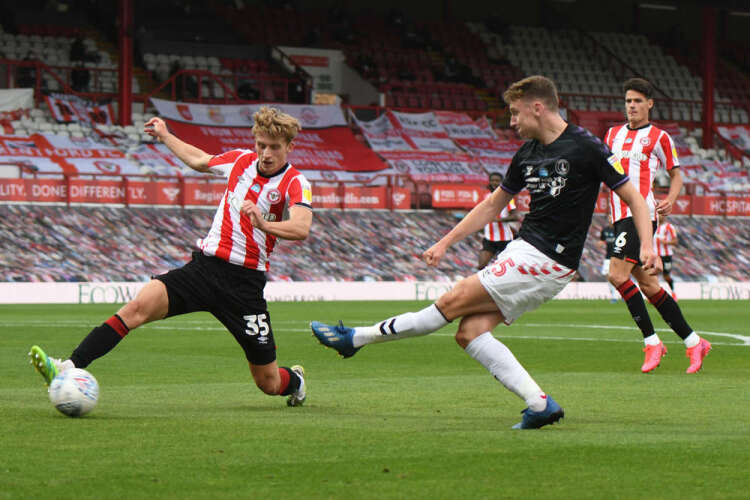 Championship seasons begins on Friday 11th Sept...
296
match previews updated