Five things to look out for in the final rounds of the LaLiga season!
07.07.2020 14:22:43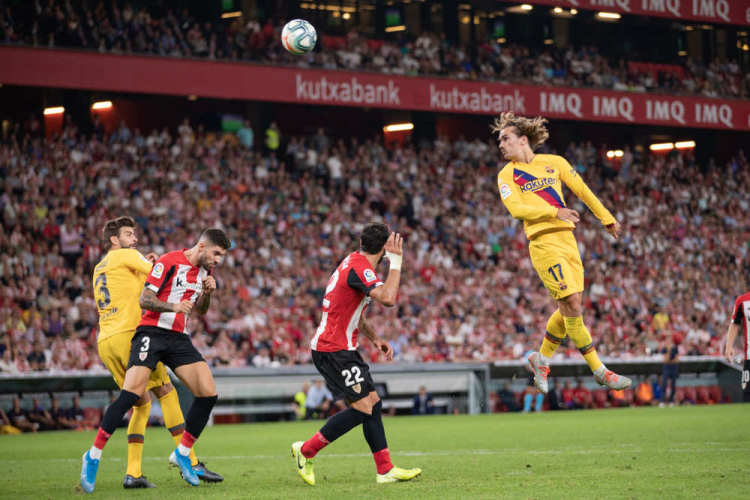 There are just four matchdays left in Spain's top division

There is still a lot to play for, for teams and individuals
Following the three-month coronavirus-enforced pause in the season, LaLiga returned on June 11th to complete the final 11 rounds of the 2019/20 campaign. Now, there are just four matchdays remaining and it's getting very tense at the top, at the bottom and in the middle.
Here, we take a look at five things worth looking out for over these finals rounds of the season, from the title race to individual awards.
The title race
Of course, the main attraction over these final few weeks is the Real Madrid vs Barcelona battle for the title. Going into the final four matchdays, Real Madrid own a four-point lead over Barcelona, but there has often been drama in the final few rounds in the past.
With the talent at Barcelona's disposal, they could certainly claw back that deficit. The main issue for Barcelona, though, is that Real Madrid do have a fairly easy schedule over these final four weeks. The average points per game of Real Madrid's remaining opponents is just 1.18, while that number for Barcelona is 1.21.
The remaining fixtures for the title challengers
Real Madrid
Alavés (H)
Granada (A)
Villarreal (H)
Leganés (A)
Barcelona
Espanyol (H)
Real Valladolid (A)
Osasuna (H)
Alavés (A)
The Zarra Award
The award for LaLiga's top scorer is called the Pichichi and it is set to go to Lionel Messi for the fourth year in a row, as the Argentine has 22 goals, which is five more than Karim Benzema in second place. That award looks done and dusted, but the Zarra Award is still very much alive.
The Zarra Award is the prize given out at the end of each LaLiga season for the Spaniard with the most goals in the country's top division. And this is still very much alive, with seven players from seven different clubs still in with a real chance of finishing top of this chart.
Villarreal's Gerard Moreno currently leads the way with 16 goals, but Celta Vigo's Iago Aspas, Athletic Club's Raúl García, Levante's Roger Martí, Getafe's Jaime Mata, Alavés' Lucas Pérez and Atlético Madrid's Álvaro Morata are all not far behind.
The Zarra Award standings after the 34th matchday
Gerard Moreno - Villarreal 16
Iago Aspas - Celta Vigo 13
Raúl García - Athletic Club 13
Roger Martí - Levante 11
Jaime Mata - Getafe 11
Álvaro Morata - Atlético Madrid 11
Lucas Pérez - Alavés 11
Courtois vs Oblak
Another of the individual awards that is still up for grabs is the Zamora Award, which is given at the end of each season to the goalkeeper who has conceded the fewest goals per game, so long as that player has featured in at least 28 LaLiga matches in the season.
As things stand, Thibaut Courtois is set to end Jan Oblak's four-year grip on this trophy. The Belgian's goals-conceded-per-game number is currently 0.58 goals per game, whereas Oblak is conceding 0.74. It looks like Courtois has this one in the bag, but you can never rule Oblak and his Atlético Madrid defence out.
The race to Europe
Being honest, the LaLiga relegation battle already looks like it might be over. Not since 2015/16 has there really been a relegation battle that went down to the wire and that could be the case again, with 18th-placed Real Mallorca six points from safety, 19th-placed Leganés seven points from safety and 20th-placed Espanyol 11 points from safety.
However, the European qualification race remains so intriguing. Villarreal will still believe they can catch Sevilla in fourth place to qualify for the Champions League, while the Europa League race is hotly contested. Fifth, sixth and seventh means Europa League qualification this year and any of the teams in the top half of the table, all the way down to Granada in 10th, have a chance of qualifying.
How the new coaches get on
Already, there have been four coaching changes in LaLiga since the resumption of the competition. At relegation-threatened Espanyol and Alavés and at midtable Real Betis and Valencia. At Espanyol, Rufete moved from the boardroom to the dugout to replace Abelardo and something similar happened at Real Betis when Alexis Trujillo replaced Rubi. At Valencia, Albert Celades was sacked and replace by Voro, who has been caretaker on several occasions before. Then, at Alavés, Asier Garitano was sacked and Juan Ramón López Muñiz was brought in to try to save the club from relegation.
There is a lot to look out for at each of these clubs. It'll be interesting to see if these coaches who have been brought in for now will stay on at the end of the season or who'll come in if they don't. It'll also be interesting to see what changes they make and which players they're counting on, especially given that several of these new coaches also hold directorial roles and will be involved in the planning of next season's squads.
Click here to subscribe to our preview, report & stats service. Coverage of 50+ tournaments with daily updates before and after games.
Featured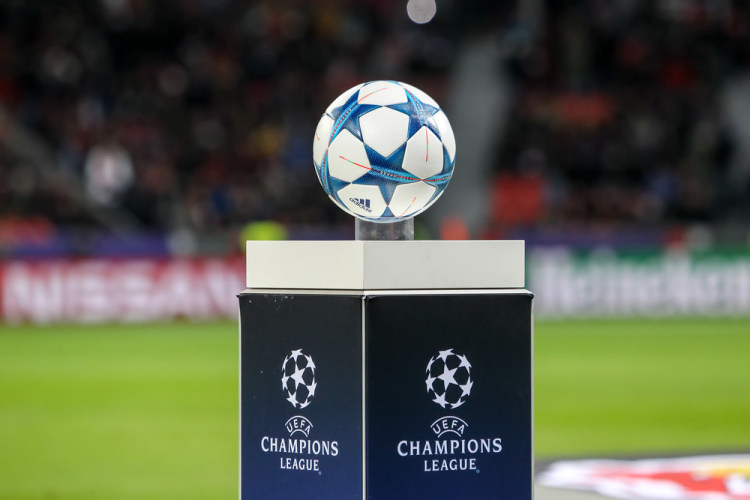 Champions League set to resume in August. The...
358
match previews updated