How the Remainder of the Champions League will pan out.
03.07.2020 12:07:37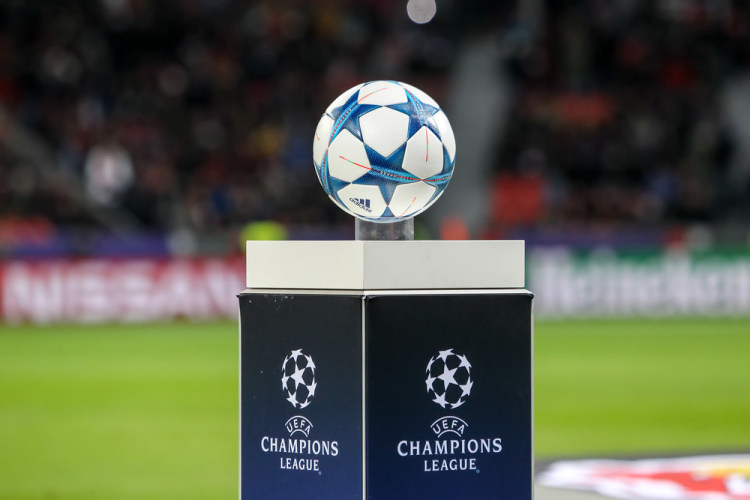 Champions League set to resume in August.

The tournament was postponed halfway through the second leg of the round of 16

Teams left in the competition include PSG, Atlético and RB Leipzig

The games are to be played in Portugal with Turkey hosting the 2021 final instead
We've now been accustomed to regular football resuming, with Premier League, Championship and European leagues all on our screens once more. However, the Champions League is missing. The final should have been held over a month ago, at Atatürk Olympic Stadium in Istanbul on 30th May, but was of course postponed. UEFA then made the decision that the stadium would instead host the final in 2021, with the remainder of the 2019-20 Champions League being played in Portugal instead.
Slightly awkwardly, the tournament was postponed mid-way through the second legs of the round of 16, meaning that four matches still need to be played before even the quarter-finals can begin – they're set to take place on the 7th and 8th of August, before the remainder of matches follow.
Who's Left In?
Technically, there are still twelve teams left in the competition, with the following four guaranteed of their quarter-final place:
Paris Saint-Germain
RB Leipzig
Atlético Madrid
The round of 16 matches still to play are between Real Madrid and Manchester City, with the latter holding a 2-1 lead on aggregate, Chelsea and Bayern Munich, with Bayern 3-0 up on aggregate, Lyon and Juventus, with Lyon holding a 1-0 advantage, and Napoli and Barcelona, currently standing at 1-1.
With last season's winners Liverpool and finalists Tottenham already out, we're set for an entirely different final to the one we saw in 2020. RB Leipzig and Atalanta are both teams we perhaps didn't expect to make it this far, but as the former have lost star man Timo Werner to Chelsea, can they get to the semis?
Chances of Success
As it stands, the big guns remain in the competition. Bayern can never be overlooked as potential champions, while Real Madrid and Barcelona will hope to overcome Man City and Napoli respectively to get to the quarters. The Citizens are favourites to progress and after giving up the Premier League to Liverpool have a point to prove in the other tournaments they are competing in.
Could it be PSG's year? Like City they have underwhelmed in the Champions League since their big-money takeovers despite plenty of domestic successes. Champions League glory is a priority for them too. Liverpool are of course out. Juventus and Barcelona have worke to do if they are to progress whilst Man City are tantalizingly close to knocking Real Madrid out.
And what of the less-fancied teams? Despite losing Werner, RB Leipzig have a talented young manager in the 32-year-old Julian Nagelsmann, highly-rated centre-back Dayot Upamecano, Austrian midfielder Marcel Sabitzer and British talent in the form of Ademola Lookman and Chelsea loanee Ethan Ampadu.
Atalanta are probably the weakest side left in the competition, but could spring a surprise on a larger club. From one-time Aston Villa goalkeeper Pierluigi Gollini to captain and Argentine international Papu Gómez, their squad is a curious mix but it clearly works. They definitely can't be written off yet, but aren't expected to go all the way.
Meanwhile, Atlético probably fall somewhere between the two categories. They aren't the strongest they've been over the last ten or so years, but knocked out Liverpool and can't be written off. Diego Simeone is one of the best managers in the world and Jan Oblak possibly the best goalkeeper – not to mention the talent elsewhere in the team. They'll always be waiting to capitalise on a stronger team not being at the top of their game.
August Resumption
The draw for the quarter-finals will take place on 10th July, and will be a good indicator of who can progress. Spare a thought for the unlucky side set to play against either Man City or Real Madrid, while PSG and Bayern – assuming Chelsea don't pull off the improbable – will also be feared. Man City are unsurprisingly the favourites to win according to the majority of bookmakers, with Bayern and Barcelona also up there, if the latter can get past Napoli first.
Could the altered format of the tournament help or hinder the clubs? The remainder of the campaign is packed in to just a couple of weeks in August, with Portuguese summer temperatures not the lowest. There will be no balancing act between managing European football and domestic honours, so teams can focus fully on the task at hand. Each team will know by then how the domestic season will have ended, so they won't have any title races on their minds.
It's going to be interesting, and it's near impossible to predict just what will happen in Portugal next month. With no Euros to look forward to this year, it at least gives us some summer football to enjoy, and it should prove to be a great watch as Europe's elite battle it out to be crowned the continent's best.
Click here to subscribe to our preview, report & stats service. Coverage of 50+ tournaments with daily updates before and after games.
Featured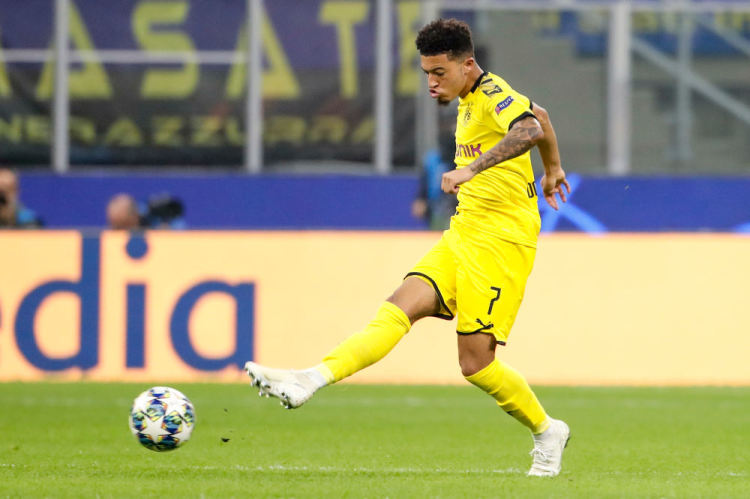 It is one of the worst kept secrets in world footb...