Future Proofing: who will Borussia Dortmund sign to replace Jadon Sancho?
23.06.2020 13:58:12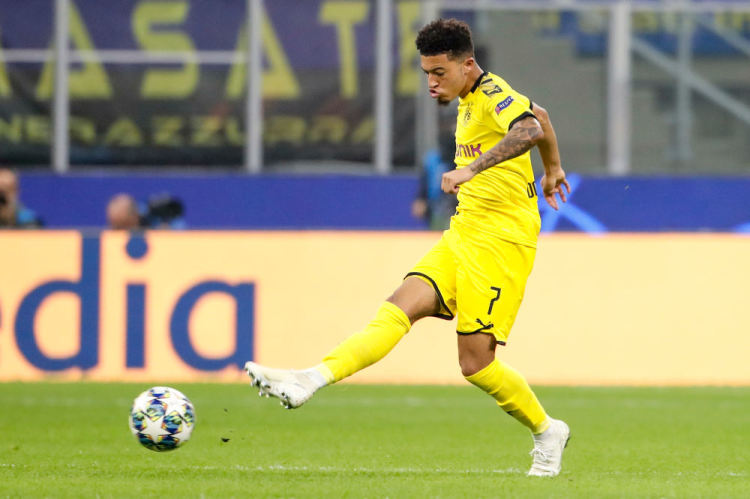 It is one of the worst kept secrets in world football: Jadon Sancho will leave Borussia Dortmund this summer.
The identity of his new club is not yet known, although Manchester United are in pole position if tabloid reports are to be believed.
Just last week, Sancho was put on the subs bench for Dortmund's crunch clash with RB Leipzig, which was in essence a shootout to see who would finish in second place behind Bayern Munich at the summit of the German Bundesliga.
The chief executive at Dortmund, Michael Zorc, claimed that the 21-year-old's benching was 'tactical', although it seems highly unlikely that there is a strategy or system available that doesn't feature one of the Bundesliga's very best players in it.
If – or when – Sancho leaves the club, Dortmund's recruitment team will have something of a headache in replacing a player that has served up 17 goals and 16 assists this term in what has been another 'bridesmaid' style campaign both domestically and on the continent.
At least they will have a sizable war chest to work with given that Sancho will leave for around the £100 million mark, so who will their scouts be looking to sign as a replacement ahead of the 2020/21 season?
Kai Havertz
He is one of the most prized assets in world football, and so on that basis you could argue that Dortmund are some way down the queue in the race for Kai Havertz.
But when you hear the rumours that Chelsea are favourites to capture the 21-year-old, you do wonder if a move to the Yellow-and-Blacks would be all that surprising.
It would be a monumental coup for Lucien Favre to sign a player who is on the level with Sancho already, and particularly one who could immediately slot in to the Englishman's drifting role from the right-hand side.
Twelve goals and six assists this term is only part of the story as far as Havertz is concerned, because the 21-year-old has at times almost singlehandedly dragged Bayer Leverkusen to the Champions League places in the German top-flight.
His attacking output is outstanding, with 2.00 key passes and completed dribbles per 90 minutes, and he is the only player on this list – and perhaps the only player in Dortmund's crosshairs – who can replicate exactly what Sancho brings to the party.
Christopher Nkunku
One of the philosophies of the Red Bull project at Leipzig has been to snap up talented youngsters, give them plenty of game time and then sell them on for a tidy profit.
On that front, it could be mission accomplished with Christopher Nkunku, who has enjoyed a breakthrough campaign in the German Bundesliga.
Set free by PSG in the summer, the 22-year-old has been a revelation in Leipzig's rise up the table, serving up 13 assists – only Sancho himself and Thomas Muller have delivered more.
Nkunku's 2.4 key passes per 90 minutes is also only bettered by two players, and his 1.70 completed dribbles per game also shows his ability to carry the ball forward from deep and wide areas.
While largely operating from central areas, Nkunku can start from the right flank and offer a very similar style of play to Sancho. As far as placing a round peg in a round hole is concerned, the young French star would be the ideal replacement for the England international.
Otávio
While Dortmund tend to prefer signings players prior to them peaking, to replace a juggernaut like Sancho they might want to snap up a replacement who will be able to hit the ground running.
The German outfit doesn't have a long history of picking up players from Portugal, but you wonder if their scouts have been taking a look at the slippery winger Otávio.
The 25-year-old is enjoying another fine season with FC Porto, and he continues to deliver high-level attacking output – 2.20 completed dribbles and 1.80 key passes per 90 minutes is testament to that.
One of the most appealing attractions of Otávio is that he has experience of playing in the Champions League and the Europa League, and so if Dortmund are looking for a 'plug and play' option then the Brazilian could well be the answer.
Calvin Stengs
Still only 21 years of age, Calvin Stegs has already made his debut for the Netherlands national team and he clearly has a very bright future indeed.
He has the right age for Dortmund and arguably the right profile as well – AZ Alkmaar will largely be powerless to keep their main asset, and he won't cost the earth either in terms of compensation.
Having made his debut in 2016, Stengs has plenty of first-team experience and has already enjoyed a full campaign in the Europa League, so despite his fledgling age he isn't a naïve or 'immature' player.
Operating largely from the right-hand side, the 21-year-old can slot straight into Sancho's role and offers a similar profile too as a dynamic ball carrier with an eye for a killer pass.
According to some sources, Stengs has said he is in 'no rush' to leave his current employer, but you can bet your bottom dollar that resolve will be tested should Dortmund come calling.
Reiss Nelson
When you look at Sancho's career trajectory, he started out as a promising youngster at Watford, before being snapped up by Manchester City.
Frustrated by a lack of first team opportunities, he opted for a fresh start at Dortmund and….well, the rest is history.
If we were to look for a similar pattern to find his successor, Reiss Nelson might just be the perfect candidate. The Arsenal man continues to hold down a regular place at the Emirates, but he is highly respected on German soil following a productive loan spell at Hoffenheim during the 2018/19 campaign.
If he continues on the periphery at Arsenal, it perhaps won't be long before Nelson starts to look for a move to pastures new, and having become close friends with Sancho wouldn't it be fitting if he was to replace his old mate in the Dortmund frontline.
Click here to subscribe to our preview, report & stats service. Coverage of 50+ tournaments with daily updates before and after games.
Featured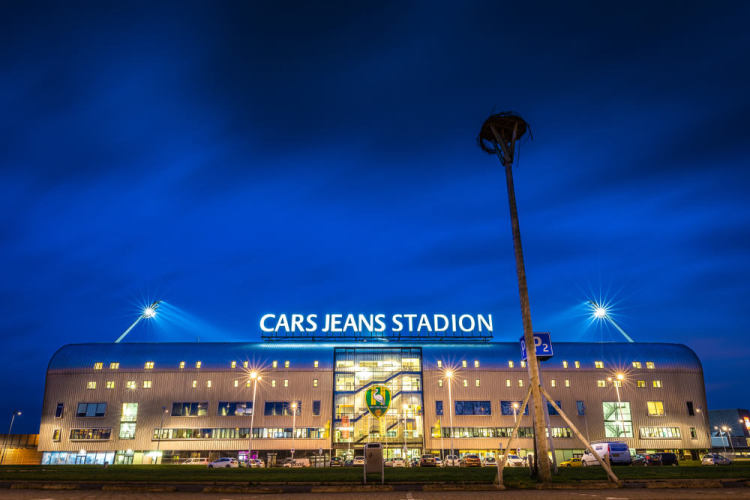 Alan Pardew took charge of Eredivisie side ADO Den...
259
match previews updated