What's Happened in the Bundesliga Since the Restart?
02.06.2020 13:07:53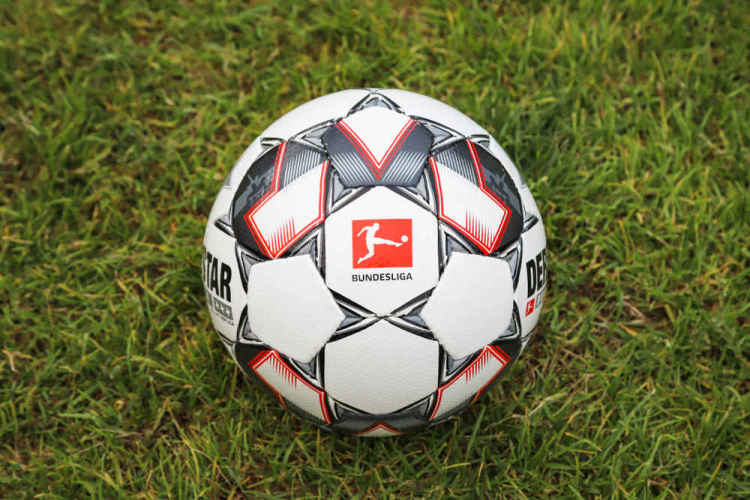 Bundesliga resumed on May 16 after break for Covid-19
Dortmund thrashed bottom side Paderborn 6-1 at the weekend with Jadon Sancho hat-trick

Strict guidelines in place but breached during goal celebrations
It's been a couple of weeks since the Bundesliga has been back. For football fans across the world, Germany has been the go-to destination in which to get their sporting fix, as the first major nation to resume top-flight action. Of course, proceedings have been a little different since matches restarted, as would be expected given that we are still in a global pandemic. But what's happened in the league since it's been back in action?
How the Table Looks
Before the first round of matches, reigning champions Bayern Munich sat four points clear at the top of the table, and were set to play away at Union Berlin. Meanwhile, the Revierderby, between Schalke 04 and Borussia Dortmund, was the match most eagerly awaited by supporters, pitting David Wagner's side against the young stars of Die Borussen. As of the beginning of June, Bayern have extended their lead at the top to seven points, with a four-horse race below them for three Champions League places. Dortmund look best-placed in second, two points clear of RB Leipzig in third, who with a superior goal difference to the two teams below them, will fancy their chances of competing at UEFA's top table next season. Borussia Mönchengladbach are level on points with Bayer Leverkusen, both two points behind them in fourth and fifth respectively.
Most teams have just five games left to play, so the majority of the season has already been played. The season is set to finish at the end of June, but much of it seems to be a foregone conclusion. Yes, there's a fight for the Champions League places, but it would be a major shock if Bayern weren't to win their eighth consecutive Bundesliga. Likewise, bottom side Paderborn are probably dead and buried while the likes of Schalke and Cologne are set to remain in mid-table mediocrity. Will we see any shocks in the final stage?
The top scorers are who we'd expect, with the following 12 players having scored over 10 league goals this season:
Robert Lewandowski – Bayern Munich (29)
Timo Werner – RB Leipzig (25)
Jadon Sancho – Borussia Dortmund (17)
Jhon Córdoba – Cologne (12)
Robin Quaison – Mainz (12)
Sebastian Andersson – Union Berlin (12)
Rouwen Hennings – Düsseldorf (12)
Serge Gnabry – Bayern Munich (11)
Florian Niederlechner – Augsburg (11)
Marco Reus – Borussia Dortmund (11)
Kai Havertz – Bayer Leverkusen (11)
Wout Weghorst – Wolfsburg (11)
Covid Guidelines
There were a number of strict guidelines put into place to allow the resumption of German football. Before the first competitive match was played, all players and staff had been quarantining for a week beforehand, and had regularly been tested for coronavirus. As would be expected, all games are being played without crowds, and players have been told not to hug, shake the hands of, of otherwise get too close to their fellow teammates.
Of course, football is an emotive sport and in the heat of the moment, can we realistically expect for every guideline to be upheld? Hertha Berlin got this final stretch of the season off to a good start by beating TSG Hoffenheim 3-0, and after their first goal from Peter Pekarík, didn't entirely stick to the regulations. Former Manchester City defender Dedryck Boyata appeared to kiss Liverpool loanee Marko Grujić on his cheek – although the Belgian has denied this – while in Borussia Monchengladbach's victory against Eintracht Frankfurt, Marcus Thuram also appeared to kiss his teammate Ramy Bensebaini. However, since these incidents, the Bundesliga has largely continued without controversy, so it looks as if everyone has adjusted to the new rules.
Looking to the End
Almost definitely the biggest match since the league being resumed was Dortmund's home game against Bayern – a must-win for Dortmund if they were to have any chance of winning their first league title since 2011-12. However, it was not to be, as a Joshua Kimmich chip proved to be the difference at Signal Iduna Park. Die Borussen bounced back in some style though, with a 6-1 win at bottom side Paderborn, in which wonderkid Jadon Sancho came away with the match ball thanks to a second-half hat-trick.
There's a bit of competition at the bottom too, Paderborn notwithstanding. Mainz, Düsseldorf and Werder Bremen are on 28, 27 and 25 points respectively, while Augsburg and Union Berlin aren't safe on 31 points either. The Mainz vs Werder Bremen match on June 20th will be a crucial six-pointer, while Düsseldorf's final two matches are against Augsburg and Union Berlin.
It might not be football as we're used to, but the Bundesliga has been able to resume without any major hiccups, and the next couple of weeks should be interesting as we see battles for the Champions League and to stay in the division. With the Premier League amongst the leagues to restart soon, they'll no doubt be looking to the Bundesliga, and they could do a lot worse than to follow in their footsteps.
Click here to subscribe to our preview, report & stats service. Coverage of 50+ tournaments with daily updates before and after games.
Featured
If the points-per-game (PPG) system is used to dec...
36
match previews updated