Much ADO about Pardew
16.06.2020 14:56:55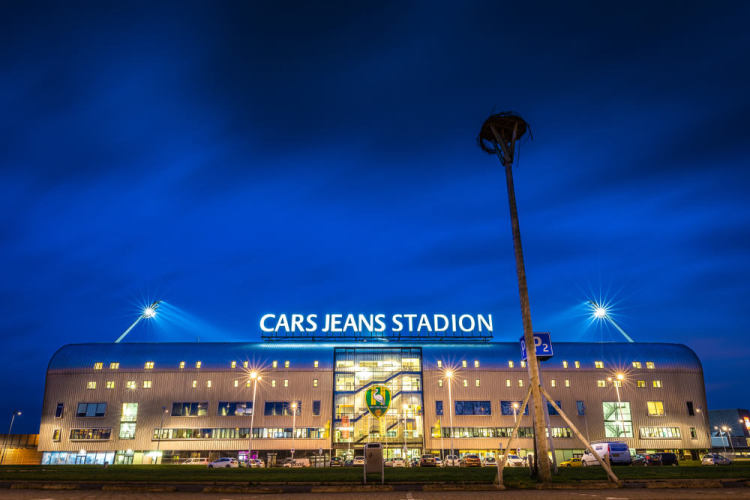 Alan Pardew took charge of Eredivisie side ADO Den Haag in December 2019, tasked with staving off relegation for the unfancied Dutch team. Based in The Hague, their form leading up to the appointment was criminal.
Pardew's first role since being sacked by West Brom in 2018, how did he fare in the following months, and did he manage to keep them up? (SPOILER - Kind of.)
Pardiola, Alan Pardiola
From touchline antics with David Meyler, to 'that' dance, it's easy to find sticks to beat Pardew with if you take the time to look. Consider his nickname at West Ham, as described by former striker Dean Ashton:
"His nickname, and what he is fondly known as, is 'chocolate' - because he would eat himself if he could. But that's what's great about him. Players feed off that confidence and he'll make you feel special as a player".
'Pardiola' may have struggled over the last few years, but it's not like he hasn't had his fair share of success along the way. A trio of FA Cup final appearances as a player and a manager are often pointed to, while he led Newcastle to a fifth-placed finish in 2011. (And he never let anyone forget about it.)
Almost a decade on, and the Den Haag job was seen as a lifeline for the struggling coach - a chance to show that he still has what it takes for prospective employers in England.
Den Haag
Den Haag were swatted aside (6-1) when they faced Ajax in late December, and the club was clearly in turmoil in the leadup to Pardew's appointment.
Head coach Alfons Groenendijk decided to leave after being handed a transfer budget of just £1m, and defender Donny Gorter ­attacked assistant boss Edwin de Graaf because of a "personal issue". De Graaf left soon after.
Pardew took charge of Den Haag two days after the Ajax loss, and promptly won his first game against bottom side RKC Waalwijk by a 2-0 scoreline. It was their first win in almost three months, and offered a glimmer of hope for the stricken team.
A Return to (Poor) Form
A 4-0 loss to Utrecht brought them straight back down to earth, and a draw with Vitesse made it four points out of nine for Pardew. Den Haag then shipped seven goals in the next two games, before a couple of draws in the latter part of February.
To make matters worse, roughly a dozen supporters interrupted a club training session towards the end of the month "to give the coach and players tactical advice", which is fairly humiliating.
Their first match in March was also disappointing, as they were pumped 4-0 by AZ. The record was now six points from a possible 24, and relegation loomed large.
By March, COVID-19 was unavoidable, and the Dutch league made the decision to abandon the competition entirely, as well as their second tier. They later confirmed that no sides are to be relegated or promoted, showing the seriousness of the outbreak.
It's a tough decision with a number of winners and losers, such as Cambuur, who topped the Eerste Divisie with an 11-point gap over the play-off positions when the news broke. Ajax also suffered, as they were denied their customary title.
Den Haag and Pardew? They'd just been handed a get out of jail free card, sidestepping the prospect of relegation despite being seven points from safety with only eight games remaining. Pardew left the club by mutual consent in April, and later clarified his position in a club statement following reports he would receive a £100,000 bonus for keeping the team up;
"If I formally was entitled to a bonus, I would never want to receive it, in this difficult period, I would always return any bonus to the club, which will certainly find a good destination for it."
Silver Linings
When you break it down, Pardew achieved what he set out to, in that Den Haag lived to fight another day in the Eredivisie. That was the battle, but the war is surely to repair his reputation as a manager, which was damaged by a four-month stint in West Brom which saw eight straight league defeats before his dismissal.
There's also the matter of his acrimonious stints with Newcastle and West Ham, while detractors are quick to note his infamous indiscretions during his time on the touchline as a Premier League manager.
It's worth noting that his win percentage at Den Haag was actually lower (12.5%) then his time at West Brom (14.3%), and miles away from his stint at Crystal Palace (40.2%), Newcastle (38.4%), or Southampton (53.1%).
The timing of the outbreak could potentially be seen as one of the few benefits of a virus that has ravaged the globe, at least from Pardew and Den Haag's perspective. The manager got to avoid the ignominy of another relegation on his CV, while the team gets to stay in the Eredivisie, at least for another season.
Given the state of the team and their prior form, it was likely a foregone conclusion that they would go down, and it's not a reflection of the manager, his skills, or even his dwindling fortunes.
Den Haag CEO Mohammed Hamdi apparently still had faith, telling Talksport:
"I felt confident about it because there were still eight games to play, 24 points. Our next game was against Fortuna Sittard and we were seven points below them in the table. So if we won that game, we would have been only four points away with seven games to go. Everything would have been possible. I was seriously confident that we could make it."
Highly unlikely, but we'll never know for sure. What we do know is, Pardew kept the side up against all odds, even if there will be an asterisk attached in the history books. He's clearly on the lookout for another role, but will any chairman be willing to take a punt on Pards?
Click here to subscribe to our preview, report & stats service. Coverage of 50+ tournaments with daily updates before and after games.
Featured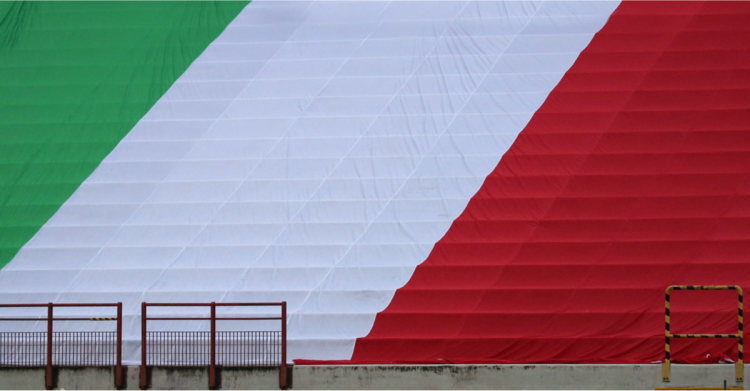 Last, but by no means least, comes the return of S...
355
match previews updated