Premier League 2018/19. The Season so far!
28.09.2018 15:57:44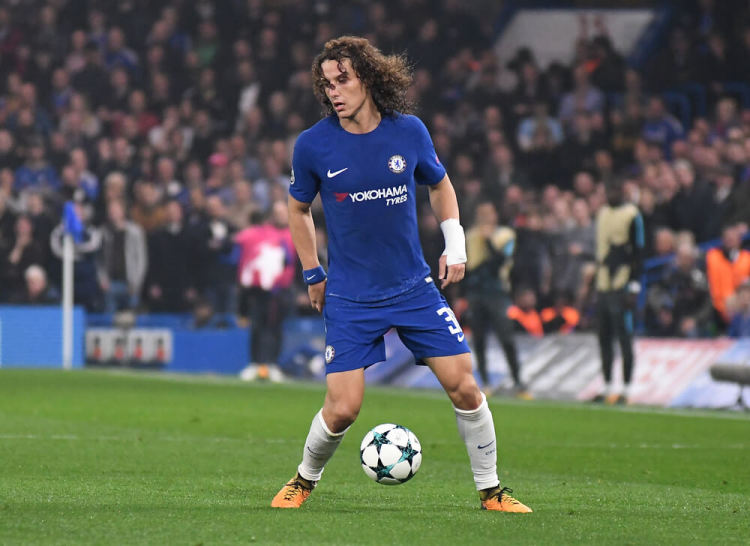 It is too early in the new Premier League season to provide any meaningful stats about the teams in general. As such this article will focus on 10 impressive individual performances so far and 10 players that have disappointed.
In terms of teams so far things have been going pretty much as predicted – the favourites Liverpool, Man City and Chelsea are enjoying strong starts; as expected Man United and Tottenham are struggling, plus Arsenal have yet to sort out their defensive problems.
The surprise packages after just 6 games are Watford and Bournemouth, both doing much better than anticipated. Now to the individual performances!
Doing Well
Aymeric Laporte (Man City) – Wasn't used much in spring, having only joined City in January. Laporte has gone on to establish himself as key figure in the champions' defence over the summer. So far this season he is the only centre-back to start every Premier League game. Laporte has scored a crucial goal, plus he completes 98.5 passes per match, of which 5.8 are long balls. His contributions help City a great deal when it comes to stretching the pitch.
Joe Gomez (Liverpool) – Started the opening 5 games because of Lovren's injury, but the young English defender seized his chance in those matches and he is now in firm contention for regular football. His 1.8 successful tackles, 1.2 interceptions and 3.7 clearances per game put him amongst the top 3 centre-backs in defensive efficiency.
David Luiz (Chelsea) – Forgotten by Conte, the Brazilian resurrected his Chelsea career this season and he immediately became the most important centre-back in the team. Played every minute in the Premier League and tops all defenders in terms of clearances with 3.8 per game.
Jorginho (Chelsea) – Immediately became key player for Chelsea and had no problems settling into the Premier League straight away. By far the most accomplished passer in the competition so far with the staggering 114.8 passes per match!!!
Joao Moutinho (Wolverhampton) – Also settled into the Premier League straight away and already with two key contributions – assist vs. Man City and a goal against Man United. On top of all thatleads all midfielders in terms of successful tackles with 2.8 per game.
James Maddison (Leicester City) – Despite being just 21-years-old and this being his first season at this level, Maddison quickly became the Foxes main set-piece taker. He has already scored from a direct free-kick and converted a penalty. It is little surprise that he has already scored 3 Premier League goals when one sees that he attempts 2.3 shots per game.
Ryan Fraser (Bournemouth) – Very impressive start to the season for the winger, 3 goals and 2 assists after 6 rounds. He has already become Bournemouth's main creative force up front with his 2.5 key passes per match. He also created 14 big chances so far, only player outside the top six teams to achieve that number in just 6 games.
Glenn Murray (Brighton) – Despite celebrating his 35thbirthday last week, old-school striker Murray is experiencing late renaissance and has already scored 4 goals in 6 starts. Typical poacher and unmoved penalty-taker Murray is proving that experience and hard work could compensate for missing attributes in other areas.
Danny Ings (Southampton) – After 2 dreadful years Ings seem to have resurrected his career back at Southampton and in just 4 starts he has scored 3 goals, which is exactly half of what the entire team have achieved. With 3.6 shots per game and 1.6 key passes, Ings is one of the most accomplished all-round forwards.
Aleksandar Mitrovic (Fulham) – Early pace-setter in the Golden Boot race with his 5 goals in 6 starts, Mitrovic has found the back of the net in 2018 more times than both Aguero and Kane, which is an overwhelming stat on its own. Leads the Premier League not only in goals scored, but also in shots per game (4.7)and aerial duels won (4.2).
The Flops
Harry Maguire (Leicester City) – After great summer and big-bucks interest from Man United a lot more was expected from Maguire, but so far he hasn't been very impressive. Playing every minute in the Premier League the team's main centre-back has been at fault for the defensive troubles of the Foxes (10 goals conceded in 6 games), with Maguire making individual errors for 3 of these goals. Maguire's tackling efficiency has been much poorer than last season, with the 59.8% unsuccessful tackles he has made this term already bringing him 3 yellow cards.
Ben Mee (Burnley) – Mee is the unfortunate defender that leads the stat sheets for most times being dispossessed and only the mentioned above Maguire has made more mistakes than him that have lead to direct goals. Slow and careless when on the ball, Mee looks to be a long way from the form that brought him fame in previous years.
Ryan Sessegnon (Fulham) – Arrived in the top flight as the wonder-kid that everyone wanted to sign, but so far life for Sessegnon has been hard. The 18-year-old has been used either as a full-back, or as a winger, but due to his inconsistency and lack of involvement he has been benched twice already. The stat of only 0.3 attempted crosses per match is far from impressive for any wide player, let alone for one that was 'supposed to set the Premier League alight'.
Aaron Mooy (Huddersfield) – Huddersfield's struggles so far are directly related to the personal struggles of their main creative engine in midfield Mooy. The Australian averaged 2.7 key passes per game last season, whilst in the first 6 rounds he has averaged just 0.6. Also his passing accuracy has dropped from 86.4% to 79.5%and he attempts more than 10 passes less compared to last season.
Kenedy (Newcastle) – Best player for the Magpies last season Kenedy is yet to score or assist for a goal this term. Cocky and careless on the ball in the early rounds the Brazilian leads all Newcastle players in the amount of times he has been dispossessed (2.2 per match), while at the same time just 36.7% of his 2.6 dribble attempts are successful. This explains the 0 key passes and 0 big chances created so far!
Jesse Lingard (Man United) – Another struggling player after a great summer, Lingard is one of the main reasons why United are struggling. Trusted from the off every time he is available, he needs to be much more influential in the number ten role, but instead Lingard's stats so far make for dismal reading. With 2.2 unsuccessful touches per game, just 0.8 key passes and a 0% conversion rate of his 2.0 shots per match, Lingard is far from the class act needed to orchestrate United's attacks.
Alexis Sanchez (Man United) – Playing in a team that clashes with his explosive and aggressive style is a good excuse for Sanchez, but still the Chilean seems to be lacking effort as well these days. Yet to score this season and also having just a 42% success with his dribble attempts, Sanchez struggles to impact United's forward actions. His 73.1% passing accuracy is a career low for him.
Dele Alli (Tottenham) – Looked uninterested in most games so far, which probably explains why he has engaged in just a single aerial duel per game. Also Alli is yet to attempt a shot on goal from outside the penalty area. His key passes stat is also way down at just 0.4 per game, in comparisons last season he averaged 1.3.
Cenk Tosun (Everton) – Despite playing in a team that looks to score as many goals as possible (8 goals in 6 rounds) and starting 5 of the 6 matches as the main target man, Tosun is yet to find the back of the net this season. The Turk attempts 2.1 shots per game, but his efficiency with these efforts remains zero. Tosun also looks weak in the air, with just 24.8% aerial duels won.
Alvaro Morata (Chelsea) – Already lost his starting spot in the Premier League after 4 mediocre displays at the start of the season. With just a 46% shot accuracy, 33% successful dribbles and only 6 big chances created, Morata is struggling big time.
Click here to subscribe to our preview, report & stats service. Coverage of 50+ tournaments with daily updates before and after games!

Featured
Unhappy Manchester United fans groaned after the r...
154
match previews updated