What's up with Alexis Sanchez?
27.09.2018 12:55:34
Unhappy Manchester United fans groaned after the recent 1-1 draw with Wolves at Old Trafford. It was another flat performance with their megastars not reaching the heights expected of them.
Alexis Sanchez buzzed around with his usual energy, but was ineffective and hooked after an hour for Anthony Martial. One of United's highest earners is still struggling to make an impact after nine months in a red shirt.
Has he still got it? Where is the form he displayed in an Arsenal shirt? Sometimes moves don't work out. Would a move away be best for Sanchez and United?
Impact – what impact?
Sanchez came to United from Arsenal in the January transfer window at vast expense. His transfer fee, huge wages and the loss of Henrikh Mkhitaryan in the other direction heralded the arrival of a superstar. He was expected to hit the ground running, but didn't.
Two goals in 13 matches were all he could muster in the Premier League before the end of the 2017/18 season.
Sanchez wasn't at the World Cup so he should be fresh and raring to go. He's started five Premier League games and has yet to score. His profile and cost seem to assure his place in the team. How long can this be justified, given his poor form?
2016/17 Sanchez's golden season
After building his reputation as one of the Premier League's most exciting forwards, Sanchez blossomed in the 2016/17 season. Playing with a smile on his face he scored 24 goals in 38 appearances.
Arsenal boss at the time, Arsene Wenger, switched Sanchez from a wide player to a central striking role. He still had freedom to drop off and roam, but it suited him perfectly and the goals began to flow.
Yet, for all of Sanchez's brilliance, Arsenal were poor. They stumbled to 5thin the Premier League and only qualified for the Europa League. Winning the FA Cup wasn't much consolation for the frustrated Chilean.
Money talks, Sanchez walks
Sanchez was the top man at Arsenal, but he wanted to win trophies and earn more. Arsenal and Wenger didn't seem capable of matching his ambitions. During 2017 new contract talks stalled at Arsenal. The race was on to sign the Chilean star.
Manchester City seemed favourites for his signature, but in a late move United snatched him. City wouldn't meet his inflated wage demands while United would.
So, in January 2018 Alexis Sanchez was introduced as a United player. Everybody of a United persuasion thought him a great signing. Positive opinions of Sanchez are beginning to wane.
Form since August 2017
Sanchez's stats over last season are revealing – he'd half a season at Arsenal and half at Manchester United.
Arsenal Manchester United
Appearances 19 12
Goals/game 0.37 0.17
Shots/game 1.37 1.10
Assists/game 0.16 0.33
Overall, 2017/18 was far from his best. Putting matters in context, he wanted to leave Arsenal and his attitude and form dipped. Form didn't return in the unfamiliar surroundings of Old Trafford.
Goals and shots per game dropped off at Manchester United, although assists were up.
Sanchez can be adventurous to watch, but he infuriates with the number of times he loses the ball. Last season he lost the ball 22.1 times per game for Arsenal but hiked that to 28.9 times per game for United.
Talk of Sanchez being more disciplined and restrained in a pragmatic Mourinho-led United seem unfounded. If Sanchez was scoring and setting up goals he'd be forgiven. Last season and currently in this one, he's just wasteful.
Form is temporary, class is permanent?
Sanchez was given some leeway at United last season. Jose Mourinho assured fans his form would return this season. After all, this was a player who'd scored 60 goals in 122 Premier League games in an Arsenal shirt. His class was unquestionable – maybe.
The problem for Sanchez and United is that being on vast wages he's primarily judged by his goal return. Yet, apart from his glowing 2016/17 season, he's never been an elite striker.
Season Appearances Goals
2018/19 5 0
2017/18 31 9
2016/17 38 24
2015/16 30 13
2014/15 35 16
Sanchez's 30thbirthday is rapidly approaching. He's a highly skilled player but a lot of his game is based around energy and athleticism. Are his physical powers in decline and reflected in his form? Does he know how to play with less energy and more thought?
Questions over Mourhino's judgement
United and Jose Mourinho wanted to make a statement when they bought Alexis Sanchez from Arsenal. It was to show they had the financial clout and ambition to deny their rivals, Manchester City.
The problem is that United thought they were buying the Alexis Sanchez of 2016/17. It hasn't turned out that way as Sanchez has failed to live up to his stellar billing.
United are faced with a big problem. Sanchez is on huge wages that his form currently doesn't warrant. Exciting players such as Anthony Martial and Marcus Rashford are on the bench and unhappy because Sanchez starts.
How long can this situation go on? Unless there is a rapid improvement, United could be looking to offload their misfit in January. He will have to take a drop in wages, but there are plenty of teams around the world willing to take a punt on Alexis Sanchez.
Click here to subscribe to our preview, report & stats service. Coverage of 50+ tournaments with daily updates before and after games!

Featured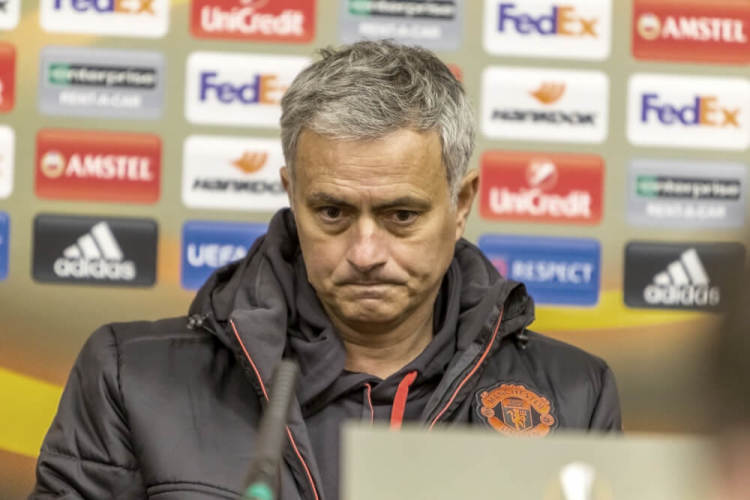 'Respect! Respect! Respect!' shouted Jose Mourinho...