The best football players in the world right now!
03.05.2019 13:57:34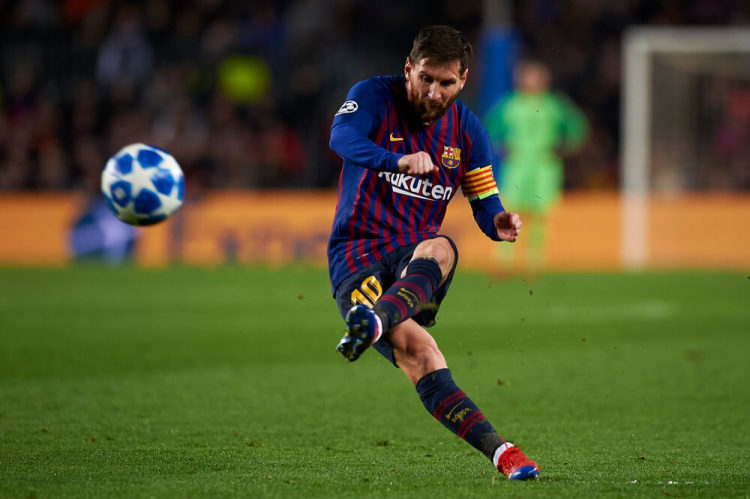 With the majority of leagues in continental Europe and the Champions League drawing to a close, we've decided to compile a list of the very best in the World. Of course there are the usual suspects, however we have a couple of surprise entries.
In no particular order;
When Ajax were drawn against Real Madrid first and Juventus later in the knockout stages of the Champions League, few would have thought the Dutch side would be capable of emerging victorious twice over 2 legs. They did just that, bringing about 2 upsets with their skipper one of the protagonists
Matthijs De Ligt is a physically strong centre-back, however he is also highly skilled. Not only is he able to rely on both feet, but he is effectively a rear guard playmaker. He was barely 18 when he first appeared in the Ajax starting XI and now less than 2 years down the line, he has become a permanent fixture at the heart of Dutch side's defence.
He is a big reason for the fact that the Amsterdam team are close to sealing the Eredivisie title, have reached KNVB Cup final and are in with a great shout of making the Champions League final. He has played 51 games thus far (4488 minutes), missing out only 3 times due to injury. He has picked up just 3 yellow cards, whilst scoring 6 goals and providing 4 assists.
This summer will see the big guns of European football engage in an almighty scrap for De Ligt's services with Barcelona & Manchester United a couple of the clubs rumoured to be interested.
As little as 10 months ago, Leo Messi was considered one of the culprits of the disastrous Argentinean campaign at the World Cup in Russia. As often happens when he wears the Blanco-Azul shirt, he failed to make the difference for his team, the harshest of critics accusing him of being unable to act as a real leader.
Like the great player he is, he put his summer failings behind him and in the current campaign for Barcelona he has redeemed himself. He has lead the Blaugrana to his 10th triumph in La Liga and in all likelihood, to their first Champions League final since their last success in 2014/2015.
Despite failing to play in 9 games, in large part due to an arm injury, he has managed to feature in 46 games to date (3573 minutes), scoring a breathtaking 48 goals and providing 22 assists. His 2 goals against Liverpool will be particularly remembered: the umpteenth confirmation that Leo is still one of the best players in the world, possibly the very best of them all.
If Tottenham have become challengers in the Premier League in the recent past and have even reached their first Champions League semifinals since 1962, no question they owe a lot to Harry Kane's goals. However Christian Eriksen's genius should not be overlooked.
The Danish attacking midfielder has often been decisive with pinpoint accurate set pieces and an enviable array of passing skills. During the 2018/2019 campaign he has managed to record more than 10 assists in the Premier League for the 4th consecutive year, something only David Beckham succeeded doing before him.
Moreover, his 2 goals in the Champions League quarterfinals against Manchester City went considerable way to helping Spurs reach the penultimate stage of the competition. After the home defeat against Ajax, Tottenham's chances of reaching the final are reduced, but he is one of the players who could unlock the tie for the Londoners.
When Mohamed Salah left Roma for Liverpool for €42 million in the summer 2017, the Wolves thought they had done a great piece of business. A year later, when the Reds eliminated them from the Champions League semifinals, it became clear that the Egyptian winger had been underrated and that the Italians had been too hasty in letting him go.
In the two years on Merseyside, Salah has proven himself fundamental for coach Jurgen Klopp's team. He was key in leading them to last season's Champions League final and this year's semifinals, while they are also still in the fight for the Premier League crown. After breaking an array of scoring records last season, in the current campaign he has started all the Champions and Premier League games, 47 (4066 minutes), scoring 25 goals and delivering 13 assists to date.
If Salah does manage to guide the Reds their first Premier League success since 1990, he will establish himself as one of the true greats in Liverpool folklore.
Juventus failed to win the Champions League this year season. It was no secret that, that was the aim of bringing Cristiano Ronaldo to Turin. In spite of that, the Portuguese player has confirmed himself once again as one of the best there has ever been. He has helped the 'bianconeri' increase their domination in Serie A. Last season they won by just 4 points over Napoli. This term they have increased that margin to almost 20 and counting.
Ronaldo has recorded 20 goals and 11 assists in Serie A, as well as 6 goals and 2 assists in the Champions League. In doing so he has reached a 600-goal-per-club record and at the same time wrote himself into Juventus history by scoring their 5000th goal in Serie A.
His presence at Juventus next season will guarantee a 9th Scudetto in a row. The big question is whether the 'bianconeri' can reinforce enough to lift the Champions League trophy.
If some of the players on our list proved their value this season thanks to their performances in the Champions League, one proved his importance through his absence. Giorgio Chiellini has been one of the best defenders in the world for years now. He may not be the most graceful, elegant player, but nevertheless has established himself as one of the key factors behind Juventus successes over the past decade.
This season he confirmed how valuable he is once again. In the 30 games that he has started thus far, Juventus have only lost only twice, both in the Champions League, against Manchester United and Atletico Madrid. They won 26, drawing twice to Atalanta and Inter.
With Chiellini on the pitch, Juventus conceded just 14 goals, whilst letting in 22 in the 17 games he didn't start. One really wonders what might have happened, had he played in both legs against Ajax instead of his replacement, Daniele Rugani.
Even though Paris Saint Germain once again failed to leave a mark at European level, world-champion Kylian Mbappé confirmed himself as a real star. He led the Parisian side to their second Ligue 1 title in a row, scoring 30 goals to date and providing 9 assists in just 27 games (2146 minutes).
While PSG were eliminated by Manchester United in the Champions League, Mbappé did his best to drag them through the competition, registering a goal and an assist in the 2 legs against the Mancunians.
At only 20 and with phenomenal ability, perhaps he would be better off at another club in order to realise his true potential.
Neymar's season has been plagued by adductor and foot injuries. These injuries mean that he has played in just 25 (2081 minutes) out of the 51 games played by PSG thus far. Despite the lack of game time, he has scored 21 goals and set up 12 assists.
His absence against Manchester United in the two legs of the Champions League last 16 weighed heavy on PSG and ultimately cost them a place in the quarterfinals.
No question that Neymar could be one of the true greats, however he has yet to consistently hit the highest heights at club and international level.
With Gianluigi Buffon doomed to a slow and unstoppable decline at PSG, Jan Oblak now seems to be the best goalkeeper around. In the past 5 years at Atletico Madrid, he has kept more than 100 clean sheets. In the current season, he has played 44 games thus far, conceding 34 goals but keeping clean sheets on 24 occasions.
Thanks to him, the Colchoneros have established themselves amongst the top teams in LaLiga. True he was partly responsible for the Champions League elimination at the hands of Juventus and Cristiano Ronaldo, but his overall numbers speak for themselves.
Even though their Premier League campaign was far from a memorable one and Chelsea lost the League Cup final to Manchester City, The Blues are still in contention in the Europa League. Their star player is without question Eden Hazard, who has shown signs of his outstanding talent this season. This comes off the back of leading Belgium to third spot World Cup in Russia.
This season, he has played 48 games to date (3558 minutes), scoring 19 goals and providing 13 assists. These strikes have permitted him to reach the 100 goal mark for the Blues, but the question isn't really how good is Eden Hazard? It is whether Chelsea is the right club at which he can realise his true potential. With the prospect of glory more likely elsewhere than at Stamford Bridge these days, it would be no surprise to see the little Belgian leave over the summer.
Click here to subscribe to our preview, report & stats service. Coverage of 50+ tournaments with daily updates before and after games!

Featured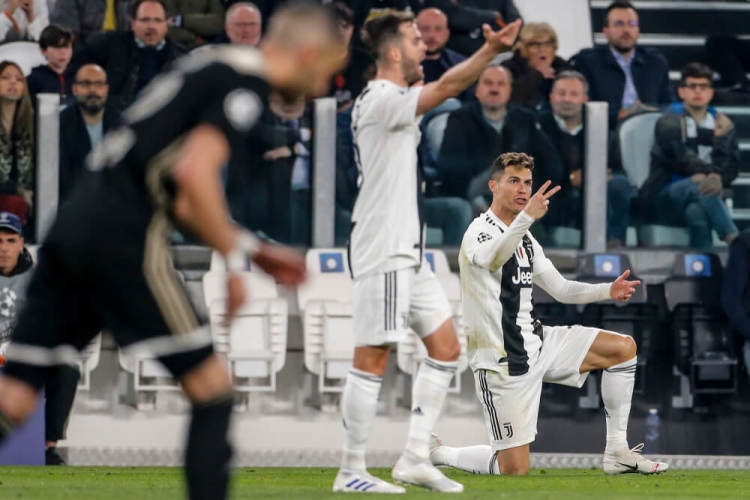 April 16, 2019: Juventus were eliminated from the...