Juventus and the Champions League: A tale of Despair!
29.04.2019 12:36:59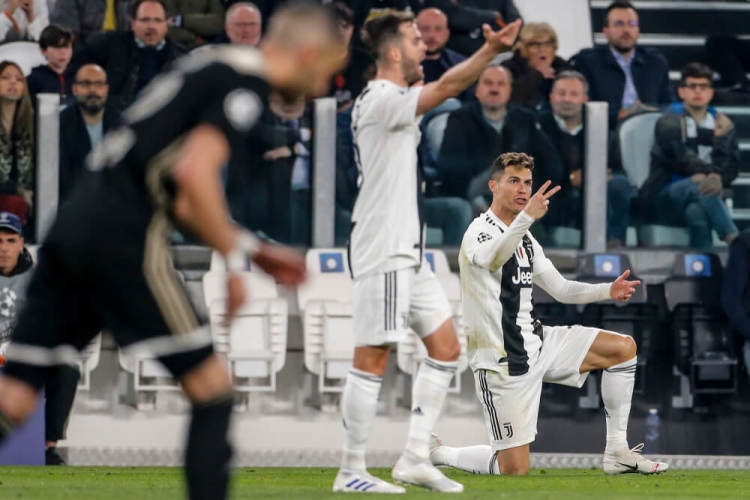 April 16, 2019: Juventus were eliminated from the Champions League at the quarter final stage, deservedly beaten 1-2 by a young and inexperienced Ajax. Once again, their dream of victory in Europe's premier competition came to an abrupt end. All this despite having Cristiano Ronaldo wearing black and white this season.
What actually went wrong?
The History
Even though they first participated in the old European Cup in 1958/1959, it was only in 1967/1968 that Juventus became protagonists in the competition, making it up to the semifinals, where they eventually lost to Benfica. That was the beginning of a love-hate relationship between the Old Lady and the competition.
Having played in it 9 times, Juventus are fourth only to Real Madrid, Milan and Bayern Munich in terms of Champions League finals reached. However, they are undisputed champions when it comes to finals lost: 7 defeats and just 2 wins make for sorry reading: In 1985, they beat Liverpool in the dramatic night of Heysel - a success many would rather forget -, and in 1996, they overcame Ajax via a penalty shootout.
Having lost 5 finals since their last triumph, the Champions League has become a real obsession for Juventus. This is particularly the case given their total domination of Italian football during that period. They have won 8 Scudettoes in a row and have stated themselves that winning in Europe was a priority.
The 2018/2019 Disappointment
This season, Juventus seemed better prepared than ever before to take on Europe's best. They had seemingly reduced the gap between themselves and the likes of Barcelona and Real Madrid. They were seen by pundits as having one of the best chances of success, not least because of the hundreds of millions invested in Cristiano Ronaldo.
The group stage started brightly enough as Juventus won 3 games in a row, defeating Valencia, Young Boys and Manchester United without conceding any goals. They easily made it to the knockout stage but worryingly suffered two slip ups losing to the English and Swiss sides. Perhaps these were the signs for Allegri that something was not quite right.
During the group stages Ronaldo scored only once which was something of a surprise. Meanwhile Paulo Dybala, whose leadership within the squad ended with the arrival of the Portuguese superstar, was on fire, scoring 5 goals.
Things changed radically come the knockout stages as Ronaldo took charge and almost single-handedly dragged the team through.
After the 0-2 loss away at Atletico Madrid in the last 16 1st leg, CR7 won the return leg scoring a fantastic hat-trick. He added goals in both quarterfinal games against Ajax, giving his team a momentary lead in each match. However, having been given the chance of progressing by their star player, Juventus would prove vulnerable at the back, allowing Ajax back into each leg. The final stages of the game in Turin was a sorry sight for 'bianocnero' fans as their team collapsed both physically and psychologically when faced with wave after wave of Ajax attack.
It was with this background that another Juventus European campaign came to a sudden end: why did this happen again?
The Reasons for Failure
There is more than one reason behind this disastrous outcome.
Firstly, by the time the knockout stage started, Juventus had all but sown up the Serie A title race. Between the two legs against Atletico Madrid, they increased their lead over second-placed Napoli to 18 points, including winning the direct clash against Ancelotti's side. From that moment onwards they only played domestic games which on paper looked a formality.
When they played in Amsterdam, one month later, they were about to be crowned Italian champions once again, having met only one top 10 team in the meantime. The theory is that this was an untimely lull in Juventus' season at a time when they should have been increasing the tempo for the closing stages of the Champions League.
Secondly, coach Allegri had to do without vital players for the two clashes against the Dutch side. Giorgio Chiellini missed both games and his absence weighed heavy on Juve. He was replaced by Daniele Rugani, who in the current European campaign had only played 1 full game, the defeat to Young Boys. The 24-year-old did well enough in The Netherlands, but had a disastrous game in Turin.
Juan Cuadrado's creativity was missed against Ajax, whilst Emre Can featured in the 2nd leg against Ajax, but was just back from injury and out of form.
The likes of Dybala, Douglas Costa and Mario Mandzukic, all players who should have provided unpredictability and variety up-front, were all returning from injury or dealing with fitness problems. In each case they failed to leave any mark on the quarterfinals. Federico Bernardeschi, a forward turned midfielder, lacked the pace needed to create any real dangers against the leaders of the Eredivisie.
With too many players worn out by the excess of games played, Alex Sandro, Miralem Pjanic and Blaise Matuidi above all, perhaps it's unsurprising that Juventus ended up suffering a physical collapse at the end.
The Future
Juventus now face a dilemma. Their superiority over their closest rivals in Italian football is considerable. However they must now decide whether to persevere with Massimiliano Allegri, winner of the last 5 Scudettoes, or switch to a new coach who can deliver the Champions League. Antonio Conte is a fan favourite, although he doesn't possess a track record in Europe either.
With Allegri in charge, they have reached 2 Champions League finals and 2 quarterfinals, while losing once in the last 16. Only in the days of Marcello Lippi were they able to boast such a record. The feeling is that the former Milan and Cagliari gaffer will still be at the helm next year, if nothing else for want of better alternatives.
There is no question that Juventus need to rejuvenate their ageing squad. With an average age of 28.7 years, they were simply too old to take on a team as young and energetic as Ajax. As well as youth, they need to increase quality. A centre-back, another right-back and a winger should be top of the list. Aaron Ramsey is their first signing and more will come, whilst some high profile departures also seem likely. Dybala is probably seen as the most expendable of all.
Something which is out of their control, but would most certainly help their European adventures would be seeing some real competition in Serie A. With serious rivals at home, the Old Lady would be better placed to impose herself in the Champions League again. As long as they continue to win Scudettoes with apparent ease, they will always be at a disadvantage compared to the better tested teams from abroad.
Click here to subscribe to our match preview, report & stats service. Coverage of 50+ tournaments with daily updates before and after games!

Featured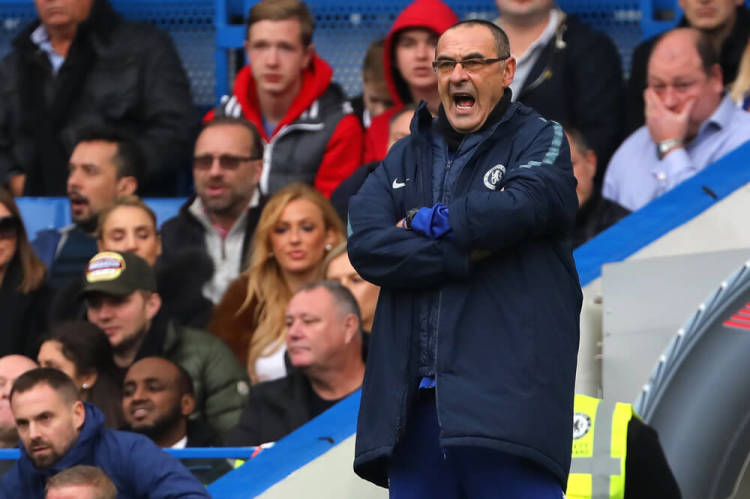 Just three points separate fourth from sixth...
264
match previews updated