Will we see different champions of the major European leagues any time soon?
17.05.2019 09:52:00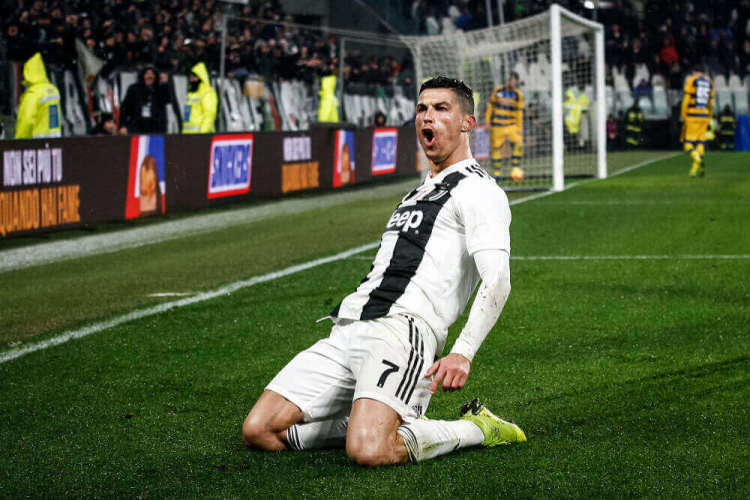 No variety in champions of major European leagues

Next step is Champions League glory

Apart from England – Man City are first team in decade to retain title
In many ways, football is becoming increasingly predictable. Bayern Munich, Juventus and Paris Saint-Germain are safe bets to win their respective leagues, while Barcelona have won La Liga eight times in the last eleven seasons. When will we see some variety in title winners?
Focusing on European football instead
Juventus have dominated Serie A in recent years – the last team to win other than them was A.C. Milan in the 2010-11 season. Boasting the likes of Giorgio Chiellini, Paulo Dybala, and of course Cristiano Ronaldo, it's not surprising that they've been successful, but this level of domination and the national level has led to their coveting of the Champions League, a trophy that has eluded them since 1996 – signing Ronaldo as part of a plan to progress.
Napoli and Roma have tended to carve up second-place between themselves, while Italian titans Inter and A.C. Milan have faltered this decade. Both have tried to strengthen, Milan buying the likes of Mattia Caldara and Andre Silva for big money, though the latter has spent the last season on loan at Sevilla. The top three of Serie A since the beginning of Juventus' domination has looked as follows:
2011-12 | Juventus | Milan | Udinese
2012-13 | Juventus |Napoli | Milan
2013-14 | Juventus | Roma | Napoli
2014-15 | Juventus | Roma | Lazio
2015-16 | Juventus | Napoli | Roma
2016-17 | Juventus | Roma | Napoli
2017-18 | Juventus | Napoli | Roma
Over in France's Ligue 1, Paris Saint-Germain's plight is like that of The Old Lady. Although PSG haven't dominated their league to the same extent of Juventus, it is difficult to look past them as champions. Since being taken over by Qatar Sports Investments in 2011, they have won all but two league titles, being beaten only by Montpellier in 2011-12 and Monaco in 2016-17. With Neymar, Kylian Mbappe, Marquinhos amongst others, they have the best squad in France, but this has not transferred over to success in the Champions League, being knocked out by Manchester United this season.
Is there the possibility that either Juventus or PSG might get so invested in the Champions League that they let the league slip? It's feasible; perhaps if one of them made it to a final and a competitor was having a particularly strong season, they might be able to overtake them in the league. Surely, both teams would gladly swap another league title for Champions League glory.
Can Dortmund and Atletico challenge again?
For a while this season, it seemed as if Borussia Dortmund were set to win their first Bundesliga since the 2011-12 season. At the time of writing, they go into the final day of the season two points behind Bayern Munich, having thrown away the nine-point lead they carried at the beginning of December. Bayern have dominated the league ever since Dortmund's last title, coinciding with the success of the German national team in the early-to-mid 2010s.
In Spanish football, Barcelona and Real Madrid have reigned supreme in La Liga and the Champions League respectively – the only team able to topple the duopoly in the league over the last 15 years was Atletico Madrid in 2013-14. Is there any chance that they could do so again? With Real's travails in the league this season, and Barcelona not being at their spectacular best, they perhaps had a good chance to win this time round. With star forward Antoine Griezmann reportedly on his way out of the club, perhaps to Barcelona, and other players also set to depart, it seems that a summer of rebuilding is needed for Los Rojiblancos.
Is the Premier League really that different?
Followers of the Premier League often proclaim that it is the best league in the world, and the variety of champions is often cited as one of the reasons why. Since Manchester United's three consecutive titles from 2006-07 to 2008-09, the winners of the Premier League have turned out as follows:
2009-10: Chelsea
2010-11: Manchester United
2011-12: Manchester City
2012-13: Manchester United
2013-14: Manchester City
2014-15: Chelsea
2015-16: Leicester City
2016-17: Chelsea
2017-18: Manchester City
2018-19: Manchester City
Manchester City are the first team to retain their title since United, and can rightly be seen as the current powerhouse of English football, alongside second-place Liverpool, who have made it to a second consecutive Champions League final. Are Man City destined to dominate the Premier League for the foreseeable future? They have a world-class manager in Pep Guardiola, who has won titles in both Spain and Germany before coming to England, and the best, most comprehensive squad in the league.
What may distract them is, like Juventus and PSG, that elusive Champions League. Finishing two points ahead of Liverpool this season, had they not been knocked out by Tottenham in the quarter-finals of the CL, perhaps they'd have let their league season falter in a bid to win the European competition. Next season, if Liverpool and perhaps Spurs or Chelsea can provide another solid challenge to Man City, they have the potential to win the Premier League.
What does the future hold?
All in all, the favourites to win their respective leagues in the 2019-20 season will be Juventus, PSG, Bayern, Barcelona and Man City. They tend to have the strongest starting XIs, the most extensive squads, and the better managers. As much as the occasionally-mooted concept of a European Super League gets derided by football fans, it would be more interesting than the current state of major European leagues. The hope is that like Borussia Dortmund, Atletico Madrid and Monaco have managed this decade, another generation of young, dynamic sides will emerge to challenge the status quo, but until then it looks as if we're set to see Messi, Neymar, Lewandowski and co. carving up trophies between themselves.
Click here to subscribe to our preview, report & stats service. Coverage of 50+ tournaments with daily updates before and after games!
Featured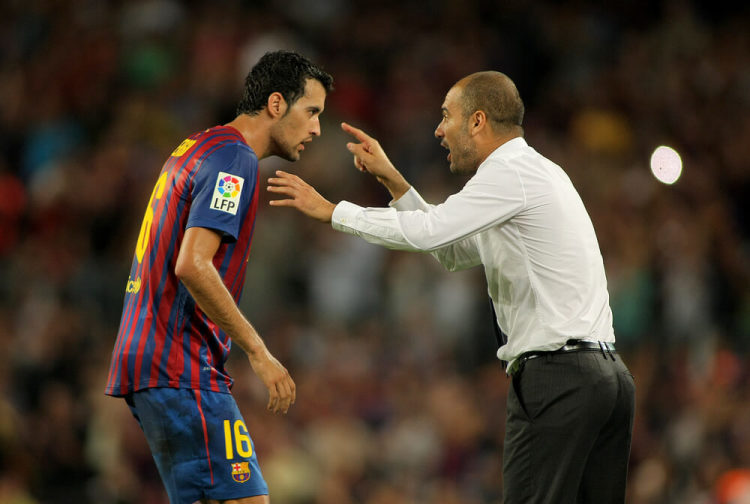 A ranking of the five greatest sides in club fo...
266
match previews updated