Our vote for the best football team in history
13.05.2019 17:18:52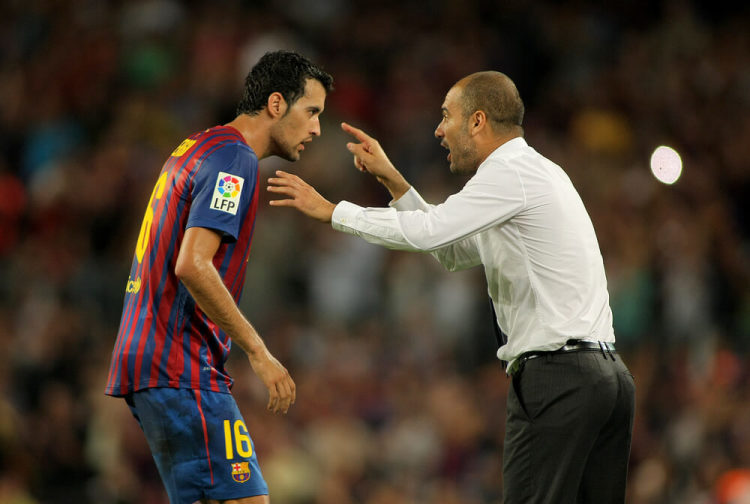 A ranking of the five greatest sides in club football

Five teams from four different countries
Trophies are won every season and each year there is always a team somewhere in the world that wows fans with their style. Every decade or so, though, there is a team that reaches another level and that is so dominant or so impressive or both that they are remembered for generations to come.
Here, we take a look at five such teams, the best club sides in football history.
5. Arrigo Sacchi's AC Milan (1987-1991): 8/10
AC Milan dominated Italian and European football in the late 1980s and early 1990s and did so thanks to the arrival of two men. First was Silvio Berlusconi who armed with his personal fortune took charge of the club in 1986. Then the future Italian prime minister appointed the impressive Parma coach Arrigo Sacchi in 1987.
Sacchi was a pioneer and evolved the way football was played. "Arrigo completely changed Italian football – the philosophy, training methods, intensity, tactics," Carlo Ancelotti, one of his players, later recalled. "Italian teams used to focus on defending, but our team defended by attacking and pressing."
On paper, his 4-4-2 system didn't look much different from what had come before, but the incorporation of a high defensive line in order to spring an offside trap, intense pressing and zonal marking made his team different. And successful.
They won the Serie A title in his first season, the club's first in nine years, and they won back-to-back European Cups in his second and third campaigns, defeating Steaua Bucharest 4-0 in 1989 and then Benfica 1-0 in 1990. The coach left to guide Italy to a runners-up finish at the 1994 World Cup and later returned to Milan, but it was his first Rossoneri side that lives on in the memory.
4. Johan Cruyff's Ajax (1965-1973): 8/10
This period of Ajax success spanned two coaches, the Dutchman Rinus Michels who was there from 1965 to 1971 and then Ștefan Kovács who finished the job between 1971 and 1973. Under the former, they won the 1970/71 European Cup by overcoming Panathinaikos in the final, while the latter led the Amsterdammers to two more nights of European Cup glory by defeating Inter and Juventus in the 1972 and 1973 finals.
"Michels had been stunningly successful with a team based around Johan Cruyff and playing hard-pressing, possession-based football," explains tactics expert and journalist Jonathan Wilson in his book 'The Barcelona Legacy'. "Kovács was a less authoritarian, less dictatorial figure than Michels, which allowed Ajax greater freedom of self-expression expression."
Cruyff was the face of this Ajax team and rightly so. The football magician was at the heart of everything Ajax did offensively and the Ajax history books show that he was their top scorer throughout this period between 1965 and 1973, when a total of 15 trophies were picked up.
Ajax top scorers between 1965 and 1973
1965/66: Cruyff – 25 goals
1966/67: Cruyff – 41 goals
1967/68: Cruyff – 33 goals
1968/69: Cruyff – 34 goals
1969/70: Cruyff – 33 goals
1970/71: Cruyff – 27 goals
1971/72: Cruyff – 33 goals
1972/73: Cruyff – 22 goals
3. Bob Paisley's Liverpool (1974-1983): 8/10
After the legendary coach Bill Shankly stepped aside in 1974, Liverpool appointed his long-time assistant Bob Paisley as the continuity option. It worked. The sequel was a hit and Paisley's The Godfather Part II era saw the English side haul in 20 trophies in his nine years in charge. That's just incredible.
"To say his nine years in charge were a success would be a gross understatement," reads a line on the Liverpool website. "Throughout it all, Paisley remained a humble man who eschewed the limelight that came as a by-product of his unparalleled accomplishments."
Liverpool trophies under Paisley
League title: 1975/76, 1976/77, 1978/79, 1979/80, 1981/82, 1982/83
League Cup: 1980/81, 1981/82, 1982/83
Charity Shield: 1974, 1976, 1977, 1979, 1980, 1982
European Cup: 1976/77, 1977/78, 1980/81
UEFA Cup: 1975/76
UEFA Super Cup: 1977
2. The five-in-a-row Real Madrid (1955-1960): 9/10
The first five European Cup finals
1956, Paris: Real Madrid 4-3 Reims
1957, Madrid: Real Madrid 2-0 Fiorentina
1958, Brussels: Real Madrid 3-2 AC Milan
1959, Stuttgart: Real Madrid 2-0 Reims
1960, Glasgow: Real Madrid 7-3 Eintracht Frankfurt
Real Madrid's history is defined by their success in continental competition. They have won the most European Cup / Champions League titles by lifting 13 in total, including the first five. In other words, they won the trophy more times in the first five years of its existence than every club other than AC Milan, Liverpool, Bayern Munich and Barcelona has done in the 59 years since.
This period of success wasn't so much about the managers or the tactics as there were three different coaches – José Villalonga Llorente (2), Luis Carniglia (2) and Miguel Muñoz (1) – over the five-in-a-row run. It was about the players, with legends such as Paco Gento, Raymond Kopa and Alfredo Di Stéfano.
What they did has never been repeated, and surely never will be.
1. Pep Guardiola's Barcelona (2008-2012): 9/10
Not only were they successful, but Pep Guardiola's Barcelona team were thrilling to watch as well. Based on his success with the Barça B team, the former player was the chosen one to replace Frank Rijkaard in the summer of 2008 and he oversaw four seasons of stunning and dominating football.
Following a slow start, with a 1-0 loss to Numancia and 1-1 draw with Racing Santander in the first two weeks of the LaLiga season, everything started to click and the Blaugrana became just the fifth club ever to win a treble that included the Champions League.
Trophies, confetti and parades became routine for Guardiola. During his four years in the Camp Nou dugout he celebrated 14 different trophies, averaging one title every 18 matches. It was a shock whenever his side didn't win a match as they won 116 times out of the 152 games he coached. Although his successors Tito Vilanova and Luis Enrique later overtook him in this ranking, Guardiola left with the best winning percentage in the club's history at the time. There was a before-Guardiola and an after-Guardiola break in the club's history because his side was that extraordinary.
Highest winning percentages in Barcelona's managerial history
1. Tito Vilanova – 89.29%
2 (joint). Pep Guardiola – 76.32%
2 (joint). Luis Enrique – 76.32%
4. Ernesto Valverde – 71.62%
5. Gerardo Martino – 71.05%
Click here to subscribe to our preview, report & stats service. Coverage of 50+ tournaments with daily updates before and after games!
Featured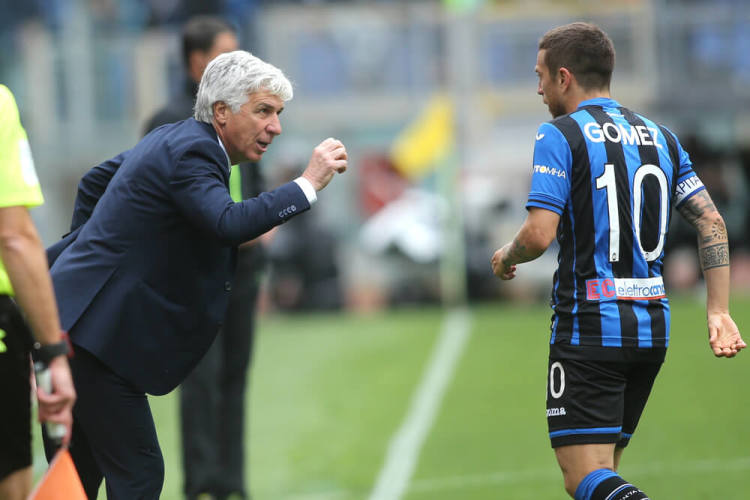 With the Serie A season nearing its culmination, A...
150
match previews updated