Atalanta: An astonishing success story!
09.05.2019 14:37:08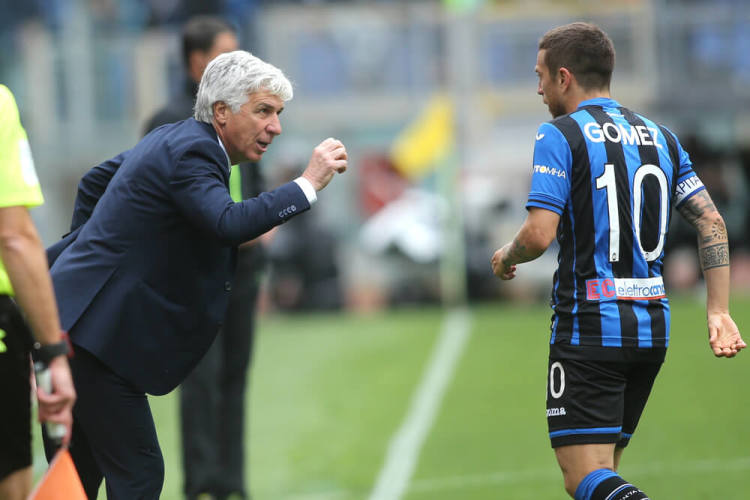 With the Serie A season nearing its culmination, Atalanta are without question the surprise package of the campaign. Incredibly they are just a few points away from their first ever Champions League qualification and they are due to play the Coppa Italia final against Lazio, for just the 4th time in their history.
What are the reasons for such a successful campaign?
The History
Founded in 1907 in Bergamo, Atalanta Bergamasca Calcio, better known as Atalanta or the Goddess, are 11th in terms of times they have competed in Serie A (58) and number one of the so-called provinciali, that is the clubs not hailing from the main Italian cities (Milan, Turin, Florence, Genoa, Rome, Bologna, Naples and Palermo). They have become widely known for their remarkable youth system which has provided Italian football with a whole host of players over the years. Amongst them, Roberto Donadoni and Giacinto Facchetti both World Cup finalists.
Atalanta made their debut season in Serie A in 1937. Since then the club has become characterised by relegations and promotions between the first and second tiers of Italian football. Despite their long presence amongst the elite, they have only won 1 Coppa Italia in 1963 and have finished in the top 4 just once (2017).
Paradoxically, the few European experiences that they have enjoyed have all been memorable. Between the end of the 1980s and the beginning of the 1990s, a team led by Glenn Peter Stromberg on the pitch and by coaches Emiliano Mondonico first and Bruno Giorgi later made the Cups Winners' Cup semifinals (despite playing in Serie B) and the UEFA Cup quarterfinals. Atalanta also impressed in the 2017/2018 Europa League campaign, lead my Gian Piero Gasperini. That adventure would culminate in a somewhat harsh elimination from the last 32 at the hands of Borussia Dortmund.
The Gasperini Era
Having started his coaching career in the Juventus youth system, Gasperini became known for a disastrous and short-lived experience at Inter. He would make his name at Genoa, leading the club to 5th and 6th placed finishes in Serie A between 2006 and 2016,
Gasperini was known for teams that played aggressive football, but when he first arrived in Bergamo he was presented with a challenge. It was 2016/2017 and in the previous 2 seasons Atalanta had been fighting to avoid relegation. Early games with the new man at the helm were anything but promising. Defeats in 4 out of the first 5 games saw the coach running the risk of being fired.
President Antonio Percassi, a former Atalanta player turned industrialist had taken over the club in 2010 and it was he who confirmed that Gasperini would remain in charge. In hindsight it was an inspired decision as the two men would go on to make history together, achieving Atalanta's best Serie A finish ever of 4th. Not only that, but the team did so playing an attractive style of football that would win many plaudits.
During the second year of the Gasperini era, Atalanta were less consistent and less bright than the previous campaign. Looking back, perhaps taking part in the early stages of the Europa League was something which took its toll. In spite of this 7th place was achieved along with European qualification once again.
The Current Season
At the start of the current campaign Gasperini's magic touch seemed ineffective.
Firstly, Atalanta were eliminated from the Europa League playoffs, having failed to score any goals against FC Copenhagen in two games they dominated. Things didn't go any better in the domestic league, where they managed to win just 1 out of the first 8 rounds.
The coach complained of the lack of depth in the squad, but his protestations fell on deaf ears with Percassi. It was with this background that the team would go from strength to strength.
From week 9 to week 35, they won 17 times, drawing 5 and losing 5. That run of results saw them clamber up the table from 17th to the 4th. Inter, Napoli and Sampdoria were among their victims and they even succeeded holding Juventus to a draw. Atalanta were most deadly on the road, triumphing 10 times and netting 40 goals.
With just 3 more games to be played, they are now in contention for a place in the top 4 and they also hold the best attack of the Serie A, having scored 71 goals in 35 games, incredibly 2 more than champions, Juventus.
Atalanta are even in the running for a second triumph in the Coppa Italia. Lazio await them in the final thanks to their ability to overcome the likes of Cagliari, Juventus and Fiorentina.
The Reasons behind the success
Gasperini has proved inspiring for Atalanta. He adopts an aggressive system of play, characterised by the adoption of a back 3, a strong midfield with 2 wingers, a heavy centre forward and two talented attacking midfielders. They play a physical brand of football, faster than their opponents. They are a threat when they go behind and always fight until the very end. Atalanta have scored most of their goals, 45, in the second half of games.
Credit must also be given to Giovanni Sartori's work. The former Chievo Verona sports director was one of the masterminds behind the infamous Flying Donkey miracles. He arrived in 2014 and overhauled the club's scouting system. Atalanta would recruit players from lesser leagues, such as the Swiss Super League, the Eredivisie or the Belgium First Division. Marten De Roon, Remo Freuler, Hans Hateboer and Timothy Castagne have all seen their values increase considerably since arriving in Bergamo.
Not just that. Sartori also made some risky bets, which have turned out to be extremely successful. He signed players in need of redemption such as the two geniuses Alejandro "Papu" Gomez and Josip Ilicic. Both were coming off the back of poor seasons, at Metalist and Fiorentina respectively. He also invested a massive amount of money, €26 million, the highest fee ever paid by the Goddess for a player, in Duvan Zapata. The Colombian has gone on to score 22 goals thus far, his best ever tally.
Last but not least, Atalanta have broken the mould in Italian football, relying heavily on young players coming from their youth system. Unlike most of the other Serie A teams, they are not afraid of lining up a youngster when needed. As such, the likes of Andrea Conti, Mattia Caldara and Gianluca Mancini, to name a few, have all made a name for theirselves and become protagonists both on the pitch and in the transfer market.
The Future
Atalanta represent a unique case of success in the Italian football of today. They have managed to profit from the failures of the bigger clubs, Milan above all, without over-spending. In addition they have imposed themselves on the top flight playing quality football.
Will they last?
If coach Gasperini and their biggest stars, Zapata and Ilicic in particular, stick around and aren't tempted by the call from bigger, more prestigious clubs, Atalanta are set for another great Serie A campaign. They might even leave a mark on the Champions League. In the event that they lose some of their best assets, the Percassi-Sartori combination will have to adjust and re-build. Given their past form, who is to say they won't be able to repeat the feat once again.
Click here to subscribe to our preview, report & stats service. Coverage of 50+ tournaments with daily updates before and after games!
Featured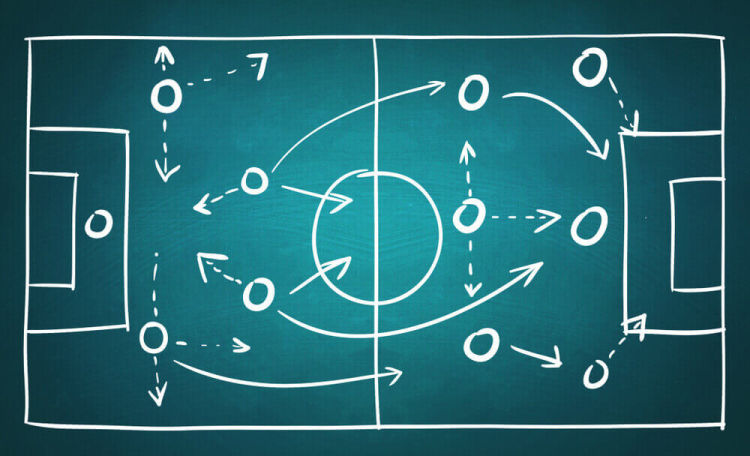 They were four points from safety when he start...
197
match previews updated