Are Lazio serious Scudetto contenders?
16.01.2020 16:32:40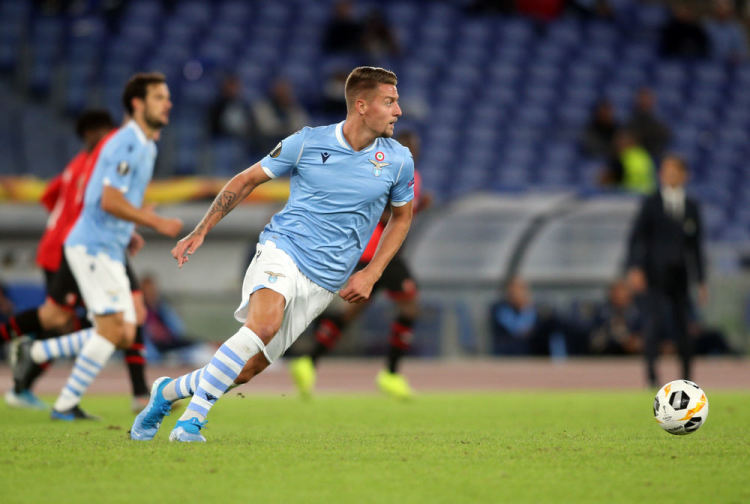 With the 2019-2020 season at the half way stage, Lazio undoubtedly stand out as the big surprise of Serie A. Not only they have beaten the winter champions Juventus twice, bringing home the Italian Super Cup, but they are also 3rd in the table, just behind the main title contenders, the Old Lady and Inter.
Could Lazio seriously play the third wheel and challenge for the Scudetto this season?
The premises of the season
After 2 5th place finishes. Lazio ended last season in 8th. That meant they were out of the European places. That said they finished up with some silverware winning their 7th Coppa Italia by beating Atalanta. With this success came qualification for the Europa League. In addition it meant that this season, whilst celebrating the 120th year since their foundation, they could approach the campaign without making significant changes.
Coach Simone Inzaghi who had been hired in 2016-2017 because "loco" Marcelo Bielsa had gone AWOL prior to the season kick-off, was confirmed in charge for the 4th year in a row. One of the few players to depart was the disappointing Milan Badelj who went back to Fiorentina. Meanwhile close to 22 million Euros, were invested on SPAL's best player, right winger Manuel Lazzari, and on the Slovakian centre-back Denis Vavro.
President Claudio Lotito resisted the temptation to sell any of the club's big stars. Offers for the likes of Ciro Immobile, Luis Alberto and Sergey Milinkovic-Savic, were batted away with the Serbian midfielder in particular in demand.
Romanian defender Stefan Radu seemed destined to leave after 11 campaigns with the Eagles, but was granted a new deal after complaints by the supporters.
A season of records
Truth be told the outlook wasn't great at the start of the campaign as Lazio lacked consistency. 3 wins in the first 8 weeks and defeats to Inter and current relegation-candidates SPAL was hardly promising. There could have been more defeats, but for a seemingly impossible last-minute draw against Atalanta which saw Lazio come back from 3 goals down to draw 3-3.
That comeback occurred in week 8 and can been seen as a turning point in Lazio's season. From week 9 onwards they have proved unstoppable. Astonishingly they managed to win the following 10 games in a row for the first time in their history. They had previously won 9 only once, back in 1998-1999 when they finished second to Milan, the season before winning their second Scudetto.
With 41 goals scored and 17 conceded, Lazio can boast the second best attack and second best defence of the division. In the previous campaign, they had only managed to score 56 goals across the campaign, some 21 less than top scoring Atalanta. Meanwhile at the other end of the pitch their defence was beaten 46 times with 6 other teams having tighter back lines than them.
Lazio have developed a killer instinct this season. They tend to win most of their games at the very end of the contest, once their opponents have run out of energy. They have scored the 49% of their goals (20) in the last half hour of play with 32% (13) coming in the last 15 minutes.
The away win over Cagliari was achieved by scoring 2 goals in injury time. This was the case after they had spent most of the match soaking up pressure and is a perfect example of the team's attitude.
The attacking duo of Joaquin Correa and Ciro Immobile is one of the most prolific in Europe at the time of writing. Immobile is the current European top scorer with 20 goals in just 18 games (1 every 74 minutes) while in his best season until now (2017-2018) he had netted 29 goals overall (1 every 93 minutes). Luis Alberto, the Spanish wizard may have scored only 3 goals, but he has already delivered 11 assists, more than any other player in the main European leagues.
There is yet more to this Lazio team. The Eagles have a very tight defence with Luiz Felipe, Francesco Acerbi and Stefan Radu almost impossible to beat. They pretty much concede no goals in the second half of games. They have been beaten only 3 times after half time which represents 17% of the goals conceded so far. 2 of those goals cost them in the previously mentioned defeat to SPAL in mid-September and 1 came about in the 4-2 win over Lecce at the beginning of November.
Dreams vs Reality
With such form, Lazio have good reason to dream big. This is even more relevant as they have a game in hand and the teams above them, Inter and Juventus are only 4 and 6 points ahead of them respectively.
That said, all that glitters is not gold. Can we really expect The Old Lady to succumb to the Eagles for a third time in the season? Furthermore Lazio have failed to beat any of the other top 5 sides, Inter, Atalanta and Roma. Also of concern is that their Europa League campaign was one to forget as they lost 4 out of 6 games. Strength in depth is not something they can count on in any Scudetto challenge.
Coach Inzaghi has essentially relied upon the same eleven players since week 1, making adjustments only when forced to by injuries and suspensions. Unsurprisingly only those 11 regulars have broken through 1,000 playing minutes this season. Marco Parolo, the most used reserve, has in contrast played only 609 minutes in 13 games.
To further illustrate this, only 5 goals and 3 assists have come from bench players. To spell it out, if anything happened to the likes of Luis Alberto, Ciro Immobile and Joaquin Correa, Lazio might find themselves in serious trouble. Felipe Caicedo is the only other option in attack. He has scored 4 goals in 529 minutes played.
Another reason for caution comes in Inzaghi's managerial record. In his previous seasons as Lazio manager, his teams have always faired better in the first half of the campaign, whilst they have experienced a drop off from the spring onwards.
Lazio: Previous season points breakdown
2016-2017 First half 37 Second half 33
2017-2018 First half 40 Second half 32
2018-2019 First half 32 Second half 27
2019-2020 First half 42 Second half ?
So, while there is undoubtedly good reason for optimism, Lazio should also be aware that a true Scudetto challenge will likely require an intervention from President Lotito in the transfer window. Failing that, The Eagles risk falling short particularly if they are struck by their traditional spring time slip up.
Click here to subscribe to our preview, report & stats service. Coverage of 50+ tournaments with daily updates before and after games.
Featured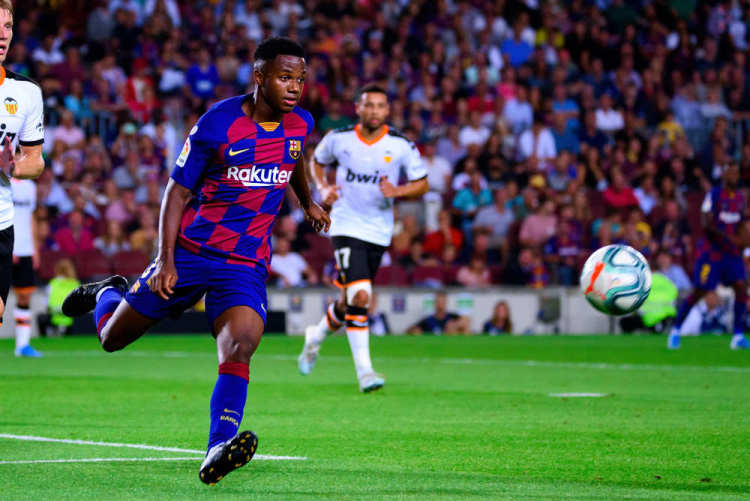 A look at seven up-and-coming teenagers From...
293
match previews updated