Simone and Filippo: Inzaghi brothers at the top of Italian football!
22.03.2020 15:50:00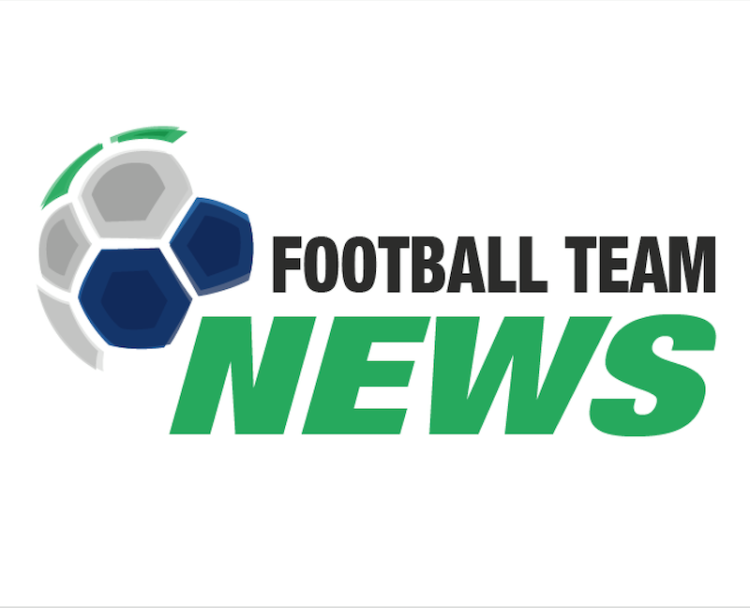 The 29th of February 2020 was a notable date from the point of view of Italian football. It was the date when Serie A started being affected by the Coronavirus with the first games being postponed.
A couple of facts that perhaps went unnoticed was that in beating Bologna, Lazio momentarily made the top of the league again for the first time in 20 years. What that meant was that whilst Simone Inzaghi was celebrating reaching the top flight summit with the Eagles, his elder brother Filippo's Benevento side were dominating Serie B. This was the first time ever that teams managed by two brothers had topped the first and second tiers in Italy.
Who are the Inzaghi brothers?
Simone Inzaghi
Now 44, Simone Inzaghi made his debut in Serie A with Piacenza in 1998-1999. He scored 15 goals in his first season in the top flight and then moved to Lazio where he became a protagonist in the Scudetto success of 1999-2000. He earned hero status amongst Lazio supporters after scoring 90 goals in 229 games, eventually hanging up his boots in 2010. He would go on to become coach in the club's youth sector.
As coach he led the Primavera side to back-to-back triumphs in the Coppa Italia in 2014 and 2015, a trophy they had not won in 35 years. His team also won the Super Cup in 2015. In that period he went very close to winning the Primavera title. Of the 88 games he was in charge, Lazio Primavera won 58, drew 12 and lost 18. They scored 236 goals, conceded 113 and won 2.11 points per game on average.
In April 2016, Inzaghi had his first taste of Serie A as he replaced Stefano Pioli, sacked following a heavy defeat in the derby against Roma.
Inzaghi led the team to 8th place, registering 4 wins and 3 defeats in his 7 games in charge. Despite his efforts the club failed to confirm him as coach for the following campaign. It was only at the end of the off season that they would offer him the job at the helm of the Eagles.
The truth of the matter was that President Claudio Lotito had originally hired "el loco" Marcelo Bielsa as coach. However in an extraordinary about turn he resigned after realising that Lotito would not sign the players he had asked for. It was with this background that Inzaghi took over.
In less than 3 years Lazio won 2 Italian Super Cups in 2017 and 2019 and a Coppa Italia in 2018-2019. They have also finished 5th on two occasions. The current season was unfolding into something of an Simone Inzaghi masterpiece. Incredibly with a squad pretty similar to the past campaign, the Eagles are fighting for the Scudetto and causing two giants of the Italian game, Juventus and Inter no end of problems. The Old Lady have lost twice to them this season by the same margin, 1 goal to 3.
In his first season in charge, Inzaghi opted primarily for a 4-3-3 or 4-3-2-1 formation. Over the passing of time this morphed into a 3-5-2 or 3-5-1-1 allowing him to field all his star players in Sergey Milinkovic-Savic, Luis Alberto, Joaquin Correa and Ciro Immobile.
With the exception of the 2018-2019 season, when players like Immobile & Milinkovic-Savic looked out-of-form for most of the campaign, Lazio have tended to play an ultra-offensive style of football. This sees them scoring at will. The stats suggest they have become more offensive too with 1.85 goals scored per game in 2015-2016 compared to 2.34 in their best season, 2017-2018. The current campaign has seen them score at 2.30 per game. Defensively the improvement has been constant, going from 1.42 goals conceded per game in 2015-2016 to 0.88 in the current campaign.
Unsurprisingly, thanks to such impressive achievements both in terms of results and the quality of football they are producing, Inzaghi's name was mentioned as a possible candidate for Juventus job after Massimo Allegri's dismissal in the summer of 2019. With his contract at Lazio expiring in June 2021, one can imagine that he will soon become an object of desire for many a big club.
2015-2016 7 games W4 D0 L3 GS13 GC10 - Final position 8th
2016-2017 38 games W21 D7 L10 GS74 GC51 - Final position 5th
2017-2018 38 games W21 D9 L8 GS89 GC49 - Final position 5th
2018-2019 38 ganes W17 D8 L13 GS56 GC46 - Final position 8th
2019-2020 26 games W19 D5 L2 GS60 GC23 - Current position 2nd
Filippo Inzaghi
That lad must have been born offside. (Sir Alex Ferguson)
A far more prolific striker than his younger brother, Filippo "SuperPippo" Inzaghi, now 46, scored 316 goals in a career spanning 694 games. He first made his name at Atalanta before playing for Juventus and eventually Milan. It was with the 'rossoneri' that he would spend the majority of his career and enjoy the most success. Further glory came in the shape of a FIFA World Cup 2006 victory with the Italian national team. Having hung up his boots in 2012, he started his coaching career for the Devils' youth.
In June 2013, he became coach of the Primavera and led them to their 9th success ever in the Viareggio Cup (World Football Tournament Coppa Carnevale) in February 2014. Milan Primavera lifted the trophy for the first time in 13 seasons. Inzaghi led the team for 33 games, winning 20, drawing 6 and losing 7, scoring 76 goals and conceding 41. His team won an average of 2 points per game.
His successful experience with the junior team led to a call up to manage the Milan senior side. The appointment came with great expectation and he made a promising start losing only 2 out of the first 13 games played. This success was to be short-lived however, Milan finishing in a lowly 10th place and failing to qualify for Europe for the second season straight. The last time this happened was at the end of the 1990s and it meant the end for Inzaghi with 1 year left on his contract.
A season out of the game followed before Filippo accepted a call from Venezia, who were then playing in Lega Pro, the third tier of Italian football. The idea was that he would rebuild a tarnished reputation and so it played out with a triumph in the Lega Pro and the Coppa Italia Lega Pro. The following season Venezia went very close to a long awaited return to Serie A, but were eventually eliminated in the promotion playoff semifinals.
Filippo would return to Serie A in charge of Bologna but again he would fall short of the mark in the top flight. Just 2 wins in 21 games suggested that the club would be relegated. A 0-4 defeat to Frosinone at the beginning of the new year in 2019 cost him his job.
Another drop down the leagues was required in order to re-establish himself as a reputable coach. A new job came in the shape of a 1-year contract with Benevento and Filippo hit the ground running. By week 7 his team were top of the division, slipping from the summit in week 9 before dominating Serie B. By the time the league was suspended due to the Coronavirus outbreak, Benevento were an incredible 20 points ahead of second-placed Crotone. Serie A it seems is just around the corner.
Unlike his brother Simone, Filippo Inzaghi has a more pragmatic approach to the game. His team is built around a defensive 4-4-2 formation, whereas in the past he has gone 3-5-2, 4-3-3 and 4-3-2-1. His sides tend to score a lot less than Lazio: Milan and Venezia in their best campaigns scored 1.47 goals per game, while Bologna only managed 0.76. Benevento, despite having taken Serie B by storm, are only averaging 1.60 goals per game.
Defensively Bologna was a disaster, his team conceding 1.61 goals per game. Milan was also forgettable, the Devils conceding 1.31 goals per game. Elsewhere Filippo has built a reputation for solid defending. Venezia conceded 0.76 and 1 goals per game over respective seasons, whilst Benevento have let in an average of just 0.46.
One way or another it looks as though Filippo will once again coach in Serie A. Whether it will be at Benevento, or a more prestigious club remains to be seen. The question is will he learn from the mistakes he has made in previous top flight campaigns, or is he destined to be the lesser Inzaghi brother when it comes to coaching?
Milan (2014-2015) 38 games W13 D13 L12 GS56 GC50 - Final position 10th
Venezia (2016-2017) 38 games W23 D11 L4 GS56 GC29 - Final position 1st Lega Pro
Venezia (2017-2018) 42+3 games W17+1 D16+1 L9+1 GS56+4 GC42+2 - Final position 5th Serie B
Bologna (2018-2019) 21 games W2 D8 L11 GS16 GC34 - Sacked
Benevento (2019-2020) 28 games W21 D6 L1 GS45 GC13 - Current position 1st Serie B
Click here to subscribe to our preview, report & stats service. Coverage of 50+ tournaments with daily updates before and after games.
Featured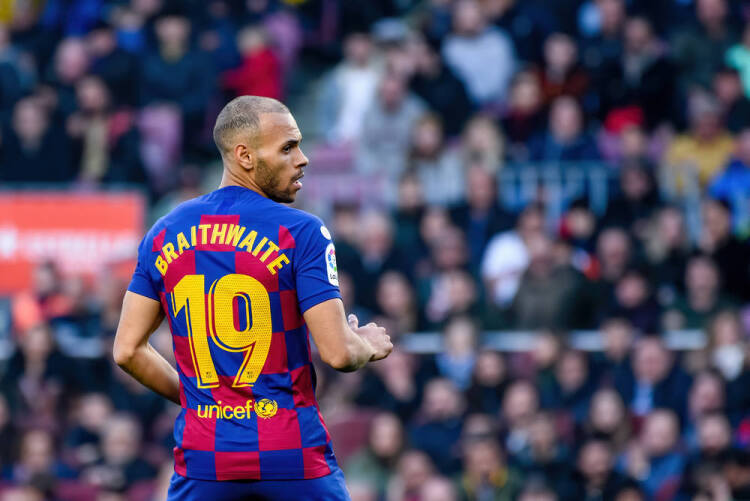 It wasn't the busiest January transfer window o...
153
match previews updated