Napoli vs Juventus: more than just a fight for the Scudetto
27.02.2018 15:46:20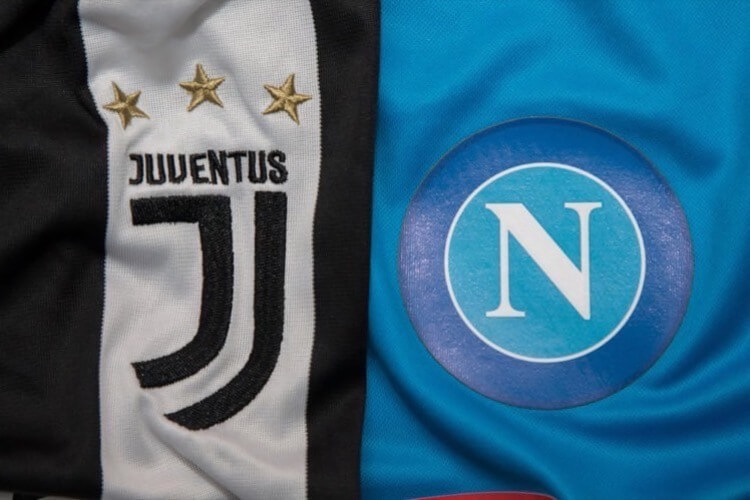 With just a third of the Serie A season left to play, it has become clear that the Scudetto will be a tight affair between Napoli and Juventus. Inter and Roma looked like they would challenge, but have since fallen away.
History
The rivalry between the Old Lady and the Azzurri has its roots in a time before football. A time when Southern Italy, the Kingdom of the Two Sicilies, was invaded, plundered and pillaged by Piedmontese troops. It was subsequently annexed to the rest of the country during the unification of Italy.
Neopolitans would argue that they continue to see southern riches going north in the form of football transfers. The likes of Dino Zoff, Jose Altafini, Ciro Ferrara and Gonzalo Higuain are just some of the big names to have left Naples to join the Bianconeri.
Juventus on Top
Napoli and Juventus returned to the top flight in tandem in 2007. Since then they have regularly crossed swords in the fight for the Scudetto, the Coppa Italia and even the Italian Super Cup. Juventus have prevailed for the most part causing immense frustration for Napoli fans. Perhaps this time the Azzurri will be the team celebrating come the end of the season. Indeed they are looking to win a third Scudetto and their first since 1990 which came at the end of the Maradona era.
Juventus have enjoyed undisputed supremacy in Italian football over the last 6 seasons, but seemed to have lost a large part of their defensive strength following Bonucci's departure for Milan. Not only that, over the summer they invested considerable amounts in the likes of Douglas Costa and Bernardeschi in order to increase their offensive power, whilst no major signings were made to reinforce the back line.
This Season
The initial weeks seemed to confirm that Juventus were a completely different team. They were scoring more goals, but until mid-November they also displayed unusual defensive fragility. This weakness cost them two points against Atalanta and resulted in heavy defeats to Lazio and Sampdoria.
Napoli had been contenders in the two previous seasons and made very few changes in the summer. This faith in the players was rewarded by them taking the lead in Serie A in week 6, a position they have held for almost the entire time since.
In the initial weeks we saw a familiar Napoli, capable of scoring tons of goals whilst conceding senselessly. However, with the passing of time, they started to adopt a more clinical attitude, something which saw them become the strongest defence in Serie A. As things stand, they have conceded just 15 goals, a big difference compared to previous campaigns.
All of this bodes well for the southerners as these days defensive ability is key to winning the Scudetto. This is just as well given that Napoli can no longer boast the best attack in the league. A serious injury occurred to Milik, who represented a reliable alternative to Sarri's regular forwards. Added to this Mertens, Insigne and Callejon could be said to be inconsistent.
Juventus meanwhile have managed to solve their defensive problems, conceding only once in 12 games, and currently able to count on a defence every bit as good as Napoli's.
That is probably where the similarities end. Starting with the men at the helm, each team has a very different head coach.
The Head Coaches
Maurizio Sarri has never played the game at professional level. As a coach, he arrived in Serie A well into his 50s, after a long career spent climbing up the ladder of Italian football. He started at amateur level and ever since has maintained a very rigid approach to the game: from a tactical point of view, he went with a 4-3-1-2 formation in his early days at Napoli, before progressing to a 4-3-3 system which he never changes, no matter what. Moreover, he also tends to focus on a limited number of players, not relying on the depth of his squad.
On the other hand the now 50 year old Massimo Allegri enjoyed 7 years as a player in Serie A. He began his coaching career in Serie C2. Having reached the top flight at Cagliari, he used to opt for a rigid 4-3-1-2 formation but with Juventus, he has displayed a more flexible tactical approach, adapting his team to the needs of the game. He adopts all kind of systems whether it be 3-5-2, 4-3-3, 4-2-3-1, 4-3-1-2 and even 4-4-2. Moreover, he always relies on his squad as a whole, rotating players in and out.
Flexibility could end up making the difference between the two sides come the end of the season.
Styles of Play
In fact, while Napoli always play in the same way, to the point of becoming quite predictable at times, Juventus are like a chameleon, capable of changing their colours numerous times in a single game. Napoli's rhythm seems to be frenzied on occasion, whilst Juventus are more calm and collected, perhaps knowing that, having so many offensive options, they will always find their way through to the opposition goal.
Looking at the statistics, Napoli shoot more (363/309) and lead more attacks (815/733) than Juventus. They also hold the ball 32'58'' per game, almost two minutes more than the Old Lady (30' 56'').
Napoli have managed to beat Juventus twice during coach Sarri's reign, but both home successes, a 2-1 win in the league and a 3-2 in Coppa Italia were not key games. The fact is that Allegri's side won all the games that really mattered.
The Finish Line
The clash between the two teams, to be played in week 34 on April, 22, in Turin, could very well be decisive for the Scudetto.
Who will prevail? Will it be tried and tested Juventus with players accustomed to playing under pressure time and time again, or will it be the pretenders Napoli, potentially presented with the chance of a lifetime to win the title.
At the time of writing, a further twist in this most enthralling of title races saw Juventus' match against Atalanta postponed, whilst Napoli thumped Cagliari 0-5 away to take a 4 point lead.
Click here to subscribe to our preview, report & stats service. Coverage of 50+ tournaments with daily updates before and after games!

Featured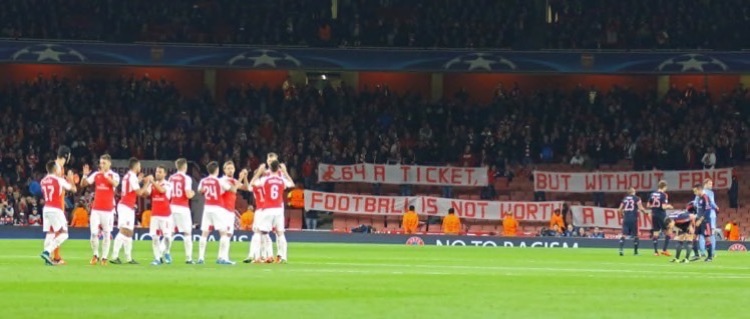 Have you ever watched a midday fixture from Arsena...