Hush! The English Premier League's growing noise problem
23.02.2018 11:33:35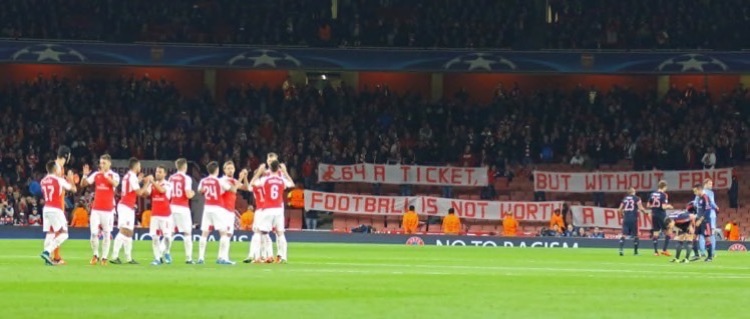 Have you ever watched a midday fixture from Arsenal's Emirates Stadium and wondered what was lacking? Atmosphere!
The English Premier League is the richest in the world. It's marketed as having the best players and competitive matches. All playing to packed stadiums with noisy atmospheres.
Yet, the reality can be different. Overall, the atmosphere generated in Premier League stadiums is acknowledged to be declining.
This is potentially bad news for the Premier League brand. Are ticket prices too exclusive and driving away noisy fans? Is there scope for reintroducing standing areas where they traditionally congregated?
The Golden Years
Prior to the Premier League and all-seater stadiums, English top-flight football was of course perfect. The atmospheres generated at Liverpool's Kop, Manchester United's Stretford End, Arsenal's North Bank and Newcastle's Gallowgate, among others, were sights, sounds (and smells) to behold.
The only drawback was noise being linked with alcohol and violence. Predominately young low-income males generated the noise, but they often created violent scenes as well that shamed English football.
Ageing stadiums and poor crowd management led to the Hillsborough disaster in 1989 with 96 killed. The age of the atmospheric, packed and swaying terrace was over. English football was about to be sanitised.
Chasing revenue
All-seater stadiums came along at the same time as the Premier League. Suddenly football was big business and revenues needed maximised. Ticket prices went up and football was marketed to a more affluent audience.
Clubs took fan loyalty for granted as they chased richer and family-orientated customers. The newer fans have every right to be there, but the overwhelming evidence is they don't bring much to the atmosphere.
Noise is generated, but it tends to be reactive. Crowds at Chelsea's Stamford Bridge and Manchester City's Etihad Stadium won't be chanting and bouncing about 20 minutes before kick-off. Instead, they'll be inside spending more money.
Does noise affect performance and results?
Do teams really receive a lift and try harder in a loud stadium? It only seems natural that they would. Is a successful team the result of a noisy support?
Arsenal and West Ham play in huge and sometimes soulless stadiums. The relative lack of noise doesn't appear to affect Arsenal's imperious home record at the Emirates Stadium. Yet, West Ham's recent move to the London Stadium, and the lack of atmosphere, is flagged as a main reason for their recent poor form.
Similarly, Manchester City's crowd is often quiet despite their team taking apart every team put in front of them. In contrast, Crystal Palace's Ultras create a din despite their troubles at the foot of the table.
It seems noise is just another variable in the complex mix that determines a team's level of performance.
The Bundesliga experience
If you want atmosphere, look no further than a Bundesliga highlights package. Every stadium seems to be packed to capacity and bouncing along from start to finish, regardless of what's happening on the pitch.
In Germany, tickets for club members are cheap in comparison to the Premier League. Bundesliga stadiums also have plenty of terracing, or safe standing as it's now called. The link between pricing, standing and atmosphere seems clear enough.
However, many English fans are naturally wary about the stage-managed aspects of the 'atmosphere'. Drums and loudhailers still cause cringes among English supporters. Being orchestrated into creating an atmosphere is currently not the English way.
Can you have it all?
For the fans, Premier League football is partly about the experience justifying the high ticket price. If they aren't happy with the surroundings, including the atmosphere, they won't come.
It's possible to have a comfortable, clean and safe stadium with an excellent view and good catering. However, apart from moments of high drama, a noisy and heated atmosphere is not guaranteed.
Having the whole package is difficult to achieve, but shouldn't the Premier League and its clubs be aiming for it? The Bundesliga seems to have cracked it, so why can't the Premier League?
Old versus New
New all-seater stadiums are often depicted as soulless breeze block monuments to health and safety regulations. Yet, Stoke's bet365 Stadium and Leicester's King Power Stadium do generate great noises.
In contrast, other modern venues like the West Ham's London Stadium and the Arsenal's Emirates Stadium are simply too big and open to provide a constant 'buzz'. They provide great facilities, but they somehow lack the affection and belonging engendered by Upton Park and Highbury.
Redeveloping old stadiums seems to work. Few would argue that Anfield and St James' Park are quiet venues. Despite the transformations of their terraces to vast all-seater stands, these venues have retained a good portion of their former atmosphere.
Standing and making noise
Following the Hillsborough Stadium disaster all-seater stadiums were required by the mid 1990s. This was a bold move to prevent such a tragedy happening again.
However, forcing fans to sit immediately subdued the atmosphere at football grounds. Of course, fans still stood up and chanted, but at the risk of being ejected.
A return to standing could be an answer to declining noise, but there are significant hurdles to overcome.
Safety first
It's easy to look towards the atmosphere in the Bundesliga and decide that's what's needed in the Premier League. However, the Bundesliga didn't have to deal with the legacy of a crowd disaster like Hillsborough.
Many still feel that crowd safety is paramount. If that means all-seater stadiums and less noise, then it's a price worth paying.
The Premier League is talking about safe standing, although the impression is they would rather maintain the status quo until they are pushed into making a change. That change may come about through fans not bothering to attend 'quiet' stadiums.
Does anybody care?
The English Premier League draws in billions in TV rights alone. Average players become millionaires after one or two seasons. Everybody seems happy at the moment as the money continues to roll in - apart from the fans who want to stand and make noise.
Sophisticated and dazzling media coverage can continue to mask declining noise, but for how long? There must be a compromise to reach. Crowd noise is an important part of the game. Big time football requires big noise.
Click here to subscribe to our preview, report & stats service. Coverage of 50+ tournaments with daily updates before and after games!
Featured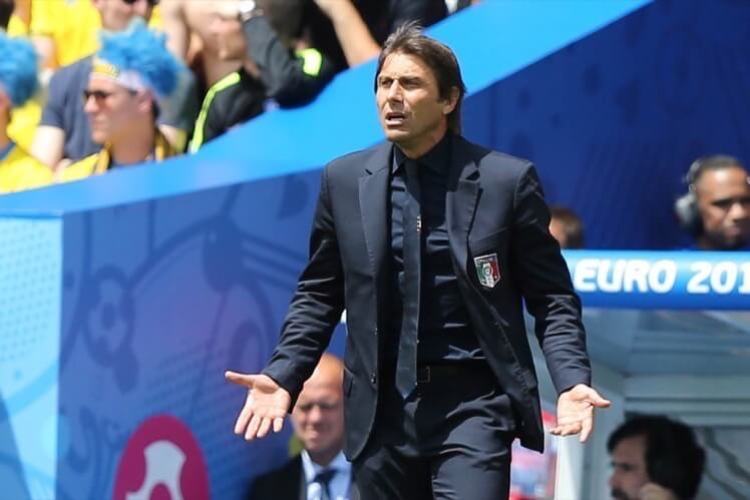 The old saying goes, Italians are a people of sain...
201
match previews updated