No World Cup and No manager. Italy in turmoil
20.02.2018 16:59:19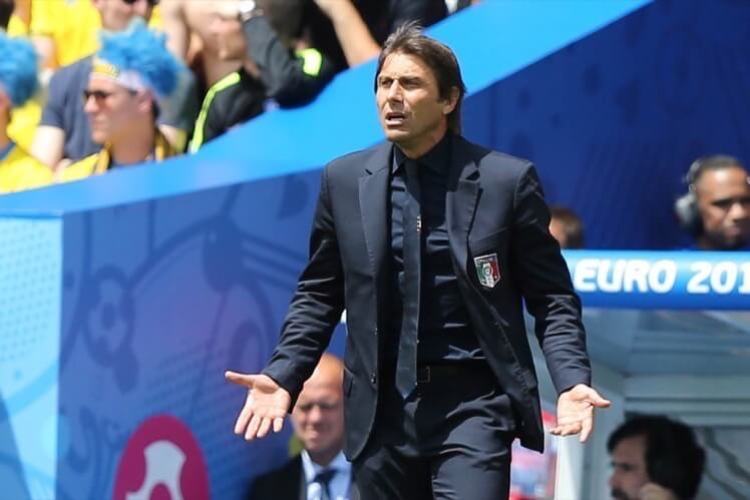 The old saying goes, Italians are a people of saints, poets and sailors. Some might add that all Italians are managers of the national football team. The fact is that any worthwhile Azzuri supporter has dreamed at least once in their life of taking charge of the nation's best. Each has their own opinion on the way Italy ought to play or which players should, or shouldn't make the team.
After the disastrous Russia 2018 playoff, which saw Italy unexpectedly lose to Sweden, the job as Italian manager was left vacant. Coach Giampiero Ventura's contribution was a key part of the failed qualifying campaign. He was initially given the opportunity to resign. However, having refused to fall on his sword, he was unceremoniously fired. The fact that Ventura waited to be sacked, a move which meant he had to be paid off, did even more damage to his already tarnished reputation.
These dramatic events took place in November 2017. Here we are in February 2018 and still no replacement has been signed by the FIGC, the organization that manages the national team. It should be said that this wasn't for a want of trying. Indeed a prestigious signing was deemed a necessity for President Carlo Tavecchio, and his supporters in order to save not only their reputations, but also their jobs in the wake of the inglorious Russia campaign.
Carlo Ancelotti, recently sacked as coach of Bayern Munich, seemed to represent the perfect fit for the National team. His outstanding CV speaks for itself: over the course of his career, he has not only won the league in 4 different countries, but he can also boast highly impressive point per game averages (from 1.76 when he was at Parma to 2.36 at Real Madrid). It was with this background that he was asked to fill the vacant position. His response was a refusal, the reason given that he would rather work full time for a club than take up the somewhat part time role of national coach
The following weeks saw the end of Tavecchio's reign. He was forced to quit the FIGC, but once again the concept of a suitable replacement proved to be a major stumbling point. With the Federazione (players, managers, clubs and referees) unable to agree on a substitute, CONI, the body overseeing Italian Sport had to step in. The result was that Roberto Fabbricini, the appointed commissioner, chose Gigi Di Biagio as caretaker manager for the Azzurri.
Di Biagio is the manager of the U21 National team, a role he has occupied since 2013. The former Roma and Inter midfielder was asked to manage the full national team, overseeing the friendlies to be played in March against England and Argentina. After these games a decision will be made on a replacement.
In the meantime, the hunt goes on.
Whoever dares to take over will assume an onerous task. The defeat to Sweden represents far more than a momentary setback. Italy will not take part in a World Cup for the first time in 60 years. The new coach will have to collectively pick up the team, the players and the nation after a knockout which has affected everyone.
History is not on the side of the Azzurri either. The aftermath of a previous qualification failure (1958) saw Italy fail to make the grade for 10 years before returning to challenge the top teams in the world. Indeed they went from disappointment via a controversial defeat to Chile in 1962, to disappointment again in the North Korean humiliation of 1966. It was only in 1968 that they returned to winning ways in the European Championships.
Similar to then, the new manager will have to deal with a crisis which is not only technical but also generational. New talent is on the short side, both in defence and attack. The few players who do have potential are being offered very little chance to play in a Serie A packed with foreign players. Unsurprisingly, these promising players have started to look elsewhere for game time in other major leagues. This would have been unthinkable in years gone by, but is now the reality which the new coach of the national team will have to come to terms with.
A closer look at the players who were called up against the Swedes reveals that Buffon, Barzagli and De Rossi were present in the winning team of Germany 2006. The argument now is that fresher talent should have replaced them long ago.
It is suggested that Ancelotti turned the job down, reluctant to associate himself with an FIGC administration that was deemed to be unfit for purpose. Now that things have changed on that front, a rethink is not to be excluded. Elsewhere there are other names in the picture.
Antonio Conte tops the list, particularly given concerns about his future at Chelsea. His points per game average is not as impressive as Ancellotti's, (he reached his peak at Juventus with 2.28), however his re-appointment as national coach would certainly please supporters who loved the raw emotion that he brought to the job between 2014 and 2016. Indeed he left the role in tears, promising that he would be back some day to finish the job he had begun.
Roberto Mancini, currently at Zenit, in Russia, is another candidate for the job. He has always made it perfectly clear that he dreams of leading the Italian national team and this might be the right time. That said, there are those who question his talent as a manager. His Serie A success with Inter came during the Calciopoli scandal and thus the feeling is that his team were given free reign to dominate the title race. His statistics back up this theory with just a 2.12 points per game average with Inter and only 1.97 with Manchester City.
Another name in the mix is Claudio Ranieri, now at Nantes. Even before his incredible triumph with Leicester, he was always well-respected by Italian supporters. Far from being a star like the names above, at 66, he is the oldest and most experienced in the list. He has always tended to have a positive impact wherever he has gone and can count dedication and work ethic amongst his main attributes. He has achieved good results with poor squads at Cagliari, Napoli, Valencia, Roma and even Juventus, who were just back from the shame of the Serie B. Truth be told, his point per game average is less appealing as he goes from a poor 0.25 with the Greek national team to 2.06, his best result, with AS Monaco.
Numbers don't always tell the full story though, if we consider that Ventura lost just 3 out of the 16 games he was in charge of Italy. A debut friendly with France can be over-looked. Defeats away to Spain and Sweden were crucial and would be his eventual undoing.
The late Enzo Bearzot's side didn't have stats on its side either. A 1.65 points per game average as the Italian manager from 1977 to 1986 was hardly impressive and yet he led the Azzurri to 1982 World Cup glory, having managed 4th in 1978 in Argentina.
Francesco Guidolin is a contender if he can keep his cool. Gian Piero Gasperini is doing wonders with an Atalanta team filled with youngsters, whilst Massimo Allegri, could be considered as an even better alternative should he decide to quit Juventus.
One doubt remains. If Di Biagio manages to lead the Azzurri to back-to-back wins over England and Argentina in March, should he not be considered as well? He is not as high profile a choice, but his work with the Italian youth set up could be just the background knowledge required for the national team to reset and start again from a blank canvas.
Click here to subscribe to our preview, report & stats service. Coverage of 50+ tournaments with daily updates before and after games!

Featured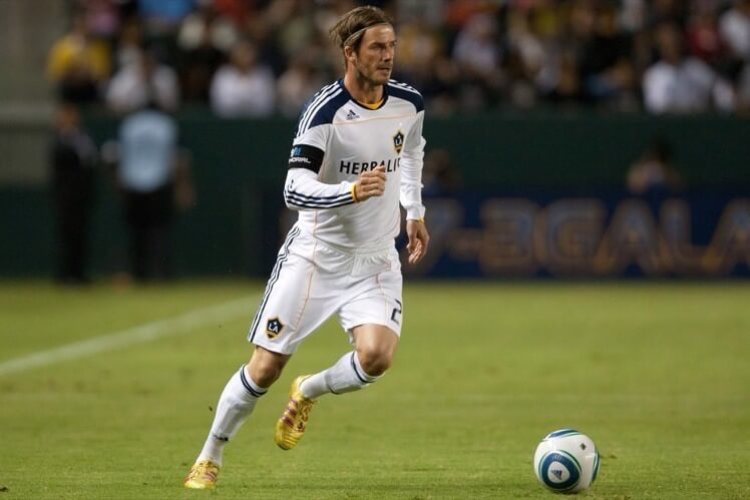 In 2007 David Beckham made the bold decision to sw...
64
match previews updated