Italy - Lost on the road to Russia
24.11.2017 10:02:45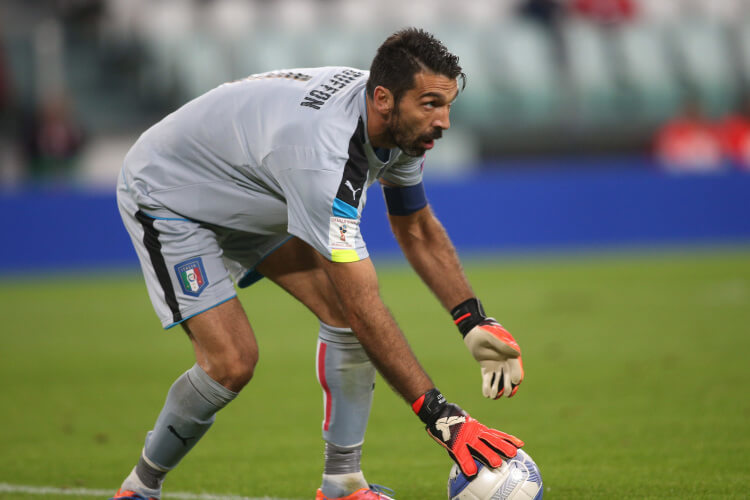 The Azzurri are out! After almost 60 years of continual appearances at World Cups, Italy failed to overcome Sweden in their qualification play-off for Russia 2018. Milan's San Siro stadium was stunned, but not surprised. Italy had huffed and puffed over both legs of the play-off and only fleetingly looked like defeating their pragmatic opponents.
It was a sorry finish to the campaign for the Azzurri and some of their veteran stars.
The immediate aftermath saw international retirements for Gianluigi Buffon, Danielle De Rossi and Andrea Barzagli. Giorgio Chiellini is expected to follow them. Their head coach, Giampiero Ventura, reluctantly shouldered the blame and departed too. Italian FA president, Carlo Tevecchio, soon departed as well.
Let the blame game begin.
Countdown to disaster
July 2016 saw Ventura replace Antonio Conte as head coach. Conte had followed the money after Euro 2016 and headed to Chelsea. Ventura was a conservative choice and unlikely to upset the hierarchy in the Italian FA. However, Italy needed a big personality to handle the big egos in and around the Italian team. He was never a popular choice with the fans or players. His first game in charge proved disappointing as France won 3-1 in Bari.
Italy and Spain were paired in Group G and although tough opponents, Spain were not thought to be the force they once were. Spain had failed at Euro 2016 and the World Cup in 2014. In contrast, Italy were unlucky not to make a big impression in Euro 2016 and looked strong under Conte's direction.
Italy began well enough with a 3-1 win in Israel and then drew at home with Spain. However, a narrow win over Macedonia raised doubts. Solid wins by the Azzurri against group minnows Liechtenstein and Albania saw them dispatch inferior opposition without problem. Unfortunately, the doubts raised earlier in the campaign were confirmed in a resounding 3-0 defeat in Spain.
Italy's fragile confidence was shaken as they limped to 1-0 wins over Israel and Albania, but were held to a 1-1 draw by Macedonia in Torino. The play-offs loomed, but surely the Azzurri would come good?
Play-off analysis
Italy's opponents, Sweden, had pipped the Netherlands for a play-off spot as they finished behind France. Their form had been patchy with three defeats, although they were the top scorers in Group A. Sweden were a strong and organised team, but surely they couldn't match the quality of Italy over two legs?
During the campaign Italy had switched from their tried and tested back three to a back four. Suddenly, for the play-offs, Italy were back to their usual 3-5-2. A clean sheet in the first leg in Sweden and the job would be done? Not quite. A keenly fought contest saw the Swedes nick a goal near the end and head to Milan with something to protect.
Needing a win, Ventura persisted with 3-5-2 in the return leg. The Azzurri dominated the game but lacked a cutting edge. In form Lorenzo Insigne was overlooked again. The Swedes held out for a goalless draw. They were through and Italy were out.
Ventura's tenure seemed typified by an exchange with his veteran midfielder Daniele De Rossi. Late in the return leg and needing a goal, Italy's veteran defensive midfielder was told to warm up. De Rossi pointed out that Italy should throw on a forward rather than a player to break up opposition attacks. It's hard to deny De Rossi's thinking.
Where now?
Italy failing to make Russia 2018 is big news. They've won the World Cup four times and are regarded as tournament royalty. So, what next for the Italians? The game in Italy is a cutthroat business riven with big egos and self-interest. When it comes to short-term success and club versus country, clubs hold the upper hand.
There will be much debate on following the German route to success. This involves heavy investment in regional coaching centres and youth football. There also has to be an understanding that everything is for the ultimate benefit of the national team. Does this sound like Italy?
Yet, amid the recriminations there are grounds for optimism. Italian football is more attack-minded and easier on the eye than in days gone by and young Italian players are breaking through into the top teams.
The next generation
Being positive, Italy have a chance to start again and ditch the baggage of the past. This should begin with a coach who possesses a clear vision and a big enough personality to get the players to buy into it. There are enough of them hovering around. Carlo Ancelotti has been installed as favourite after his abrupt exit from Bayern Munich. Other big names include Massimiliano Allegri and Roberto Mancini. Antonio Conte may yet be lured back from Chelsea if given the call.
Young Italian players are breaking through and well on the way to establishing themselves on the international stage. Goalkeeper Gianluigi Donnarumma is a regular for AC Milan and already has four Italy caps at the tender age of 18. Another prospect is Fiorentina's exciting winger Federico Chiesa. Italy also boast a set of players under 25 who are established at the top level and should form the basis of a strong Italian team. They are crying out for a charismatic coach to mould and motivate them.
They will be missed
Like their brilliant blue shirts, the Italians bring colour to a World Cup and they will be missed. Italy are all about slow starts, controversy, tactics, strong defence and then brilliant stylish performances that light up the show. They will be back, but how they lost their way on the road to Russia 2018 must not be forgotten or swept under the carpet.
Featured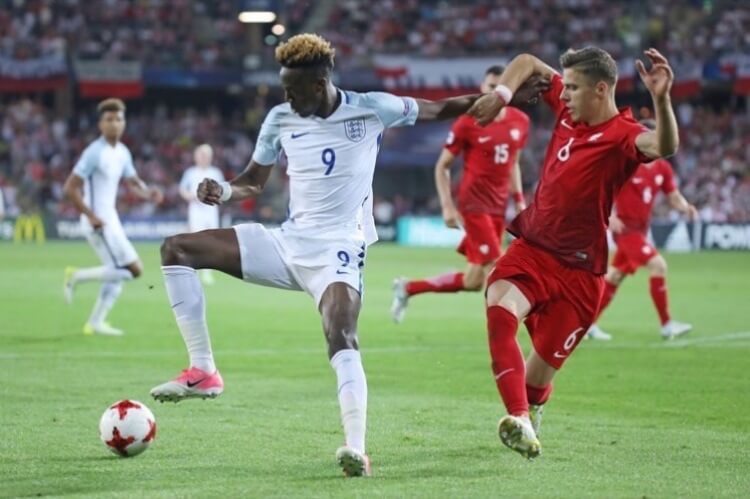 England's recent goalless draws with the the world...
266
match previews updated