World Cup - Group B Analysis
02.06.2018 07:17:20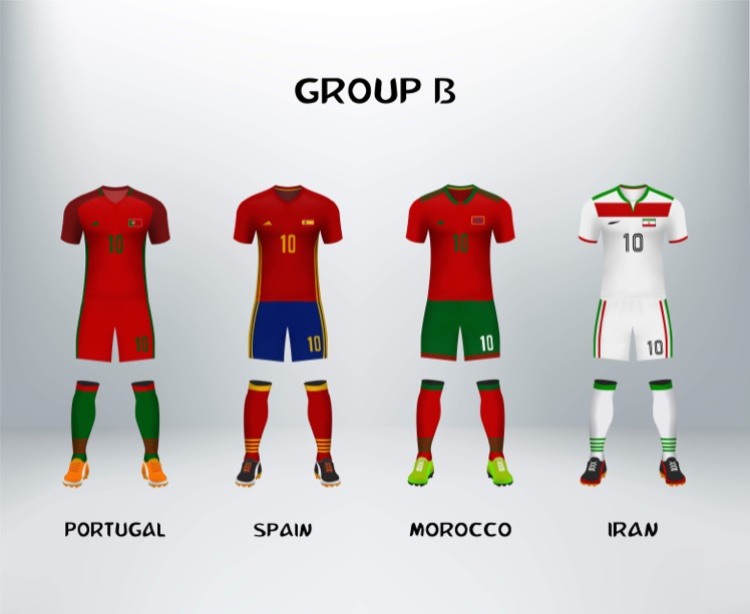 We look at the teams who make up World Cup Group B.
PORTUGAL
Strengths: With 81 goals in 149 games, at an average of 0.54 goals per match, Cristiano Ronaldo still represents an invaluable asset and is fundamental to the team. He is without question capable of making the difference for Portugal.
Weaknesses: Concentration issues which in the past have prevented them from killing matches off.
Crowned European Champions in 2016, Portugal made it to Russia thanks to 9 straight wins. This impressive run followed a shock defeat to Switzerland and gave them the lead in Group B in the very last round, on a goal difference.
Portugal finished third on their debut in the Confederation Cup in 2017, thanks to wins over Russia, the competition hosts, New Zealand and Mexico, while losing just once in the semifinals through a penalty shootout to Chile.
Since the end of the World Cup qualifiers, they have played 5 games, 3 of them in 2018, with mixed results. They beat Saudi Arabia and Egypt and drew against the USA and Tunisia, whilst losing heavily to the Netherlands by 3 goals to 0.
With the exception of a third place in 1966 and a 4th spot in 2006, Portugal have always been relatively disappointing in World Cup campaigns. In 2014, they were eliminated in the very first round.
This time around, coach Fernando Santos has opted for an experienced squad, especially at the back and in the middle of the park. He has injected some fresh blood up-front. Bernardo Silva, from Manchester City, Gonçalo Guedes, from Valencia, and Bruno Fernandes, from Sporting CP have the potential to become the new stars of the team.
Portugal rely excessively on the magic of Ronaldo and this is one of the reasons why they tend to have problems whenever he is absent. The scoring alternatives are quite poor, especially considering that André Silva comes off a disappointing season at Milan.
Target: Qualification to the last 16 should be within reach, considering that Morocco and Iran are inferior. A place in the quarterfinals would be considered a success.
SPAIN
Strengths: Experience at the back and in the midfield, as well as an abundance of talented players all over the pitch.
Weaknesses: The 3 strikers in the squad, Iago Aspas, Rodrigo and Diego Costa, have scored just 13 goals for Spain combined. Alvaro Morata who was left out of the squad has racked up just as many goals in fewer games.
After the inglorious end of the Vicente Del Bosque era in the wake of back-to-back eliminations from the 2014 World Cup in the Group stages and from the 2016 European Championship in the Round of 16, Spain have once again become an invincible Armada.
With coach Julen Lopetegui in charge, they have not lost any games to date. Since his arrival at the end of July 2016, they have played 18 fixtures, winning 13 times and drawing 5.
Their route to Russia was a straightforward one as they won 9 out of their 10 qualifying games, drawing once, 1-1 to Italy on the road. Qualifying games against the likes of Macedonia, Israel, Albania and Lichtenstein saw them score 36 goals, conceding only 3.
Since sealing their qualification to the World Cup, they have played 4 friendlies: they destroyed Costa Rica (5-0) and, surprisingly, Argentina (6-1) at home, whilst drawing away to Russia (3-3) and Germany (1-1).
Solid at the back with Gerard Pique and Sergio Ramos, who often start offensive moves, Spain can count on one of the strongest midfields around, with the likes of Isco, Koke, Thiago and Busquets supporting the veteran Andres Iniesta.
Unlike his predecessor, Lopetegui relies less on continuous ball control, the famous tiki-taka, and prefers vertical play where the flair and creativity of his players, Isco and David Silva are expected to produce scoring chances.
Target: Reaching the semifinals should be considered the minimum requirement for Spain
MOROCCO
Strengths: Morocco boast a tight defence and some very creative players in midfield.
Weaknesses: Their forwards are inexperienced at this level and far from prolific. The likes of Khalid Boutaïb, Aziz Bouhaddouz and Ayoub El Kaabi have been capped 30 times between them and have scored only 9 goals.
The first African national team to reach the last 16 in a World Cup, back in 1986, Morocco have at last managed to return to international football's greatest competition after a 20-year-long absence.
Coach Hervé Renard, the architect of this success, has been in charge of the team since March 2016 with Morocco already having passed the first World Cup qualifying round, winning 2-1 on aggregate against Equatorial Guinea.
With the Frenchman at the helm, they eventually obtained their ticket for Russia through the Group stage, courtesy of 3 wins, 3 draws and no defeats against the likes of Ivory Coast, Mali and Gabon. Overall they scored 11 goals and conceded none.
Their experience in the African Cup of Nations 2017 was a positive one as they reached the quarterfinals, where they eventually lost 1-0 to a superior Egypt. On the other hand, they started the African Cup of Nations 2019 qualifiers off on the wrong foot, as they lost 1-0 away to Cameroon.
Renard has adopted several formations since his arrival. However, in 4 out of the 5 defeats picked up during his reign, Morocco played with a back 3. Since their loss to Cameroon in June 2017, he took the decision to stick with back 4.
This not only led them to 6 wins and 2 draws but also to just 2 goals conceded, one to South Korea and one to Serbia against two prestigious opponents whom they managed to beat on the road.
At 26.9 years, the Morocco squad are relatively young. They seem to be particularly solid in defence, where captain Mehdi Benatia, who had an extraordinary season with Juventus, is the undisputed leader. Added to this, quality abounds in the middle of the park. The attack meanwhile is inexperienced.
Given this, Renard could opt for a lineup crammed with attacking midfielders, especially as he can count on the presence of Amine Harit and Hakim Ziyech, the two stars who made their names at Schalke 04 and Ajax respectively.
Target: A third place finish in the Group B would be more than honourable for the Atlas Lions, but they might be secretly hoping for qualification to the last 16 at Portugal's expense.
IRAN
Strengths: Youth, a tight defence, ingenuity and the fact that Iranian football has been growing exponentially since the Carlos Queiroz reign began.
Weaknesses: Since the World Cup in 2014, they have faced only 3 teams better placed in the FIFA World rankings, Chile, Sweden and Tunisia. They were defeated twice in those games.
A relatively young federation, they played their first official match in 1941. Iran dominated Asian football during the 1960s and 70s, winning 3 Asian Cups in a row. That said they have never been as successful in the World Cup. In fact, this is just the 5th time they have made it to the competition, the 4th in the last 20 years, but they have yet to make it past the first round.
They achieved qualification through 2 Group stages: after easily eliminating Turkmenistan, Oman, India and Guam, they won 6 games and drew 2, scoring 26 times and conceding twice. They eventually overcame South Korea, China, Syria, Uzbekistan and Qatar, with 6 wins and 4 draws, 10 goals scored and 2 conceded.
The Portuguese Carlos Queiroz, former Portugal and Real Madrid manage, not to mention Manchester United assistant coach, is the man who led Tim Mellì (the Iranian national team) to Russia. He was first given the reins of the team in April 2011 and, since then, he has proven to be remarkably successful.
With Queiroz at the helm, Iran have played 77 games picking up an average of 2.09 points per match. However preparation for the World Cup hasn't been ideal. Whilst they have beaten Sierra Leone, Algeria and Uzbekistan, they have lost to more competitive sides like Tunisia (1-0) and Turkey (2-1).
Unlike the previous World Cup, when most of the players plied their trade in the Persian league, or another Asian championship, this time around the Iranian squad can boast players who play in Europe.
Creative winger Alireza Jahanbakhsh is one. He plays for AZ in the Netherlands, whilst centre-forward Sardar Azmoun, who impressed at Rubin Kazan in Russia, has drawn plenty of attention from bigger European sides.
Iran tend to be very tight at the back, as the few goals conceded prove. Whilst they can count on several alternatives in midfield and attack, they do not score many goals. Overall they seem to be too fragile to succeed against the European teams in their group.
Target: A place in the top 2 of Group B would be a miracle. It seems more likely that they will be battling to avoid finishing last.
Click here to subscribe to our preview, report & stats service. Coverage of 50+ tournaments with daily updates before and after games!

Featured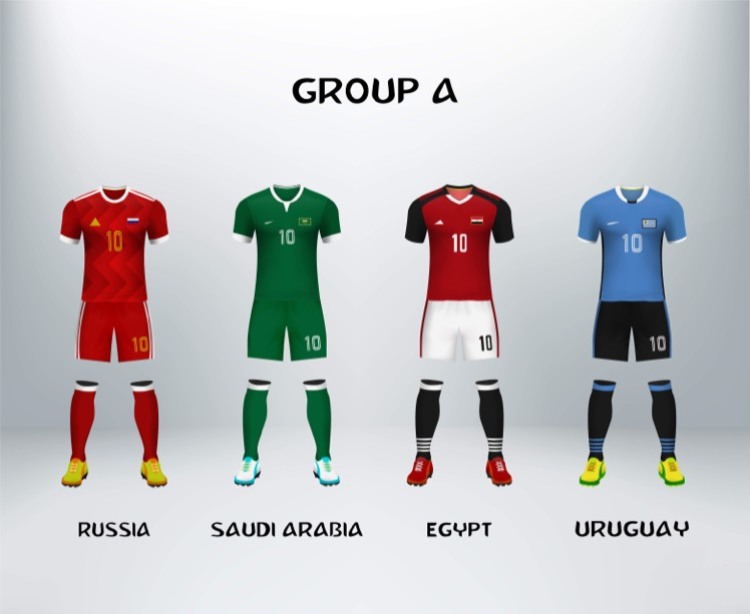 This is widely considered one of the weakest gro...
27
match previews updated