World Cup - Group F Analysis
09.06.2018 11:29:05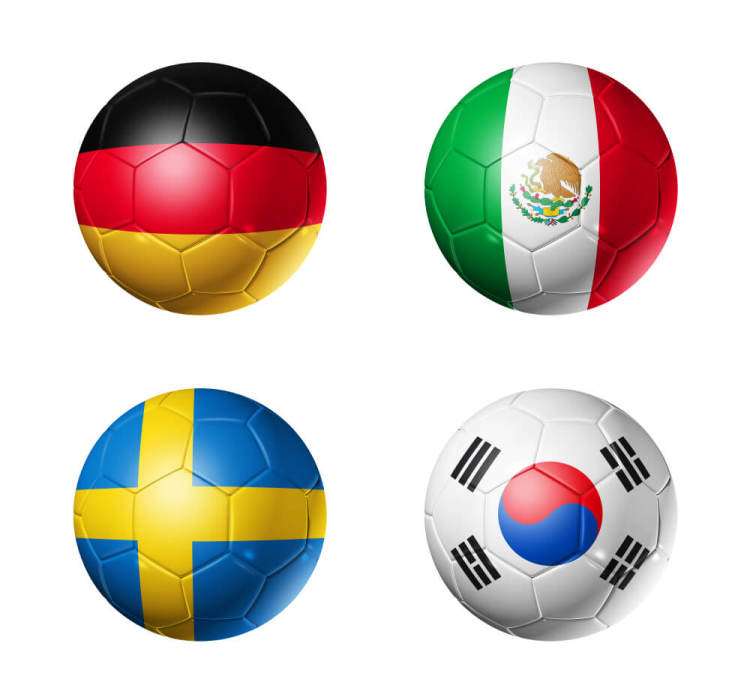 We take a detailed look at the teams who make up World Cup Group F.
GERMANY
Strengths: Plenty of experience at this level. Possess a squad with huge depth and can adjust to play against a variety of opponents and styles.
Weaknesses: Doubts over number one goalkeeper Manuel Neuer heading into the tournament. Left back and centre forward options the weakest in the squad.
Germany head into the 2018 World Cup as the reigning champions from Brazil and they travel to Russia hoping to be the first side since Brazil in 1962 to defend their title.
Joachim Löw remains at the helm in what will be his 4thWorld Cup in charge of the German side. Both management and staff have immense experience and knowledge of the squad. This is a major strength.
Germany were the only side in UEFA qualifiying to finish with a perfect 10 wins and were the joint highest scorers with 43 goals.
Right back Joshua Kimmich has improved significantly over the last two years and is now the true heir to 2014 World Cup winning captain Philipp Lahm. The Bayern defender was the leading goal creator in qualifying with 9 assists.
Löw has a number of good options in every position and was even able to leave out a few highly rated players from his squad. This German side has shown great flexibility in big tournaments and the squad is well composed for the intensities of tournament football.
The core of the squad, the likes of Manuel Neuer, Mats Hummels, Jerome Boateng, Thomas Müller, Mesut Özil, Toni Kroos, will play in their third World Cup together here. They have risen through the ranks of the German youth system and form the backbone of the team. In total they alone have 454 caps, more than the entire England squad.
Nevertheless, there have been concerns over the fitness of starting goalkeeper Manuel Neuer who missed most of the domestic season through injury. Additionally, the left back slot remains a weakness with the best options being Jonas Hector, who was relegated this season with his club side this past season. The inexperienced Marvin Plattenhardt is an alternative but he has just 6 caps to his name.
In addition, no successor to the retired Miroslav Klose has been found in attack. Thomas Müller heads into the tournament as the side's leading scorer with 38 goals but often plays in a wider role. Veteran striker Mario Gomez is likely to be an option from the bench and Timo Werner has yet to prove himself against quality opposition. Löw has often played a system with a 'false 9' rather than an out and out striker.
Target: A group win will be the first aim and could be the building blocks of a title defence for a side highly favoured in the tournament.
KOREA REPUBLIC
Strengths: Have a core of experienced players in big competitions. In Son Heung-min Korea have an in-form striker who is a real talisman for the side.
Weaknesses: Lack of squad depth. Have looked unsteady in qualification and have little momentum heading into the tournament.
Korea Republic only narrowly scraped into 2018 World Cup after coming second to Iran and two points ahead of Syria in a group they should have easily won. That followed a disappointing tournament in 2014 where they picked up just a single point in their group.
Head coach Shin Tae-yong has only been in charge for a year following the dismissal of Uli Stielike when the team looked like missing out on qualification. Since Shin has taken over results have not greatly improved and they have struggled against better sides, losing to Poland, Northern Ireland and Bosnia-Herzegovina in recent friendlies.
The Taegeuk Warriors have their two most important matches in the group first as they face Sweden and Mexico. A minimum of four points will be needed from those games to have a realistic chance of going through before coming up against Germany in the third match.
Unlike at the peak of their powers in the early 2000s, this squad travels to Russia with very few players from big European leagues. Son Heung-min is a household name in the Premier League and scored 12 league goals this term for Tottenham Hotspur.
Augsburg's Koo-Ja-cheol is the second most capped player in the squad with 67. But 12 of the 23-man squad play in their home league. Outside of the starting side there is little strength in depth, even though the squad is not especially youthful.
Goals have been an issue for Taegeuk Warriors having found the net just 11 times in the second phase of qualification, despite coming up against some real minnows of world football. Only four members of the current squad have scored more than 10 international goals.
Target: South Korea are probably the weakest side in the group. Their aim will be to give their best against Sweden and Mexico in what is likely to be a battle for second place.
MEXICO
Strengths: The squad has been playing together for a number of campaigns now. Have collected experience and good results against some tournament favourites in the last 18 months.
Weaknesses: Have the second oldest squad at the competition and rely on some aging players. Have not made it past the round of 16 since 1986.
Mexico comfortably qualified for the World Cup in what was on paper a more competitive Central American qualifying zone than in recent years. Juan Carlos Osario's squad lost just a single game in the final phase of qualifying.
Even though Mexico have been ever presents at the World Cup since 1994, at every one of those tournaments they have exited at the last 16 stage. That shows they know how to navigate the group stage but have a mental barrier when they get into knockout football.
Qualification for the World Cup came in what has largely been a successful 24-month cycle for the Mexican national side. A semi final spot at the Confederations Cup last year gave them a chance to play against group favourites Germany. That experience could be vital for getting through this group even though on that occasion the gulf between the two sides was visibly large.
Mexico have faced Korea Republic a total of 12 times at international level and have managed to win half those games. That match-up is likely to be crucial for Mexico's chances of progression.
Having the second oldest squad at the tournament is likely to bring both benefits and drawbacks. Many members of the squad have played a number of tournaments together and every member of the squad has a good basis of international experience to draw upon.
However, there were no real surprises in the squad selection, so opponents will know what to expect. With the likes of Rafael Márquez, who is playing in his fifth World Cup, and Oribe Peralta among others now largely relegated to substitute roles, there is perhaps a lack of punch from the bench.
Javier Hernandez is the top-scoring striker in the group with 49 goals from his 101 international appearances. He will be looking to add to his tally of three goals at World Cups, especially against South Korea and Sweden who are likely to be the two other sides battling it out with Mexico for second spot in the group.
Target: Mexico will realistically be aiming to finish second in the group behind Germany but are likely to find the going tough in the knockout stage.
SWEDEN
Strengths: A very stable squad which changed little during qualification.
Weaknesses: Lack a star player and have limited experience within the squad at tournament level.
Sweden travel to the World Cup after a dramatic playoff win over Italy secured their spot in the competition. Janne Andersson's side lead their qualification ahead of France for a time before losing two of their last three away matches.
Sweden know that they are entering one of the tougher groups in the World Cup. Behind group favourites Germany the remaining three sides are very equally matched. Sweden's hopes of going through likely rest on their results against Mexico and South Korea.
Andersson took over a side that failed to make an impact at the European Championship in 2016. The new coach looked to bring in some fresh faces but stuck to a core group of players during the qualification campaign.
The squad therefore works very well together, and team spirit is high heading into the competition. The team however lacks a star player now Zlatan Ibrahimovic has retired from international football and the lack of a genuine world class player could hurt the side's chances in bigger matches.
Results in qualification were very mixed and ranged from an impressive come from behind win over France, to a narrow defeat away to relative minnows Bulgaria. In such a tight group Andersson will hope their performance mirrors the former match rather than the latter. However, they have shown themselves capable of dealing with pressure which will be important against Mexico and South Korea.
Goals could be an issue for Sweden in the competition. Top scorer Markus Berg has found the net 18 times in 56 appearances including 8 in qualification. Ola Toivonen is the only other player with more than 10 goals in the squad.
Target: Sweden will aim to be the best of the rest behind firm favourites for the group win Germany. The games against Mexico and South Korea will be key, but overall, they do not appear to have the quality needed to get beyond the last 16.
Click here to subscribe to our preview, report & stats service. Coverage of 50+ tournaments with daily updates before and after games!

Featured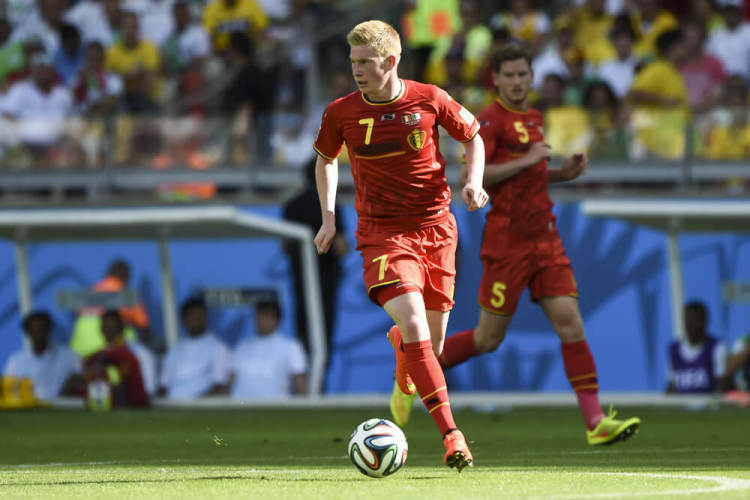 Previously, we looked at who could be the top scor...
153
match previews updated