World Cup - The Last 16 by numbers!
29.06.2018 10:53:11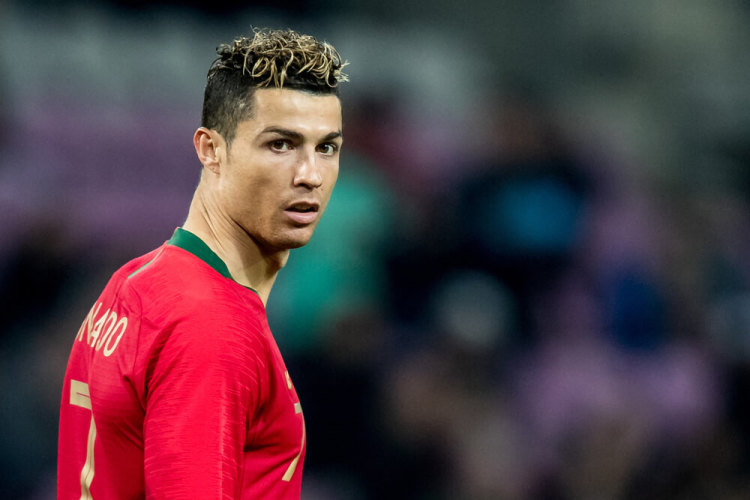 We assess all the teams left in the World Cup based on the numbers that they have produced so far. Which is the best passing team? Which team has the best shot accuracy? Which team has the lowest succesful tackle percentage? We have all the answers.
France - Argentina
Strengths:
France – Have a squad capable of using two very different attacking styles. Mbappe and Griezmann can hurt you with pace, whilst Giroud is the typical target man and links extremely well with Griezmann.
Pogba and Kante are two of the best inner midfielders in the tournament so far, averaging exactly 62 passes per game each, with Kante leading all players to have played more than 200 minutes in terms of passing accuracy with the staggering 91.4%.
Argentina – Lionel Messi is Argentina's main strength and despite not being himself so far the little wizard with 616 career goals for club and country is capable of winning any football game on his own.
Weaknesses:
France – Have inexperienced full-backs that can be hurt by aggressive wingers. In addition coach Deschamps seems unable to decide on his best starting XI and ideal system. The truth is he has been chopping and changing personnel game by game since Euro16.
Argentina – Hindered by a confused and insecure manager that doesn't know his best squad, or formation. Defensively they are shambolic and failed to keep a clean sheet in the group stage (5 goals conceded). Messi has appeared unhappy and lethargic. He had his poorest career game in the 0:3 defeat vs. Croatia with just 49 touches (2 inside Croatia's box) and only 1 attempt on goal.
Uruguay - Portugal
Strengths:
Uruguay – The only team yet to concede a goal at this World Cup! Stunning defensive stats make La Celeste the best defensive team in the entire competition. In their three group matches Uruguay allowed just 6.3 shots on goal, the fewest of all 32 sides, made 16.7 successful tackles and 17 interceptions. The other big strength is their two lethal strikers Suarez and Cavani.
Portugal – High in confidence after the unlikely success in Euro16 and an excellent team spirit. They also have probably the best player on the planet Cristiano Ronaldo in their ranks, with the superstar netting 4 goals already.
Weaknesses:
Uruguay – Yet to find a solution for the wide midfield areas, different players starting left and right of the pitch in every game played so far. They also lack pace, attempting only 8 dribbles per match.
Portugal – Over reliant on Ronaldo up front and one of only three teams that reached the last 16 with shots on target in single digits – 9. Struggle to control matches, one of only four last 16 sides with less than 50% possession. Looked shaky defensively in every game – making only 6 interceptions per match and allowing 11.3 shots towards their own goal.
Spain - Russia
Strengths:
Spain – Remain one of the best passing teams in the world (lead all 32 teams with 2,089 passes completed after the group stage) and almost always control possession (averaged 67.8% in the group stage). They are capable of putting together eye-catching combinations inside opponents' territory with ease. Spain also have a reliable goal-machine in Diego Costa and vast experience throughout the squad. Isco is one to watch, the left-field playmaker providing 2.3 key passes per match.
Russia – Playing on home turf! Russia are able to use two very different attacking approaches with Dzyuba the typical target-man, while Smolov is a much craftier modern-style striker. This has made them the most efficient team in the group stage with 8 goals scored from only 11 shots on target. Very strong in the air – in the group stage they won 64.6% of all aerial duels.
Weaknesses:
Spain – Yet to properly accept Hierro as their manager after the pre-tournament drama. The gaffer himself seems insecure regarding what substitutions to make and when during matches. Qualified for the knockouts with the equal poorest defensive record of all 16 teams – 5 goals conceded.
Russia – Hindered by slow centre-backs that can easily be hurt by fast players. Russia don't have technically gifted midfielders, hence the modest 74.4% passing accuracy after the group stage. A poor disciplinary record – 3 yellows and 1 red – plus the second most fouls committed from all 16 teams – 51, could cost them in the knock out phase.
Croatia - Denmark
Strengths:
Croatia – Have arguably the best midfield line of the tournament so far, with Real Madrid's Modric and Barca's Rakitic controlling play exquisitely – both of them average 1.7 key passes per game. They also carry a major threat down the flank where Perisic and Rebic cause regular havoc – between them the two wingers make 3.5 successful dribbles per match. Defensively they work very well as a team – seven different players average more than 1.5 successful tackles per game.
Denmark – Cristian Eriksen is the main hope of the Red Dynamite and he has been the key figure so far with his goal and an assist. The other main strength is the well-organised back line. Rely heavily on keeping clean sheets, conceding a single goal in their last seven matches. During this run of shut outs, Kasper Schmeichel broke his dad's Denmark record for most minutes without a goal.
Weaknesses:
Croatia – Mandzukic seems to be in poor form up front – he is yet to score, or be involved in a goal. Also need to be much better when committing tackles – only the eliminated teams of South Korea and Serbia received more than Croatia's 8 yellows. They committed the most fouls of all 16 teams that reached the knockout phase – 55 in 3 matches.
Denmark – Lack cutting edge big time – attempted a modest 8.3 shots per match in the group stage, with Eriksen the only player to average more than 1 shot per match. Don't use their set pieces well – created only 3 scoring chances in the group, despite winning 14 corners and 12 free-kicks in the final third.
Brazil - Mexico
Strengths:
Brazil – Having Coutinho and Neymar makes them arguably the most exciting team in the competition, with the duo extremely aggressive in the group stage with 9.3 shots per match between them. They are very attack-minded as a team – attempting on average 19 shots per match, of which 7 are on target. Balanced squad with plenty of experience and depth.
Mexico – Possess lightning speed on the counterattack! All of Lozano, Vela, Layun and Hernandez can cause damage in the final third – all four of them attempt more than 2.3 shots per match. For the first time in their history half of Mexico's squad play their club football in Europe. They have a flashy goalkeeper, with Ochoa saving 17 of the 21 shots on target he has faced so far in the tournament.
Weaknesses:
Brazil – Lack a serious presence inside the box, both Jesus and Firmino are not typical centre forwards. This might prove costly if the Carioca have to chase the game late on. They are vulnerable from set pieces, winning just 47.3% of their aerial duels.
Mexico – Will have to rely on a patched up defence! In general they allow plenty of shooting chances to their opponents – the 19.3 shots per match faced by Mexico is the highest number amongst all teams that made it through to the knockout phase.
Belgium - Japan
Strengths:
Belgium – Squad full of talent and with great strength in depth too. Impressed going forward, hence the 9 goals scored, the most in the tournament after the first phase. Main striker Lukaku seems to be in sizzling form – he has scored 4 goals already with just 5 shot attempts. Very good dribblers in the squad – 12 of the 16 attempted dribbles per match are successful.
Japan – Can count on a great team spirit with players always willing to help each other on the pitch. They may not take as many shots as other teams, just 10.3 per match, but have the second highest shot accuracy with 43% of their efforts on target. They have 5 different players averaging more than 2 successful tackles per game and always ready to put up a good fight.
Weaknesses:
Belgium – Injuries to experienced defenders and an absence of natural wing-backs could expose them at the back. Carrasco on the left flank is regularly caught out of position, 2.4 times per match, with the team as a whole having the third lowest number of interceptions after the first phase – 6.7.
Japan – Have a serious height disadvantage – the second shortest squad in the entire World Cup – and as a result tend to struggle defending set pieces and against physical teams. Japan have already overachieved and are simply delighted to be part of the knockout phase.
Sweden - Switzerland
Strengths:
Sweden – Capable of soaking up serious pressure for extended periods – kept 4 clean sheets in their last 5 matches. Have a very high shot accuracy – 15 of their 36 shot attempts in the group stage were on target. This is the best shot accuracy of all teams in the World Cup! Sweden carry the highest threat from set pieces in this World Cup with 4.7 shots per game coming after dead-ball deliveries.
Switzerland – All players contribute to the collective cause – 5 different players scored the 5 group stage goals. They work hard as a team at both ends of the pitch and are the only team to have 4 different players with 3 successful tackles or more.
Weaknesses:
Sweden – The iconic Zlatan Ibrahimovic is not part of the squad anymore and his presence and predatory instinct in the final third will be bitterly missed in the knockouts. Sweden don't have speed in their ranks and also show poor ball control at times – 8.3 bad touches and 8.1 dispossessed incidents per match.
Switzerland – Lack proper presence inside the box, none of the forwards are typical number nines. This is clearly seen by the fact that just 0.3 of their 13 shot attempts have come from inside the six-yard box. Despite good height they have a very poor aerial record, winning a modest 41% of all duels for high balls. They have failed to keep a clean sheet in the group stage.
Colombia - England
Strengths:
Colombia – Great support from the stands and very passionate players that like to go forward. Their best asset – scoring goals! Quintero is having the World Cup of his dreams with a goal and 2 assists already. Colombia carry a major threat from set pieces – the only team apart from England to have more shots after dead-ball deliveries (4.3) than from open play (4.0).They are yet to concede a goal in this World Cup when they have XI players on the pitch!
England – Very aggressive in closing down players high up the pitch, England are the team that uses counter-pressing most from all 32 sides. Good link-up play in the final third where Lingard and Sterling move well off the shoulder of Kane. Harry Kane scored the most goals in the group stage - 5. Set pieces play a huge part of the attacking approach – 7.7 of the 13.3 shots per game have been after dead-ball deliveries.
Weaknesses:
Colombia – The health of the team's leader and 2014 Golden Boot winner James Rodriguez is a concern. He was unable to give his all in 2 of the 3 group matches. Young centre-backs (Mina is 23 & Sanchez is 22) make extremely risky tackles at times.
England – Yet to keep a clean sheet, failed to do so even against lowly Panama, with goalkeeper Pickford not impressing with his interventions so far. England also have the equal lowest interceptions per match at just 6.0. Attempting 22 tackles per match, but only 52.3% of them are successful – again the lowest percentage of all 16 sides. England are the team that has been caught offside the most in the knockout stage – 9 times.
Click here to subscribe to our preview, report & stats service. Coverage of 50+ tournaments with daily updates before and after games!

Featured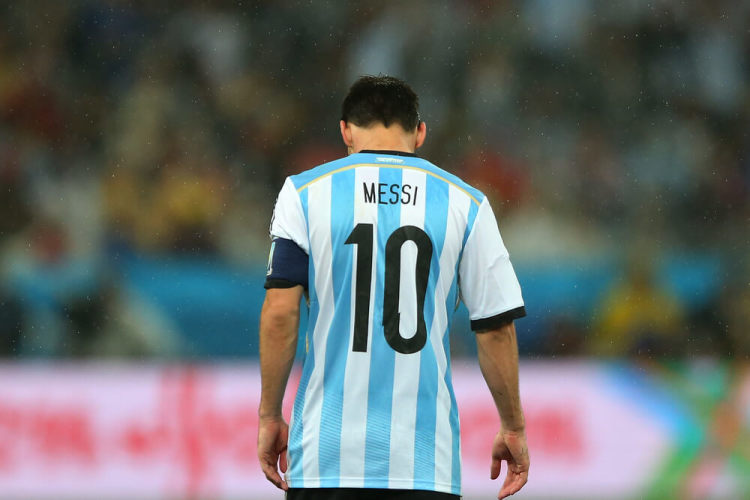 It's become an age-old debate. Chicken or the egg?...
175
match previews updated