Cristiano Ronaldo vs Lionel Messi – The GOAT Race!
19.06.2018 08:52:21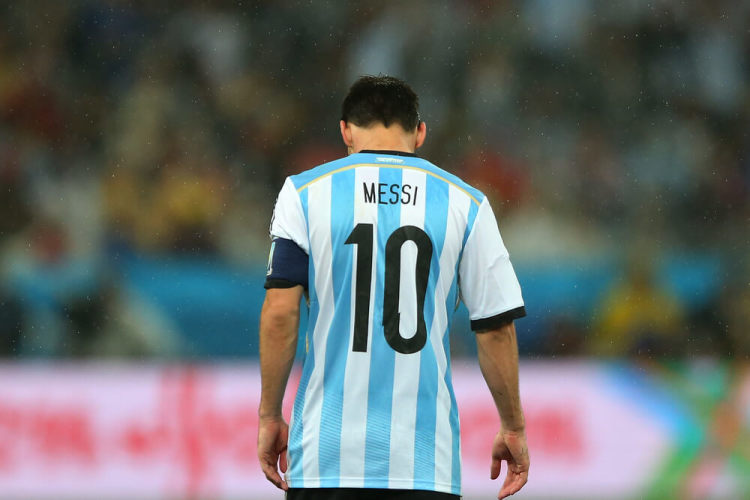 It's become an age-old debate. Chicken or the egg? Blondes or Brunettes? Ronaldo or Messi? But are we finally about to answer the question with both players seemingly entering their last realistic chances of performing at a high level in a World Cup?
Of course, "realistic" isn't a term that often applies to these two phenomenal players so it wouldn't come as much surprise if they were both still at the top of the sport going into Qatar in 2022. Such has been their dominance of world football for over a decade and their staggering statistics which are almost otherworldly.
There is no debate that these are two of the best players in the history of the beautiful game, but who is ahead in the race to be crowned the Greatest Of All Time?
A few years ago, there might not have been much discussion. When Lionel Messi headed in a brilliant goal to seal victory over Cristiano Ronaldo's Manchester United in the 2009 Champions League Final, not many were arguing about his status as the best player on the planet. And when he tore Sir Alex Ferguson's side to shreds again at Wembley a couple of seasons later, it looked as though the Messi/Ronaldo comparisons were looking strained at best. Messi had twice scored in club football's biggest game and had won everything he could with Barcelona but there was still one question that hung over his head – could he replicate his form on the international stage?
Despite his immense talent, Messi has never fostered the same special relationship that a certain Diego Armando Maradona had with the Argentinean faithful.
Perhaps unfairly, Messi is compared to his predecessor in every way. Maradona was not only an icon in his country because of his ability on the football pitch, but also due to his flamboyant character off the field.
By Maradona's standards, Messi is seen as lacking personality but all of that would surely be put to the wayside if he was able to deliver his country the World Cup. He came quite close to doing it in 2014 as he dragged a rather average Argentina side all the way to the final in Brazil but they were ultimatly beaten in extra-time by a much stronger German outfit. Messi's performance in the final was lacklustre and the chance to write himself into history on the international stage slipped away.
However, does he need to win a World Cup to be considered the greatest? Perhaps not....but it would certainly help. Maradona did it and, perhaps more importantly, his greatest contemporary rival has an international tournament victory under his belt.
Cristiano Ronaldo was considered something of a show-pony when he first arrived in the English Premier League at Manchester United. Plenty of skills and tricks but little end-product. My, how things have changed over the years! The Portuguese forward has developed into arguably the greatest goal-scoring machine in the history of the game and he isn't even an out-and-out striker!
Often deployed from the flank, Ronaldo has transformed into a truly devastating player who can score from almost anywhere on the pitch. Whilst Messi is small in stature and often uses his natural God-given talent to navigate his way through defences, Ronaldo has worked tireless to become a fearsome physical specimen who is as comfortable challenging for headers in the air as he is with the ball at his dancing feet.
Having conquered the Premier League at Manchester United, Ronaldo made his dream move to the biggest club in the world, Real Madrid. Many wondered if he would be able to replicate his form in England and, in truth, he didn't do that – he bettered it! He has grown in stature and become an even better player as well as a leader on the pitch.
Despite his staggering goal scoring feats in Madrid, Ronaldo was playing in a time when Barcelona had one of the greatest squads in the history of football and Messi was the jewel in the crown. When the little Argentine won his fourth consecutive Ballon d'Or in 2012, it appeared as though he'd left Ronaldo in the dust but the Portugal captain has shown the world exactly what he's made of in recent times – being named the best player on the planet in four of the last five years, to go level with Messi at five each.
Not only has Ronaldo matched the achievements of the Argentina captain but he's actually surpassed them. He has been instrumental in leading Real Madrid to an unprecedented three consecutive Champions League victories. Often derided in his early career for not turning up in big games, it's now become an anomaly for him not to score against the top sides. Indeed, he has become the top scorer in the history of Europe's premier club competition but perhaps the achievement that truly separated him from Messi came in the summer of 2016.
Portugal came to France for Euro 2016 with little to no expectations on their shoulders and they were almost eliminated at the group stage until their main man stepped up to the plate. Ronaldo wasn't outstanding at the tournament overall and was even forced to sit out most of the final against France after picking up an early injury. However, his leadership on the pitch and even from the bench was to be admired. His presence galvanised a very mediocre Portuguese squad into being crowned European champions. Messi has not been able to achieve the same feat with a much better Argentina outfit, who've lost not only the World Cup final but two Copa America finals.
Those from older generations may argue the likes of Pele, Maradona, Cruyff or Beckenbauer are greater players and they certainly have a case. It's all about opinions in the end but the facts seem to heavily favour the two from the current generation. To produce the numbers that Ronaldo and Messi have for such a sustained period of time and at two of the biggest clubs in the world is truly remarkable. International success is just the icing on the cake.
The debate will no doubt rage on throughout this summer's extravaganza in Russia. After the first round of World Cup fixtures, it's advantage Ronaldo as he single-handedly earned his country a point against Spain with a remarkable hat-trick. Just a day later, Messi missed from the penalty spot as Argentina were shockingly held by minnows Iceland.
It's far from over yet and only a fool would write off Messi, but the ruthless Ronaldo seems to have tunnel vision in his desire to go down as the greatest player of all time. If either player adds the Jules Rimet trophy to their list of accolades, the argument may finally come to an end.
Click here to subscribe to our preview, report & stats service. Coverage of 50+ tournaments with daily updates before and after games!

Featured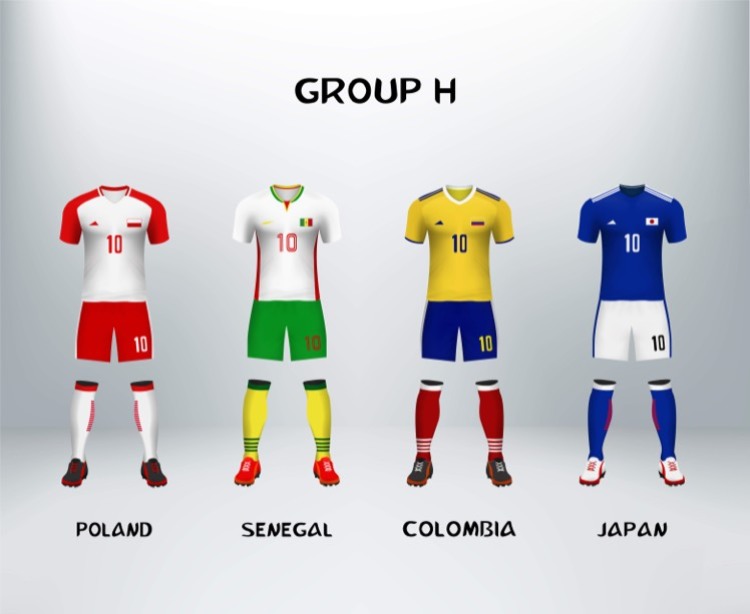 We take a detailed look at the teams who make up W...
85
match previews updated