Ronaldo to Juve. The transfer coup of the century!
13.07.2018 21:40:25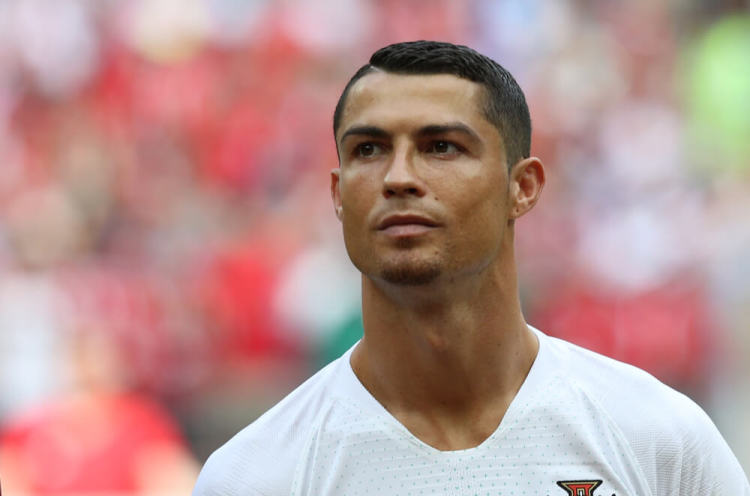 The History
It was October 2002. A skinny 17-year-old Portuguese winger from Sporting CP underwent medical tests at Juventus. The Italian giants had been told of the player's genius by one of their scouts Gianni Di Marzio. The young prospect would have cost the Old Lady €2.5 million with Marcelo Salas going the other way. Unfortunately for Juve, Salas refused to move to Sporting. The Chilean striker's rejection of the deal meant the promising Portuguese youngster's immediate future would lie elsewhere. His name, Cristiano Ronaldo!
16 years have passed since then and Ronaldo has without question become one of the best, if not the best player on the planet. His name and his brand, CR7, have become famous all over the world. In the 15 years spent between Manchester United and Real Madrid he has won everything a football player could hope to win.
The list of his career achievements at a personal or club level is utterly endless: 5 UEFA Champions Leagues, 4 FIFA Club World Cups, 2 UEFA Super Cups, 3 Premier Leagues and 2 La Ligas, 1 FA Cup and 2 Copas del Rey, 2 Football League Cups and 1 FA Community Shield, 2 Supercopas de España, not to mention 5 FIFA Ballons d'Or and 4 European Golden Shoes.
He has been La Liga top scorer twice and the UEFA Champions League top scorer 7 times, setting a record of 120 goals scored in the competition. To date, he has scored almost 700 goals and has won so much more, setting record after record after record. Last but not least, he also managed to lead the Portuguese national team to glory in the 2016 UEFA European Championship, their first and only success ever.
The end of a love story
At 33, seemingly with the physical attributes of a 23 year-old, Ronaldo is still looking for new incentives and glory. For this reason, he decided that his time in Madrid was up. He eventually accepted the courtship of Juventus, the team he has hurt the most in his career, scoring 10 goals against them in Champions League showdowns with Real.
It became clear that Ronaldo's experience with the Blancos was at an end after the Galacticos's third triumph in a row in Europe's premier competition. After the victory he made the enigmatic statement: "it was very nice to be at Real Madrid". These words sounded like an adieu and frantic speculation regarding his future began.
However, as the Portuguese campaign in the Russian World Cup got underway, silence seemed to prevail over the issue.
Portugal only made it as far as the last 16 in the World Cup and with their exit it emerged that Ronaldo's £1 billion contract release clause had been reduced to a more realistic £106 million. With Barcelona and PSG out of the running, several clubs from the Premier League appeared to be the front-runners to sign him. It was with this background that rumours of Juventus' interest began and importantly were reciprocated by positive noises from Ronaldo himself.
The rest as they say is history. As of July 10, Ronaldo became a Juventus player, indeed their most expensive signing ever. He cost €117 million, including FIFA's solidarity contribution and bonuses. Ronaldo will be paid €60 million gross per year, for the next 4 campaigns. Gonzalo Higuain and Daniele Rugani will have to be sold to a Premier League club, Chelsea most likely, in order to raise the money to be paid to Real Madrid while FCA (FIAT Chrysler Automobiles) will also contribute to the Portuguese player's wages. In turn Ronaldo will become a celebrity spokesperson for the company.
The reasons for a divorce
So why did Ronaldo decide to quit Real Madrid after 9 outstanding seasons and with his career nearing its end? Believe it or not there are financial motives behind the way things ended.
Ronaldo was said to be furious that his club, and President Florentino Perez in particular, did not support him adequately once he was charged with tax fraud and ran the risk of prosecution. In the end he paid the Spanish Revenue Authority €18.8 million in order to clear his name, but didn't forget the way he was treated.
At the end of the last La Liga campaign Real Madrid refused to grant Ronaldo the €30 million nett per year he had requested for re-signing with the Blancos. The counter offer of just €25 million was deemed inadequate. Meanwhile, Juventus duly met the player's demands making him the highest paid football player in the world earning even more than his nemesis Messi.
In addition the transfer to Italy should allow Ronaldo to reduce his tax burden thanks to an Italian law which would limit his disbursement to barely €100,000.
Money aside Ronaldo seems hugely enthusiastic about his new challenge, seemingly still hungry for success despite everything he has achieved in the game to date.
Juventus have been obsessed with a Champions League triumph for some time now: they have lost in 5 finals since their last success back in 1996 and cannot afford further failures at an international level.
Winning the Champions League with the Old Lady would confirm (if any confirmation were needed) that Cristiano Ronaldo can still make the difference anywhere, not just at Real Madrid. It would boost his credentials as the best player in the world. In short there are plenty of reasons for both club and player to be happy with the new marriage.
Italian football will benefit from Ronaldo's arrival, bringing it back into the spotlight after a decade of decline. The hope is that CR7, now also known as Cris7iano, could well be followed by more big stars, returning Serie A to the summit of European football.
The most romantic Old Lady supporters believe that Ronaldo was amazed by the manner in which Juventus supporters celebrated his fantastic bicycle kick goal against their team back in April. They say that it was this that ultimately convinced him that black and white should be his new colours.
Click here to subscribe to our preview, report & stats service. Coverage of 50+ tournaments with daily updates before and after games!

Featured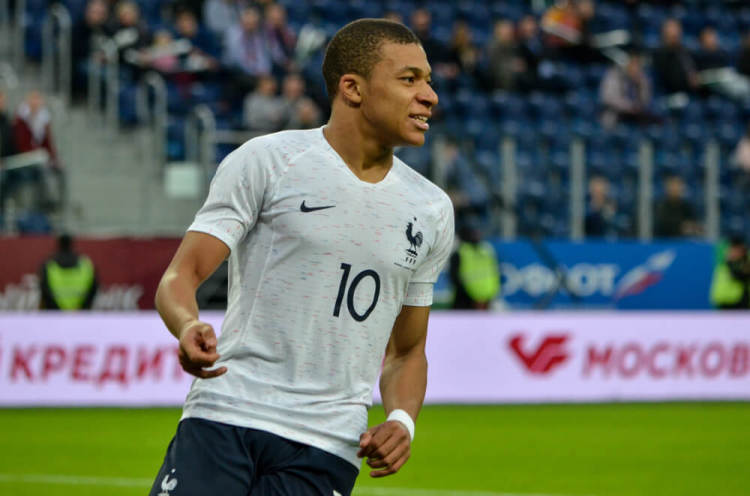 The World Cup final is a clash between 'old foes'...
131
match previews updated