Inter Milan - A reality check after a flying start to the season!
08.10.2019 11:05:15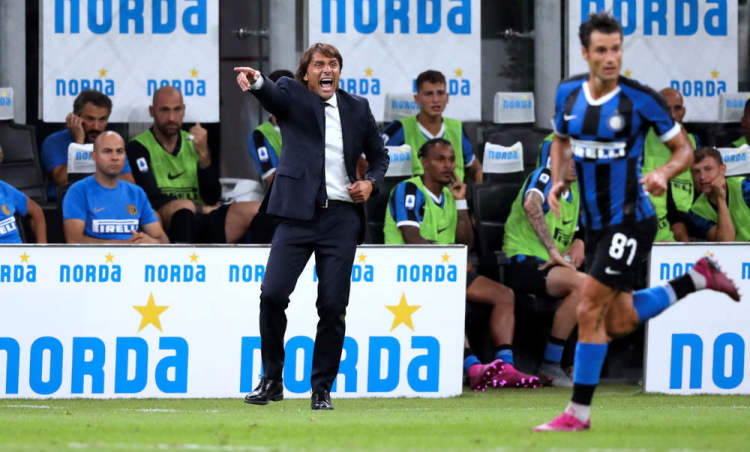 After back to back defeats to Juventus and Barcelona, it's a good time to take a look at Inter's chances in Serie A after an otherwise strong start to the season. Reactionary responses are often expected when you drop points to a close rival, but Juventus are the measuring stick for any team attempting to supplant their place at the top of Italian football.
Both teams were undefeated in the league when they met on Sunday, although Inter are hardly a match on paper. A 2-1 loss is slightly flattering as Cristiano Ronaldo could have bagged a brace; but it does show the progress made by the side that is now in second.
Inter boss Antonio Conte was quick to point out the difference between the two teams after the game, although he did acknowledge the work they had done so far: "We must not compare ourselves to Juventus, they are of another category from all points of view. We started working to reduce an important gap."
Juventus a cut above the rest
In reality, the difference between the two sides is best seen by looking at the Juventus bench. Gonzalo Higuain's late strike won the game, and he was brought on just after the hour mark. Juve manager Mauricio Sarri elected to sub on Rodrigo Bentancur for Sami Khedira, and took off Paulo Dybala for Emre Can when Inter had a good spell in the second half.
In comparison, Conte threw on new signing Matteo Politano late in the game, who hasn't notched a goal or an assist in six games. They also lost highly their influential midfielder Stefano Sensi to injury in the first half, which completely changed the tide of the game.
Juve's midfield duo of Aaron Ramsey and Adrien Rabiot couldn't get a minute between them, highlighting their incredible strength in depth. Inter just couldn't match up to Ronaldo, Paolo Dybala and co, although their first XI do look closer to competing with Juve than they have for a long time.
Inter under Conte
They've used a 3-5-2 formation under Conte in Serie A, switching to a more defensive 5-3-2 situationally. They used the latter to hold off Barca for 84 minutes in midweek, and were only beaten by Luis Suarez rolling back the years with a wonder-strike.
It's similar to the coach's tactics at Chelsea, where he managed to turn Victor Moses into a rampaging right-back, and used a back three to mask the weaknesses of Gary Cahill, David Luiz and Cesar Azpilicueta.
The manager has worked to implement his pragmatic style at Milan, and it's yielded decent results so far. The two goals Inter conceded in their first league loss doubles their tally to just four after seven games, and their miserly defence has vastly improved with the signing of Diego Godin from Atletico. Stefan de Vrij, Milan Skriniar and Godin were solid in a back three, and it's hard to find a more imposing trio in world football.
Man Utd old Boys Lukaku & Sanchez
The team struggled at the other end of the pitch, with Romelu Lukaku missing 40% of his passes against Juve. Conte went on to say that his star striker needs to "train more" to compensate for his body type, but that is his answer for everything.
The Belgian international struggled against the Old Lady, and missed the match against Barca with a thigh injury. Lukaku hasn't been prolific against the top sides for years, but he is a bully against lesser teams. Inter visit Sassuolo in Serie A before hosting Borussia Dortmund in the Champions League, and the former is where you'd expect Lukaku to shine while grabbing a brace. In any case, his goals will help the team to grind out more wins, and he should improve further after acclimatising to the new league.
Loanee Alexis Sanchez struggled during his time at Manchester United, but matched last season's Premier League tally with a goal in his first game. Sanchez was also sent off for diving, but it goes to show that Inter are in a good spot, with none of the negativity and far less pressure than the average title contender.
Reason for Optimism
Their unbeaten run was ended fairly easily, but there's cause for optimism for one side based in Milan. Inter have managed to close a massive gap by a fair amount, and losing back to back games to a couple of European giants won't change that.
It does give the team and manager a necessary reality check after a honeymoon period which felt like it would never end, but they now have time to pick themselves up. They also have the benefit of drawing inspiration from one of the best man-managers in modern football. The upcoming international break will give the players respite, and further time to take to Conte's many, presumably barked instructions.
They're now a point off the top of the table, and they look like they'll improve on a poor showing last season which saw them lagging behind Juve with a 21-point deficit.
Conte's ability to improve his players will stand the team in good stead, and they appear to have bought into his ideas for now. He may have lost the dressing room at Chelsea, but not before adding a league title and the FA Cup to their trophy cabinet.
With the support of the board and the squad, they look to be the most realistic domestic challengers to Juventus' crown.
Click here to subscribe to our preview, report & stats service. Coverage of 50+ tournaments with daily updates before and after games!
Featured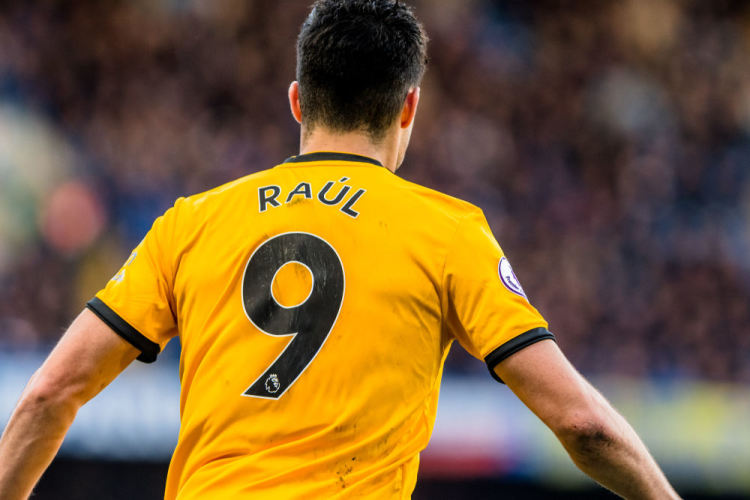 Clubs outside of the 'top six' repeatedly strug...
17
match previews updated