Pre-season predictions vs mid-season reality
23.01.2020 13:03:33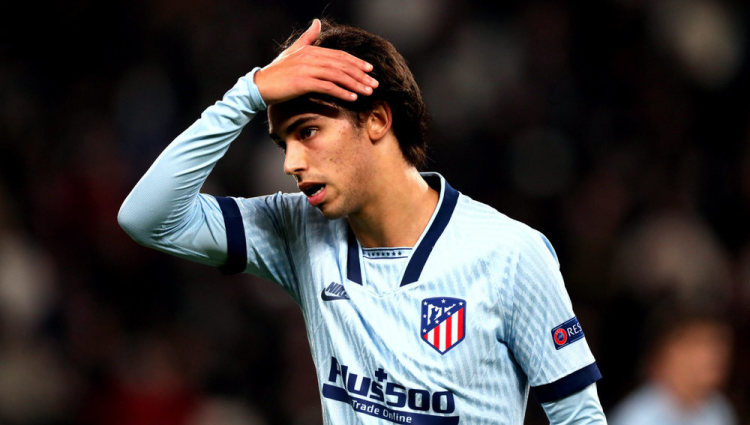 A look at five predictions that went terribly wrong

It has been a season full of surprises and we're only at the half-way stage
It's the half-way stage of the European football season and already it's becoming clear which teams will be challenging for silverware and which teams will not. We've seen many surprise developments this season, which means that several of the most common pre-season predictions have been blown out of the water. Here, we take a look at five of them.
Prediction: We're set for another tight Premier League title race!
Reality: Liverpool are already 16 points ahead
The end to last season's Premier League season was thrilling. We had two world-class teams in Manchester City and Liverpool going toe to toe by winning and winning and winning. They combined for a points total of 195, a record in the Premier League. In the end, City won the title on the final day by one point and many predicted that we'd be in for another close title race in 2019/20 and perhaps some more final day drama.
Most points collected by the Premier League's top two teams
1. 195 points. Man City and Liverpool in 2018/19.
2. 181 points. Man City and Man United in 2017/18.
3. 179 points. Chelsea and Tottenham in 2016/17.
4. 178 points. Man City and Man United in 2011/12.
4.. 178 points. Chelsea and Arsenal in 2004/05.
The reality, though, is that Liverpool are already champions in waiting. The Reds have been unstoppable in the league by winning all but one of their games, which they drew. It's not just that they've accelerated the pace from last season, though. Manchester City have at the same time fallen away a little, in large part due to some significant injuries. They have five points fewer than they did at this same stage last season and that's not going to cut it against this Liverpool side.
Prediction: João Félix can replace Griezmann!
Reality: Four goals in 22 games
Atlético Madrid had a revolution in the summer as they lost starter after starter and had to turn to the transfer market to replace them. The biggest transition was that of Antoine Griezmann to João Félix, with the Frenchman departing for Barcelona after the payment of his release clause and with the Portuguese arriving from Benfica as Atleti paid an even higher amount.
The pre-season performances from the teenager were impressive, so much so that some wondered if Atlético would even miss Griezmann. Maybe they can actually be better, said a few.
In reality, you just can't lose a world-class talent like Griezmann and expect to pick up where you left off. Atlético Madrid have been poorer than they've ever been during the Diego Simeone era and Félix hasn't come close to matching what Griezmann did for the team. He has just four goals so far this term, compared to the 17 goals Griezmann had at this stage last year.
Prediction: Ajax will thrill Europe once again!
Reality: They're already out of the Champions League
The feel good story of the 2018/19 Champions League season was Ajax's run to the semi-finals, where they so nearly made it to the showpiece event in Madrid. This young side dazzled Europe with their good football and their impressive results against Real Madrid and Juventus.
Many expected an exodus in the summer, but it wasn't as bad as feared. André Onana, Nicolás Tagliafico, Donny van de Beek, Dusan Tadic and Hakim Ziyech rejected offers from abroad to keep the band largely together and there was a belief that Ajax, still coached by Erik ten Hag, could do something special again.
However, they're already out of the Champions League. They were admittedly a little unfortunate to go out as they collected 10 points, usually enough to progress. But a 1-0 home loss to Valencia in the final matchday of the group stages saw them eliminated and they'll now be playing in the Europa League.
Clubs ranked by points totals in 2019/20 Champions League group stages
1. Bayern Munich – 18 points
2. PSG – 16 points
2. Juventus – 16 points
4. Barcelona – 14 points
4, Manchester City – 14 points
6. Liverpool – 13 points
7. Napoli – 12 points
8. Real Madrid – 11 points
8. RB Leipzig – 11 points
8. Chelsea – 11 points
8. Valencia – 11 points
- - - - - - - - - - - - - -
12. Ajax – 10 points
- - - - - - - - - - - - - -
12. Atlético Madrid – 10 points
12. Tottenham – 10 points
12. Borussia Dortmund – 10 points
16. Lyon – 8 points
Prediction: Borussia Dortmund can end Bayern Munich's dominance!
Reality: It's RB Leipzig and Borussia Mönchengladbach who've been challenging
With some notable departures at Bayern Munich in the summer and an unconvincing 2018/19 season, there was a sense that this could be the year that the Bavarian side's dominance of the Bundesliga would end. They'd won the title seven years in a row, but Borussia Dortmund were being backed to make another run at it and to sustain it this time.
While it's true that Borussia Dortmund are in the mix, the teams putting the most pressure on Bayern Munich have actually been RB Leipzig and Borussia Mönchengladbach. Four different teams have sat at the top of the table in the first half of the season and Borussia Dortmund and Bayern Munich have only had one week each at the summit. Current leaders RB Leipzig have had eight weeks at the top, while surprise challengers Borussia Mönchengladbach have had eight too.
Prediction: Steve Bruce's Newcastle will be a disaster!
Reality: They're on course for a mid-table finish
The departure of Rafa Benítez in the summer was a blow for Newcastle, but one that many fans knew was coming. The loyal fans at St James' Park, though, were hoping for a more exciting replacement than Steve Bruce. When the former Sunderland coach was announced, fans in Newcastle and beyond feared the worst for the club.
There was talk of Newcastle finishing rock bottom of the Premier League under Bruce, but the reality is that they're doing quite well. They haven't been bottom at all all season long and have spent just four matchdays in the relegation zone. Currently, they're in 14th on 30 points, the same number of points as Arsenal in 10th.
Click here to subscribe to our preview, report & stats service. Coverage of 50+ tournaments with daily updates before and after games.
Featured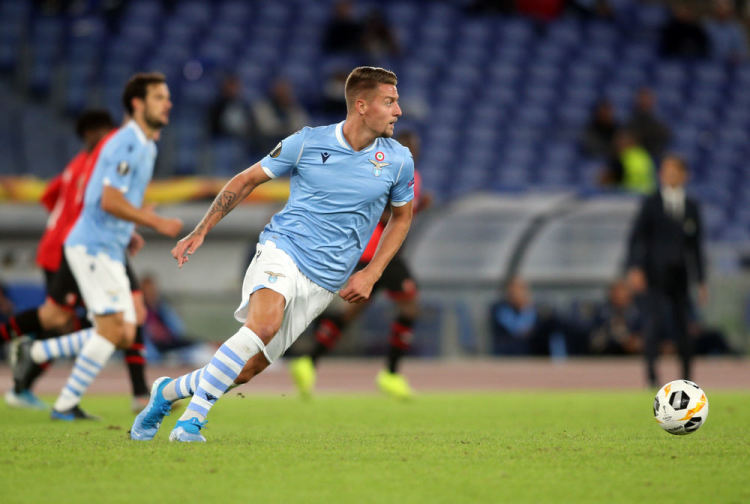 With the 2019-2020 season at the half way stage, L...
15
match previews updated