Guardiola's City - Totally Dominant in the Premier League!
02.05.2018 15:09:39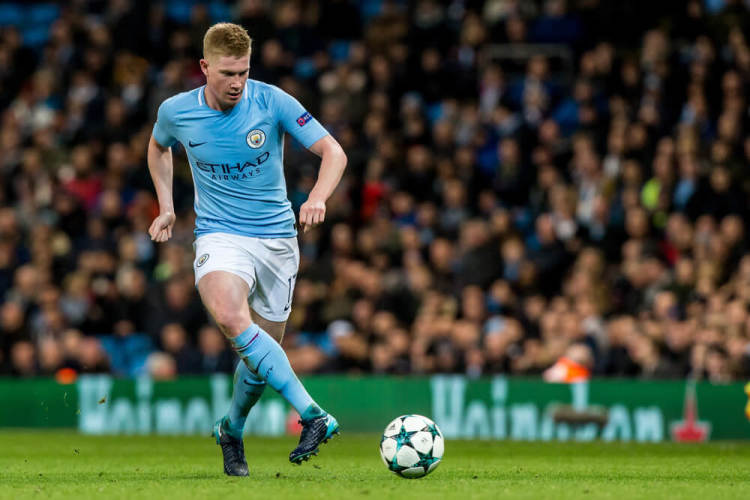 The 2016/2017 Premier League season was undoubtedly a struggle for head coach Pep Guardiola. With his Manchester City team finishing in a disappointing third place, and having been dumped out of the Champions League at the round of 16 stage, the Catalonian would experience his worst ever season as a manager.
Dejected and despondent, many claimed that the former Barcelona man was simply not cut out for the English game. Yet Guardiola spent little time dwelling on his mistakes. Rebuilding his squad in the summer and hammering home his unique footballing philosophy, the end of season picture could not be any different this time around.
Having previously secured the League Cup title back in February, and with the Premier League wrapped up in mid-April, Guardiola's team have put on a footballing masterclass. But how exactly did Manchester City manage to turn things around? Here's an inside look as to how they came to dominate the English game this season.
The Tactics
When it comes to tactics, Guardiola's philosophy is constructed around the exploitation of so called "half spaces" in the opposition's defensive third.
The space between the central defender and the full-back, these areas have proven a nightmare for defenders to cover, offering more passing options and greater space for the attacking team.
Essential to this tactical approach has been the use of attacking-minded full-backs. When Jose Mourinho claimed back in December that his Manchester United side could not compete with their city rivals as they "buy full-backs for the price of strikers," he certainly had a point.
Spending a combined £123.5 million on them in the summer, Man City's fullbacks have proven themselves central to the club's success this season. Stretching the opposition wide and creating more space for the likes of Kevin De Bruyne and David Silva to operate within.
While Benjamin Mendy sustained a nasty injury back in September, the likes of Danilo, Kyle Walker, and Fabian Delph have all excelled in the position.
In fact, Guardiola's whole style of play has emphasised the importance of building from the back. With their possession stats averaging at over 70% per game, Manchester City have held the ball better than any of the previous 11 Premier League Champions.
The side have also strung together the highest average number of passes per goal this season, with their precise build-up play proving essential to their success.
Premier League Champions Ranked by Possession
Manchester City (2017/18): 73%
Chelsea (2009/2010): 59.7%
Manchester United (2006/2007): 59.6%
Manchester United (2008/2009): 59.1%
Manchester City (2001/2012): 58.6%
The Key Players
While the entire Manchester City squad has been exceptional this year, there have undoubtedly been some standout performers.
With the attacking minded, Sergio Aguero, Leroy Sane, Gabriel Jesus, Raheem Sterling and David Silva getting most of the plaudits and goals, here's a look at some of the club's other top performers.
Ederson
Guardiola made the bold decision to replace Chilean regular Claudio Bravo in the summer with his South American counterpart, Ederson. While many questioned the decision at first, the former Benfica man has played a huge part in Manchester City's success this season.
Having made close to 1000 passes this season, Ederson's distribution has been phenomenal. His pass accuracy of around 85% betters that of both Bravo and Willy Caballero in previous seasons, while the Brazilian has also proved himself capable of making some key saves, recording a total of 16 clean sheets – the second most in the entire league.
Kevin de Bruyne
One of the 5 Manchester City players to feature in the PFA team of the year, and narrowly missing out on the Football Writers Award to Mo Salah, the Belgian international has had yet another stunning season.
Leading the league with his total of 15 assists, de Bruyne has now recorded an incredible 42 league assists since the start of the 2015 season – more than any other player in Europe's top five leagues.
With an average pass accuracy of 84%, de Bruyne struck up a dynamic partnership with fellow midfield maestro David Silva, who also had an equally impressive season.
Nicolas Otamendi
Having completed 2997 passes in the Premier League this season – the former Valencia man has set a new record for the most number of passes completed in a single season by any player. With a pass accuracy record of 92%, Otamendi rarely makes a mistake with the ball, and has also proven himself handy going forward too, netting 5 goals so far this season.
With 13 clean sheets to his name, Otamendi rightfully deserves his place in the PFA Team of the Year.
The Records
The Premier League season is of course still not over, yet Guardiola's side seem to have already set a ridiculous number of new records.
Not only have City equalled Manchester United's record for wrapping up the title in the quickest possible fashion, they are now just 1 win away from surpassing Chelsea's record for the most points collected in a single season.
Here are a few more of the sky blues' accomplishments this season.
Consecutive Premier League Wins – From August 26thto New Year's Eve, Pep's men recorded a total of 18 consecutive Premier League wins, smashing the previous number of 13 held by Chelsea.
Most Passes in a Premier League game – Making an astonishing 902 passes against Chelsea back in May, City have shown time and time again just how comfortable they are with the ball at their feet.
Most Goals Scored in a Premier League Season – While Manchester City are still 2 goal shy of bettering Chelsea's total of 103 goals from the 2009-2010 Premier League season, they will surely accomplish this feat with 3 games still remaining.
Click here to subscribe to our preview, report & stats service. Coverage of 50+ tournaments with daily updates before and after games!
Featured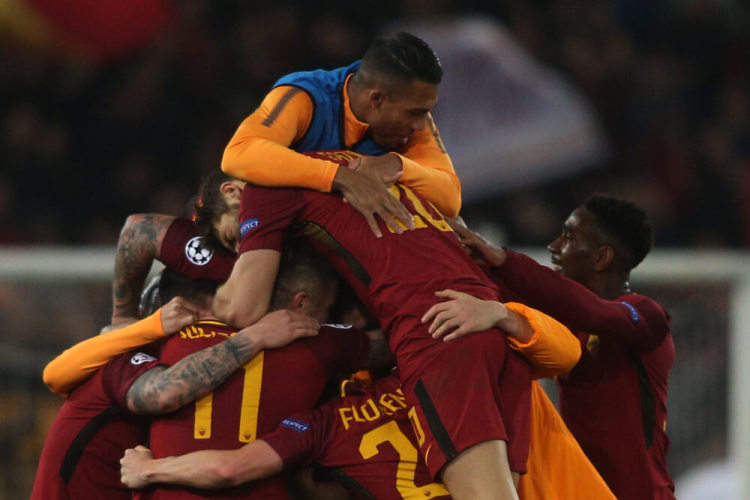 With the semi final first legs over, what chances...
51
match previews updated