How are Luton preparing for Premier League football?
07.08.2023 20:49:05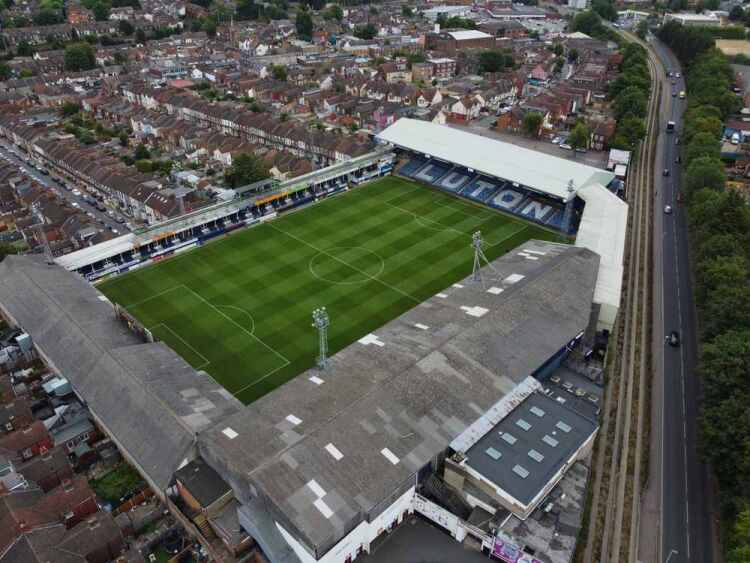 Luton Town are preparing for their first top-flight season in over 30 years

They're upgrading their stadium and signing new players, but not making huge changes

The Hatters are favourites for relegation after coming up through the play-offs last term
Manager Rob Edwards is making his managerial bow in the Premier League
It's probably safe to say that not many people expected Luton Town to be in the Premier League this time last year.
After all, last season was their fourth consecutive Championship season after promotion from League One in 2019, and the Hatters were playing in the National League, then the Conference Premier League, as recently as 2014.
But they've risen through the divisions to become a top-flight team for the first time in over three decades, and nobody knows quite what to expect. Could they steer clear of relegation?
Relegation battle pending?
There are the people who think they'll 'do a Derby' and finish with an embarrassingly low points total come next May, and that's kind of understandable. After all, they lack the financial muscle of even a Burnley or a Sheffield United, and their squad with respect is a good Championship one rather than one that's of a Premier League standard.
But then, there are the others who think they'll spring a surprise. That their Kenilworth Road stadium and their dedicated fans will be a huge culture shock for rival players accustomed to more luxurious surroundings. Some of these punters have Luton to finish in the bottom half, but not escaping relegation by the skin of their teeth.
There are lots of potential storylines here, too. Manager Rob Edwards took over the Hatters in 2022 after only lasting four months at rivals Watford who Luton left behind in the second-tier in a reversal of fortunes.
Pelly Ruddock Mpanzu, who's 30 next year, is almost nailed on to become the first player to turn out for a team in all five of the top divisions of English football, a real story for the football romantics. He was on the books at West Ham United as a teenager, but after a loan deal with Luton in 2013 signed with them permanently in the following January transfer window.
Another crack at the Prem
And in Luton's squad are players who previously failed to make the grade in the Premier League, but have a chance at redemption. Zimbabwean defensive midfielder Marvelous Nakamba hardly lived up to his name at Aston Villa, but a successful loan spell at Luton last season prompted the club to sign him on a permanent deal this summer.
Likewise, winger Tahith Chong, still just 23, was signed from Birmingham City after a couple of successful Championship campaigns. Once a highly-rated Manchester United youngster, he already has five Premier League appearances to his name, but he didn't make the grade with the Red Devils in the end.
Forward Cauley Woodrow, who played for Luton near the beginning of his career, returned to the club in 2022. He had a few seasons in the Premier League for Fulham, but only managed one top-flight goal. Will he fare better this time around?
Plenty of Championship experience
However, their new signings lack Premier League experience, Nakamba and Chong aside. Winger Chiedozie Ogbene spent a year and a half at Brentford, but left in 2019 while they were still a second-tier team, and joined the Hatters from Rotherham United in June. He's spent most of his career between the Championship and League One. Centre-back Mads Andersen signed after four seasons with Barnsley, the most recent in the third tier, while wing-back Ryan Giles, signed from Wolverhampton Wanderers, never made a Premier League appearance for the West Midlands side, and has spent the last few years on loan in the Championship.
If Luton did go straight back down, as many people are predicting, it wouldn't be a disaster. They've arrived in the Premier League a couple of years ahead of schedule, at least, and if they kept the majority of their current squad they'd be well-equipped to bounce back. And Edwards is a talented young manager, who deserves an opportunity to see what he can do in the top flight.
Changing the stadium
Of course, one thing there's been a lot of discussion about is Luton's Kenilworth Road stadium. With an official capacity of 10,073, it's was to be the smallest Premier League stadium ever and even though upgrades may increase capacity, that's not all that makes it notable.
Away fans have to enter the stadium through turnstiles embedded into a row of terraced houses, before they walk up stairs which look over the gardens of local residents.
As of the end of last season, the ground didn't actually meet Premier League requirements, and work has gone into making the stadium fit for the top flight over the summer. The club's chief executive Gary Sweet said they'd need to almost totally rebuild one stand to include media studios and a canteen, and he said it would cost the club around £10m to meet the Premier League's requirements.
They are set to build a new 17,500-capacity stadium, which should be ready by 2026, but in the meantime away players will need to visit Kenilworth Road, an intimidating environment in its own way.
Slowly but surely, Luton are preparing for their first season back in the top flight for over three decades. They aren't making wholesale changes like Nottingham Forest last season, nor are they throwing huge amounts of money around. Despite this cautious approach, they have a decent squad.
They may well go straight back down, but that wouldn't be a disaster. If nothing else, the upcoming season promises to be a great experience for Hatters supporters, many of whom wouldn't even have been born when the club was last in the Premier League. Who knows, maybe they could spring a couple of surprises…
Click here for our Discounted Account Offer. Access updated previews and analysis on up to 5 tournaments for 30 days.
Featured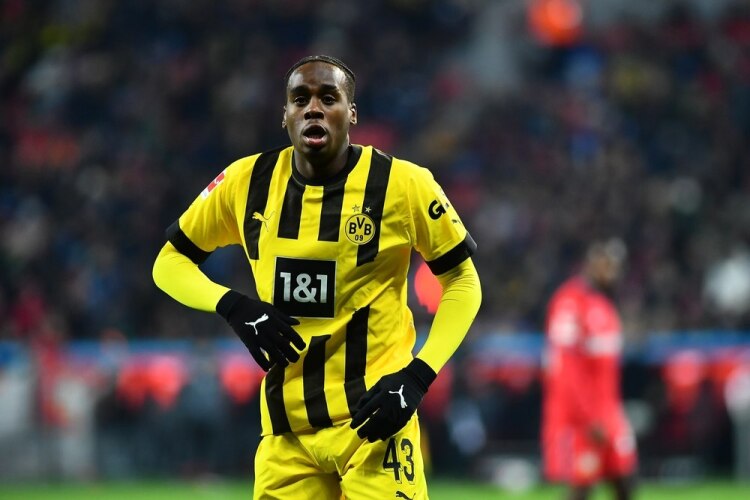 For every Freddy Adu and Ravel Morrison, those muc...
180
match previews updated