Wolves' European adventure - A poisoned chalice?
04.10.2019 10:21:59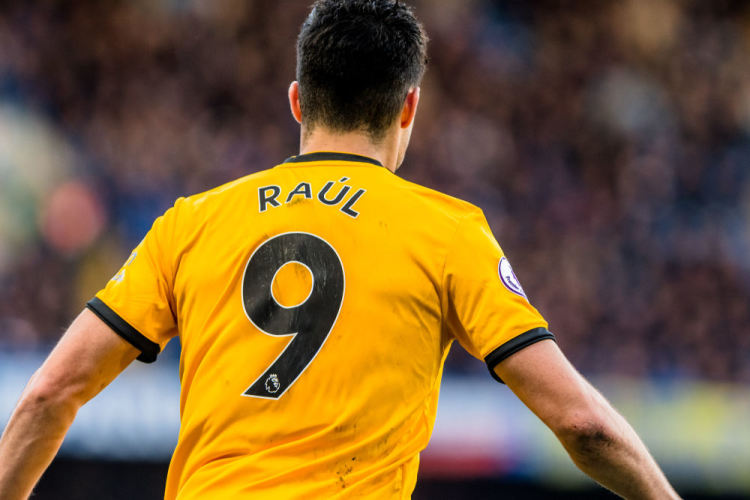 Clubs outside of the 'top six' repeatedly struggle to balance Europe and league

This season, Wolves are the latest
Leicester struggled after winning the Premier League four years ago
We've seen it before. A mid-table team go on a good run in the Premier League, or win a domestic cup, and make it to the Europa League in the following season. Inevitably, they'll struggle with the increased demands of the Thursday-Sunday schedule, dropping down the league the following season.
Wolves – the latest victims
Wolves, 'best of the rest' last season, were able to get their first league win this term against bottom side Watford at the weekend. Frequently talked about in that bracket of sides that could challenge the top six, they've often flattered to deceive this term, while Leicester and West Ham have been dining at the top table instead. Wolves have the time to rescue their season, but will they?
Finishing seventh in their first season back in the top flight was nothing to be sniffed at. They didn't do much in the summer transfer window, but they didn't really need to. Those players who did arrive – Patrick Cutrone, Jesús Vallejo, and Raúl Jiménez and Leander Dendoncker on permanent deals after their loans – weren't there to merely make up the numbers. Only fringe players departed, Kortney Hause and Ethan Ebanks-Landell amongst them.
However, they've failed to kick on this season, and unsurprisingly their European adventure has been cited as a reason why. They haven't fared too badly in Europe, making it through the qualifying stages into the group stage, losing 1-0 to Portuguese side Braga in their only group match so far. With the other teams in the group being Slovan Bratislava and Besiktas, they'll fancy their chances in progressing, but will it be worth it if their league form continues to suffer?
Wolves have earned just seven points from their seven league games this season. At the same stage last season, they had 12.
2018-19 (first seven games)
Won: 3 Drew: 3 Lost: 1
2019-20 (first seven games)
Won: 1 Drew: 4 Lost: 2
If Wolves can turn a couple of draws into victories, they'd be in a much healthier position. However, with only Jiménez scoring more than once in the league this season, it seems as if their forward line, if nothing else, are struggling to adapt to the added demands of the Europa League.
Recent history
Remember Leicester's title win of 2015-16, and their contrasting fortunes the season after, costing coach Claudio Ranieri his job. A quarter-final finish in the Champions League didn't mask a poor league performance, in which the club flirted with relegation for a while. Four years later, with no further continental exploits, and they look fit to challenge for the top four again.
Until Man City retained the title last season, we saw the Premier League change hands a number of times throughout the last decade. The year Leicester were victorious, reigning champions Chelsea languished down in tenth place. The following year, with no Europe for Chelsea, they won the league while Leicester struggled.
Then there are the teams who simultaneously play in the Europa League and the Championship. Birmingham City and Wigan Athletic were the last two teams to do so, and struggled to cope with the demands of the second tier while playing in Europe.
Europe – a poisoned chalice?
Is it possible to manage the demands of both domestic and European competitions? Recent history suggests not, with a lack of teams succeeding on both fronts. Liverpool were able to win the Champions League while also finishing Premier League runners-up last season, but they have the quality, and depth, to manage that, with the likes of Xherdan Shaqiri and Divock Origi playing their part alongside the Van Dijks, Salahs and Manes of the side.
Look at Man City. Under Pep Guardiola they've been arguably the best Premier League team since its inception, but the Champions League continues to elude them. Would it take them to fall behind in the title race to jump that final hurdle in the Champions League? If, this season, Liverpool were to be running away with the Premier League by the time the European knockout stages came around, perhaps Man City would channel all of their energies into winning the Champions League.
Granted, Chelsea won the Champions League in 2012 while also finishing third in the Premier League, but this was a team that still had the Čech/Terry/Lampard/Drogba quartet, even if not all of them played every game. Their Champions League victory was something of a fluke – even Chelsea fans would agree that they probably weren't the best team in the competition that season.
In all, it seems that unless you're one of the very best teams in the league, European football can be more of a hindrance – particularly if you're one of those mid-table sides for whom relegation isn't entirely unlikely. European football can be an exciting adventure, but would a team like Burnley or Southampton really risk Premier League safety for a few away days in Bulgaria and Azerbaijan? It might be fun for a while, but the benefits of top-tier football can't be taken for granted.
Click here to subscribe to our preview, report & stats service. Coverage of 50+ tournaments with daily updates before and after games!
Featured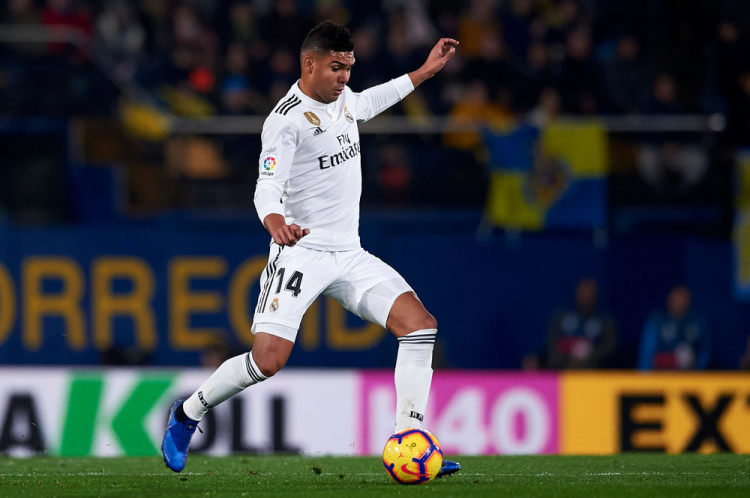 Casemiro is the glue that holds Real Madrid tog...
358
match previews updated