Total Football: 5 tactical changes ten Hag will make at Man Utd.
25.04.2022 11:01:55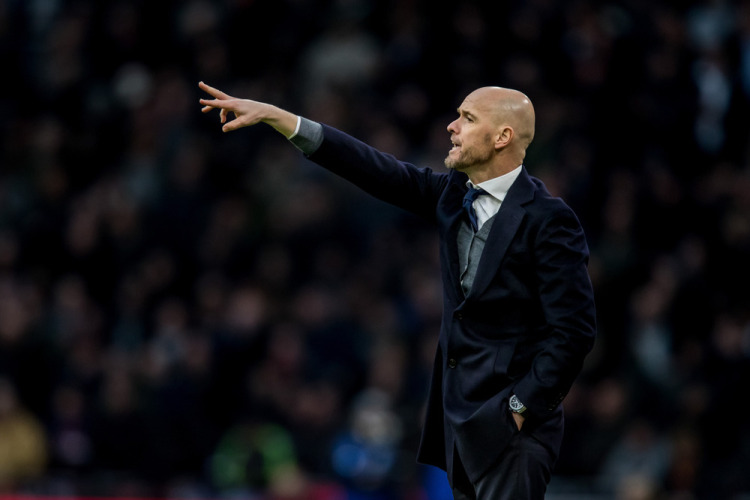 It's amazing that managing a club with such incredible tradition and history has become a poison chalice like no other in English football.
Five have tried to replace Sir Alex Ferguson since he retired in 2013, and five have to varying degrees failed to match the successes that the Scot brought during his 27-year reign at Old Trafford.
In truth, the poor recruitment of players, one of the major problems dogging the club to this day started in the final years of Sir Alex's reign, and set into motion a decline that saw United go from being the best team in the land to no more than an outsider for a top four finish in barely a decade.
Sir Alex Ferguson – 59.67%

Jose Mourinho – 58.33%

Ole Gunnar Solskjaer – 54.17%

David Moyes – 52.94%

Louis van Gaal – 52.43%

Ralf Rangnick – 40%
(win % of permanent Manchester United managers, 1986-today)
As well as paying inflated transfer fees for some very ordinary players, one of the major bugbears of Manchester United fans is that their team no longer has an identity. Once upon a time, the Red Devils were feared for their breathless attacking play at Old Trafford, but now their abiding personality on the pitch is one of defensive calamity and attacking inertia.
That will surely change with the appointment of Erik ten Hag as the club's new manager for the 2022/23 season. The Dutchman cut his managerial teeth under Pep Guardiola at Bayern Munich, and has since guided Ajax to two (probably three) Eredivisie titles, two KNVB Cup wins (the Dutch equivalent of the FA Cup) and the Champions League semi-finals.
It's no wonder that Pep has described ten Hag as a 'top class manager', with the pair set to renew acquaintances in a new era for the classic Manchester rivalry.
But what will the 52-year-old bring to Old Trafford? Based on how he has set his teams up in his previous head coaching roles, here are some of the tactical tweaks that Manchester United fans can expect.
#1 – The Wide Boys
When you watch Ajax play, it becomes pretty obvious early on that ten Hag favours quick switches into wide areas. He prefers a fluid 4-3-3 system, but for the most part he tries to create overloads in wide areas by having his full backs pushing on and supporting the wingers. Fairly unusually these days, they tend to hug the touchline, rather than inverting in-field.
But, as is the Dutch 'total football' way, that is not a rigid instruction, and often you will see Ajax's full backs who include former United defender Daley Blind, move centrally, creating numerical supremacy in the middle of the pitch but also allowing the wingers to be isolated one-v-one with their marker.
It's a fluidity that has been sorely lacking in United's play in recent years, and it will be interesting to see if ten Hag can coach this into the current squad of players at Old Trafford or whether he will need to make wholesale changes.
#2 – Keep the Ball
Ajax average an astonishing 67.4% possession in the Eredivisie this term, a full 8% more than any other team!
That gives a pretty clear hint as to how ten Hag likes his team to approach their attacking play. It's slow, deliberate and economical, although that's not to suggest he lacks a cutting edge. The Amsterdam outfit also lead the way in the Dutch top-flight for shots and goals scored.
#3 – A Pressing Matter
Rangnick was critically mauled when he tried to introduce pressing to Manchester United. These were players, including Cristiano Ronaldo and co, simply not suited to a high octane, aggressive style of defending.
The bad news then is that ten Hag is very much of this ilk too, with his Ajax players pressing high up in the pitch and in unison.
Can he succeed where Rangnick has failed and introduced a high, coordinated press like the one we see from Liverpool, Manchester City and co? You suspect he will certainly give it a try.
#4 – The Third Man Run
There's few things more thrilling to watch in football than slick passing combinations that set a player free into space.
That is made possible by the third man run, a tactical philosophy that has been around for decades but one more common to German and Dutch football than the Premier League.
Ten Hag loves setting his teams up with third man runners, who are typically the pair of number eights he deploys in midfield who power past the winger on the inside ready to receive the ball at speed.
He will be asking a lot of his midfield players, but with Paul Pogba expected to leave the club are Fred and Scott McTominay of sufficient quality to play in this continental manner?
#5 – Taking Advantage of Set Plays
For all the intricacies of their build-up play, Ajax still have the ability to find an alternative route to goal via set pieces.
They are the joint leaders in terms of goals from free kicks and corners in the Eredivisie this term, and that is not a coincidence. Of course, it helps that their continuous pressure in the final third wins them a high number of set pieces, but you still have to know what to do with them. It's a skill Ajax possess in abundance.
That's due, in part, to ten Hag's organisation and his players' ability to execute those plans, but as we've seen in the Premier League this term, set piece goals have become vital to Liverpool's title challenge, and these can be an excellent way to find the net and win points. Perhaps United's win rate will increase under the Dutchman if he can take his love of a goal from corners and free kicks to Old Trafford.
Perhaps just as importantly, Ajax have conceded just two goals from set pieces in their 30 Eredivisie games so far this term!
So, there you have it: five ways in which Manchester United could change under Erik ten Hag. Will they return to former glories, or will their downward descent continue?
Click here for our Discounted Account Offer. Access previews and analysis on up to 5 tournaments for 30 days.
Featured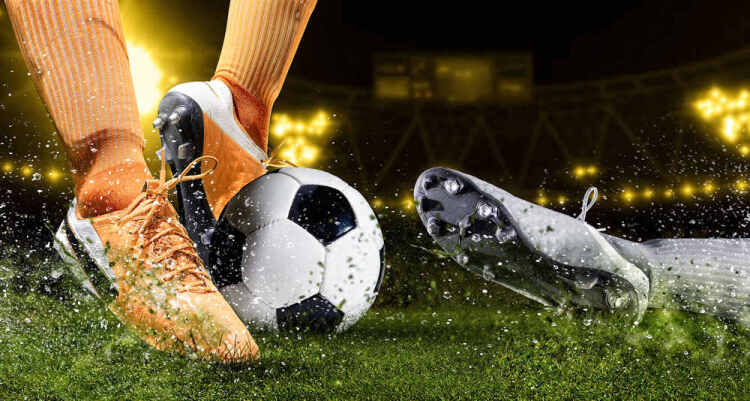 Few teams in the Championship were as unfancied as...
153
match previews updated