The Nearly Men: Can Wolves Break Into the Premier League Top 4 in 2020/21?
24.07.2020 11:00:04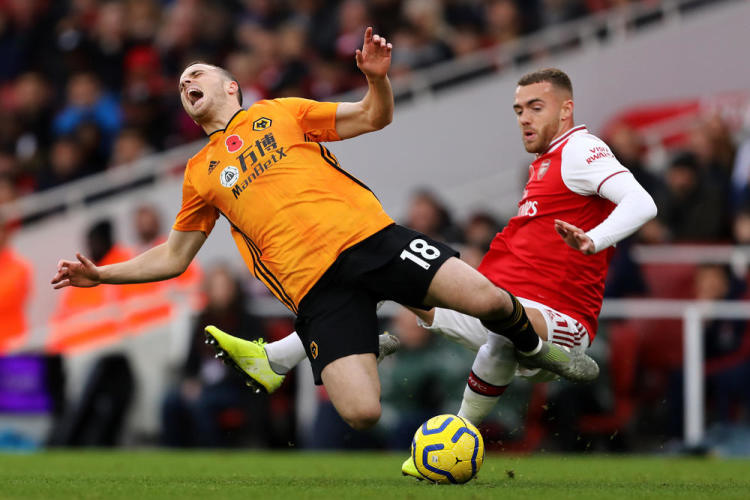 Let's face it: the 2019/20 Premier League season has been overshadowed by two rather major talking points.
In decades to come, this will forever be remembered as the campaign that the coronavirus pandemic struck….or when Liverpool finally landed the Premier League title, depending upon your Merseyside and Lancastrian affiliations.
But there has been plenty of intriguing sub-plots and narratives elsewhere, and flying under the radar is yet another stellar campaign from Wolverhampton Wanderers.
Once again, Nuno Espirito Santo has taken the Midlanders to the fringes of the top four, and after an enjoyable excursion into the Europa League, next season the Portuguese's challenge will be to cement Wolves as a side – like Leicester City – who can contend for the Champions League places.
So what have Wolves been doing so well for the past couple of seasons, and how do they kick on to become genuine top four material?
Don't Rip It Up and Start Again
You don't need to be Inspector Clouseau himself to detect where Wolves have really shone this season:
Only Liverpool have lost fewer Premier League games in 2019/20

Only four teams have conceded fewer goals

Only Ederson and Nick Pope were ahead of Rui Patricio in the Golden Glove standings

Wolves had the second best xGA according to Understat
All of which reveals that Wolves, from a defensive perspective, are operating at an elite level right now, and much of the credit for that should go to Espirito-Santo for his tactical nous and hard work on the training ground.
Of course, there tends to be a sting in the tail for defensive sides, and that much is evident when looking at the 'goals for' column of the league table – Wolves scored nine goals fewer than any other top seven team, and their haul was approximately half that of Manchester City.
To win football games it's not good enough just to keep a clean sheet….you have to score a winning goal from somewhere.
Creative Control
According to Understat's xG table, Wolves were roughly operating at the same level of goals scored and their Expected Goals data would suggest.
And so their problem in attack isn't being wasteful in front of goal….it's actually in creating a high quantity of big chances in the first place.
It would be footballing suicide for Nuno Espirito Santo to turn his back on defensive solidarity in the pursuit of a greater edge going forward, but if he wants to put more points on the board he will have to find a happy medium in his system that allows for more bodies to join in attacks.
It's not as if he doesn't have creative personnel at his disposal too. Adama Traore is an absolute monster on the right flank – he's contributed nine assists this term, while Ruben Neves and Roman Saiss patrol the midfield areas with aplomb – they have created a combined 19 goals too.
But where's the number ten dropping into pockets of space? Where is the creativity on the left wing, giving Wolves players more options when it comes to attacking?
At the time of writing ahead of the final game of the season, they had scored just 29 goals from open play – that is nowhere the kind of tally expected from a Champions League contender.
One of the issues is the style of play, of that there is no doubt. Wolves were third in the Premier League's long ball standings this season, and when you have a fairly isolated frontman in Jimenez there is always the danger that he will mis-control or be dispossessed and the attacking chain comes to an immediate halt.
A change in shape is perhaps what is required so that shorter balls could be fed into a 'number ten', which would enable Wolves to progress higher up the pitch and retain possession in the final third.
The Usual Suspects
Often when a team at any level of football isn't scoring enough goals, it's typically because they don't have enough players capable of putting the ball in the net.
And you could certainly say that is the case at Wolves, where Raul Jimenez contributed approximately 33% of all goals scored by the club in 2019/20. That, simply, is too great a reliance on a single player, because if the Mexican is injured or suffers a crisis of confidence where else does the manager turn?
Diogo Jota contributed seven goals in a so-so campaign, and then the next best tally is four – hardly lightening the load on Jimenez's shoulders.
A shift in emphasis and a tactical change – even if it is a Plan B – will help get more players into dangerous areas and, presumably, beef up that goals for column.
Adopting a Plan B
It's pretty obvious that Nuno Espirito Santo favours formations with three centre backs – not once this season has he ditched his philosophy in order for a four-man backline.
That means there's an emphasis on wing backs to provide width and a desire to win the battle in the middle of the park, but usually you would like to see at least one of that midfield trio galloping forward – that's not really in the playbook of Neves, Saiss or Joao Moutinho.
Is there a chance that the had coach could switch to a 4-3-3 system or even a modified 4-4-2? After all, Traore is the best dribbler in the Premier League – proven by the completed dribbles stats in 2019/20 – and so surely it makes sense for him to play higher up the pitch, beat his marker and swing a cross into the box with three or four bodies attacking it? At the moment, Wolves average just 19 crosses per game – the tenth highest in the division – and that's a real opportunity missed given Traore's ability to beat a man.
At the moment, the Spaniard is playing as a wing back with considerable defensive responsibilities – how Wolves fans would love to see those shackles cut free.
Click here to subscribe to our preview, report & stats service. Coverage of 50+ tournaments with daily updates before and after games.
Featured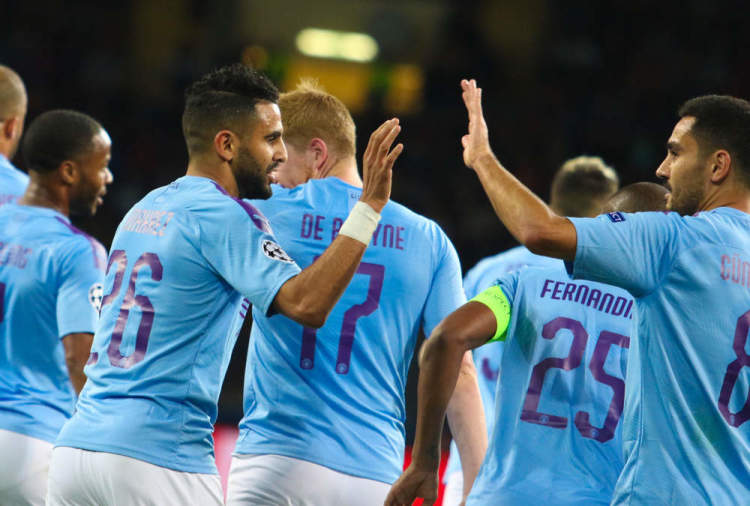 Manchester City were banned from the Champions Lea...
42
match previews updated