Roberto Mancini - A new era for the Azzurri?
27.05.2018 06:39:17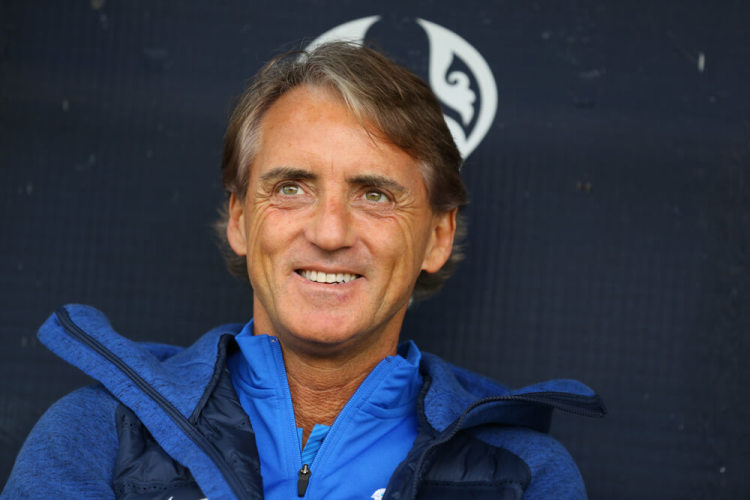 Where the others see a track, Mancini sees a highway
Vujadin Boskov
Italian football's ruling body, The FIGC have made a bold move with their new choice as manager of the national team.
In a decision that took them 6 months to come to, they finally have a new man in charge. All of this follows the sacking of Giampiero Ventura who led the Azzurri to an embarrassing elimination from the World Cup playoffs at the hands of Sweden.
On May 14, Roberto Mancini was crowned as the new man at the helm. His remit is a simple one, to bring Italian football back to where it belongs, among the world's top sides.
Interestingly the former Sampdoria and Lazio star was never the first choice for the FIGC. However, caretaker coach Luigi Di Biagio, who led the team in March facing Argentina and England, failed to impress while in charge whilst other prestigious candidates, Carlo Ancelotti and Antonio Conte proved out of reach.
So is Mancini the right man for the job?
In his favour, he is and he has always been a man with a strong personality. He made his debut in Serie A in 1981 when he was just 16 and thus began a playing career that would span 20 years. His stats of 541 games, 156 goals and 7 red cards tell us a lot about the man.
Mancini wore the shirts of Bologna, Sampdoria and Lazio, where he started his coaching career as Sven Goran Eriksson's assistant. He eventually hanged up his boots in 2001 after a short stay at Leicester City in the Premier League.
A call from Fiorentina, who had just sacked Fatih Terim, gave him his first post as a full-time manager, in February 2001.
Mancini was allowed to lead the Viola, despite lacking the required professional coaching licence. Indeed he triumphed by winning the Coppa Italia at the end of the campaign. It was his first success as a manager and the last piece of silverware the Tuscan side have won.
His days in Florence did not last long, as the following season he was fired due to poor results. With a winning rate dropping from 28.57 to 22.22% and the supporters on his back, his fate was sealed.
Once available, he immediately signed for Lazio and went on to win another Coppa Italia, a competition he has set a winning record in, both as a player and a coach, with 6 and 4 successes respectively.
Having achieved 4thand 6thfinishes in the league, with 44.11 and 47.05% winning rates, he was eventually given the reins of Inter, who were coming off a long winless streak.
Mancini guided them to third place in his first season, with a 47.36% win rate and another Coppa Italia win. It was with this background that The Calciopoli scandal unfolded, something that would transform Italian football in 2006.
It was thanks to the repercussions of Calciopoli that Inter became the dominant force in Serie A. Between 2004 and 2008 Mancini won just about everything he could, securing 3 Scudettoes (they were assigned the first one despite a third spot finish), 2 Coppa Italias and 2 Italian Super Cups. His winning rate went from 60.52% to an outstanding 78.94 and, eventually, 65.78%.
Mancini would eventually be sacked by Inter due to controversial remarks he made about his future. Jose Mourinho replaced him and thus began his international adventure at Manchester City.
Between December 2009 and May 2013, Mancini led the Citizens to glory after a 35-year drought, winning the FA Cup, the Premier League and the Community Shield. In those 4 seasons, winning rates went from 52.38 to 55.26, 73.68 and 61.11% respectively.
Mancini was sacked by the English side in 2013 due to disappointing results. There followed a move to Galatasaray, where he won his last piece of silverware, a Turkish Cup. Despite that, a 2ndplace finish in the league and a 57.14% win rate, he left at the end of the season.
A surprise return to Inter failed to bring a return to past glories. An 8thplace finish in his first campaign, with a poor 37.03% of wins was followed by a 4thplace finish the next season, with a 52.63% winning rate. Being at odds with the management, he was eventually sacked again with the new season about to start.
His experience at Zenit, in Russia, was not a lucky one either. A disappointing 5thplace finish, with a 46.66% winning average saw him emerge from his Russian adventure empty handed.
Having parted ways with the Russian club, he was in a position to accept the FIGC proposal and begin the dream of a lifetime. It is widely accepted that Mancini's meager 36 caps for the Azzurri were way below what a player of his caliber should have achieved. Now as a manager, he finally has the chance to make his mark on the national team.
From a tactical point of view, Roberto Mancini is versatile and open-minded, as he tends to adopt a variety of systems, opting mostly, but not exclusively, for a back four. His sides are not remembered for a spectacular football but for their pragmatism. Indeed pragmatism has been a key characteristic for all the previous successful Italian managers, from Bearzot to Lippi.
However, despite significant experience abroad and succeeding in several countries, Mancini has never won an international competition. Reaching the UEFA Cup semifinals with Lazio, back in 2003 was his greatest achievement. This and the fact some question his Serie A credentials, as his victories were obtained without any real challengers, are a cause for concern.
Last but not least, the way his experiences at Fiorentina, Inter twice, and Manchester City ended tell us that his temper often leads him to be at odds with those close to him.
At this delicate time and with a nation demanding a return to the highest levels of international football, Italy cannot afford any such distractions.
Having said that, this strong personality permits Mancini to successfully manage the likes of Balotelli, a player highly gifted but very difficult to deal with.
The fact that SuperMario was included in his first squad means that, if nothing else, with Roberto Mancini in charge, talent will not be overlooked. That is already an improvement compared with the Ventura era.
Click here to subscribe to our preview, report & stats service. Coverage of 50+ tournaments with daily updates before and after games!
Featured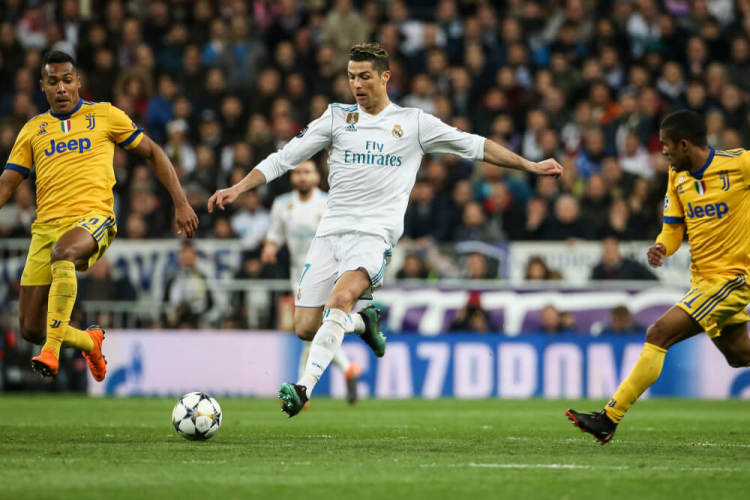 The time has come for the most important game in t...
358
match previews updated