Champions League - The Final!
22.05.2018 09:27:54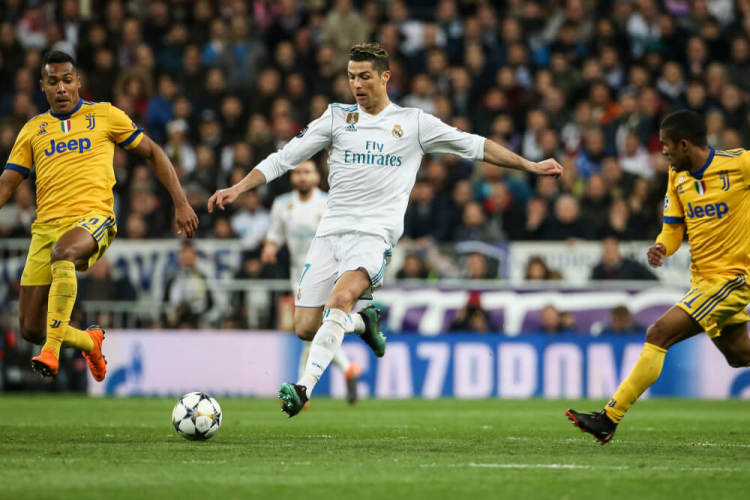 The time has come for the most important game in the football calendar for European clubs. One of the participants in the showdown in Kiev is by far most honoured team in the world in Real Madrid, their opponent is the surprise package from England, Liverpool.
The Reds started their Champions League adventure in the play-offs and after 14 memorable displays they have earned the right to challenge for the most prized trophy in world club football.
Here are some direct comparisons between the sides ahead of the big game.
It seems clear that Real Madrid will dominate possession and will complete more passes in Kiev. So far the defending champions have averaged 54% possession in the competition to Liverpool's 51%.
In terms of passing accuracy Real top the charts with an impressive 89%, while Liverpool are only fifth with 84%. The White Ballet has also attempted nearly 1,000 more passes compared to the Reds, with Toni Kroos third in the chart for most successful passes. Liverpool don't have a player in the top ten of this particular statistic.
Having said that, ball control analysis might matter little for Liverpool. They have proved time and time again this season that their aggressive counter-pressing style of play and the direct forward passing approach Klopp loves so much lead to goals. This is the case despite them being out of possession for long periods.
Liverpool lead the Champions League with their 13.8 dribble attempts per match, in comparison Real attempt just 12.0. In terms of shots on target the Reds also have a slight edge with their 7.4 per game to Real's 7.0.
Things again swing Real's way though when it comes to set pieces with Zidane's men winning on average 7.5 corner-kicks per match and 4.3 free-kicks in the final third of the pitch.
Liverpool win just 5.5 corners and 2.9 free-kicks. More worrying, The Reds have conceded 5 goals in the competition from set piece deliveries, whilst Real have scored 5 of their 30 after such crosses.
Real definitely attempt many more crosses compared to Liverpool with the defending champions amassing 317 crosses with 24% accuracy in the competition to Liverpool's 218 with 22% accuracy.
That said it is Liverpool who have scored 5 goals with headers, with Real netting only 3. The Reds also have the better shot accuracy - 47% of their efforts are on target, compared to Real's 41%.
Real lead the Champions League for penalties won with 4, while Liverpool have been awarded just 1 so far. This is despite the fact that they deploy numerous penetrating runs into the area when moving forward.
Liverpool seem to be more effective from mid and long range. The Reds have scored 6 of their 40 goals from outside the area, only 4 of Real's have come from outside the box, plus Liverpool attempt 2.7 shots per game from more than 20 meters distance, while Real try just 1.6 such shots.
One area in which Liverpool are clearly superior to Real is in the way they share the ball with each other and this is perfectly reflected in the assists' chart for the competition:
LIVERPOOL
1. James Milner: 9 assists
2. Roberto Firmino: 8 assists
3. Mo Salah: 4 assists
4. Alberto Moreno: 3 assists
REAL MADRID
23. Cristiano Ronaldo: 2 assists
23. Marcelo: 2 assists
23. D.Carvajal: 2 assists
23. Gareth Bale: 2 assists
One thing that should worry Liverpool is that their manager Jurgen Klopp is officially 'the unluckiest' manager in football with his record of five consecutive defeats in cup finals as manager. The German has won just one of the six cup finals he has contested.
In comparison Zinedin Zidane has won all of his 6 cup finals since taking charge of Real, this includes the back-to-back Champions League successes over the last two seasons.
The overall history of the two clubs is also stacked heavily in favour of Real, who have not only won the Champions League 12 times to Liverpool's 'modest' 5, but the White Ballet wrote another page in history this season by becoming the first ever club team in any international competition to reach three successful cup finals twice.
Real were fortunate both in the quarterfinals and the semis on their way to the final, but it must be said that the White Ballet had by far the hardest opponents in the knockouts.
Liverpool faced Porto, Man City and Roma, none of whom are known as a major European forces, whilst Real crossed swords with tournament heavyweights PSG, Juventus and Bayern.
All-in-all this is a final that at least statistically does not produce a clear favourite and both teams have reasons to feel confident. Real and Liverpool have scored on average more than 2.5 goals per game in the Champions League this season, but at the same time they both concede more than 1.1 goal per game. One thing that seems certain is that there will be entertainment and high drama in Kiev!!!
Click here to subscribe to our preview, report & stats service. Coverage of 50+ tournaments with daily updates before and after games!

Featured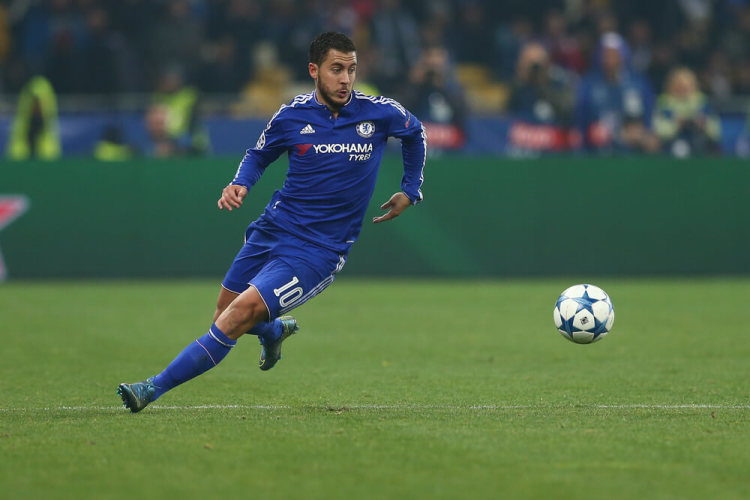 Two wins each from their last four meetings Bot...
357
match previews updated