Chelsea v Man Utd. Who has the edge in the FA Cup final?
16.05.2018 09:28:44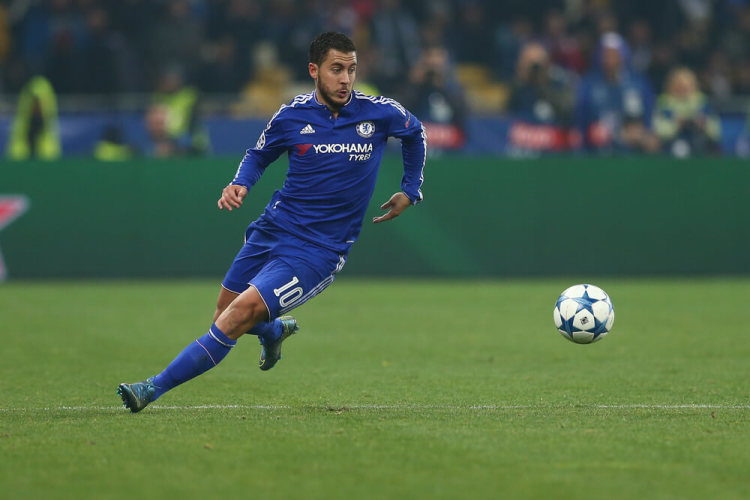 Two wins each from their last four meetings

Both sides have excellent records at Wembley

Chelsea have conceded just two goals en route to the final
Manchester United have let in only one
The 2018 FA Cup final promises to be an tight affair with Chelsea and Manchester United, two of the best teams in the country, to meet in the showpiece evet on May 19th.
Given that neither side has lifted a trophy so far this season, this will be their last shot at some silverware in 2017/18, making the prize even sweeter than usual.
So how are both teams looking ahead of the crunch match at Wembley? Are there any glaring weaknesses for either side? We take a look below.
How did they get here?
It's probably fair to say that both of these teams have had fairly easy runs to the final, with Manchester United's semi-final opponents Tottenham the only top six team to have stood in either side's way.
The Blues have seen off Norwich City (after a replay), Newcastle United, Hull City, Leicester City and Southampton, while the Red Devils have overcome Derby County, Yeovil Town, Huddersfield Town, Brighton & Hove Albion and Tottenham.
On their way to the final, Chelsea have conceded just once, while United have only seen one goal go past them, suggesting that both defences are up to the task.
Chelsea and Manchester United's FA Cup records this season:
Chelsea: Played 6, Won 5, Drawn 1, Scored 12, Conceded 2.
Manchester United: Played 5, Won, 5, Scored 12, Conceded 2.
Their recent records
Since booking their place in the final, both of these teams have suffered some disappointing results in the Premier League. Chelsea have won two, drawn one and lost one since their semi-final victory, while United have an identical record of two wins, one draw and one defeat.
Their head-to-head record
Since Antonio Conte and Jose Mourinho took over the Stamford Bridge and Old Trafford dugouts, these two sides have met on five occasions. Chelsea have won three of these matches and Manchester United have won two of them, including the most recent meeting, a 2-1 victory on February 25th.
Interestingly, the home team has won every time these sides have met since the Italian and Portuguese managers arrived, so it's difficult to predict how they'll match up given that this meeting will be held at the neutral venue that is Wembley.
The Wembley Factor
Having played their semi-final matches at the stadium and having visited Tottenham for a Premier League match this season, both Chelsea and Manchester United are used to Wembley and to playing important matches there.
Along with Arsenal, these are the two sides with the best records at the new Wembley since it opened its doors in 2007, when these two sides met in the first FA Cup final at the new stadium, a match which Chelsea won 1-0.
Including that match, Chelsea have played 13 matches at the ground, have won nine and have lost four, making for a win percentage of 69%. The Red Devils, meanwhile, have played 18 times there, winning 12 and losing six for a win percentage of 67%.
The key players
Interestingly, Chelsea and Manchester United signed Álvaro Morata and Romelu Lukaku respectively last summer, when it had at one point seemed as though the two strikers would be going in the opposite direction. Given how their transfers unfolded, it's no surprise that they have been compared all season and their Premier League goalscoring records are identical, with both having netted 0.51 goals per 90 minutes this season.
Both centre-forwards will be the key danger men for their sides – if they start. Morata has struggled with injuries this season and has often been left out by Conte in the second half of the campaign, while Lukaku has recently been out with injury. Mourinho, though, was hopeful that the striker would recover in time. "I know that Romelu will be back for Tuesday because he's in the last week of rehabilitation," he said on Sunday, according to The Express.
Further back, the goalkeepers should be vital as well, with both Thibaut Courtois and David de Gea featuring in the top three for clean sheets this Premier League season.
Most clean sheets in the 2017/18 Premier League season
1. David de Gea 17
2. Ederson 15
3. Thibaut Courtois 13
3. Hugo Lloris 13
5. Nick Pope 10
5. Petr Cech 10
Where will the game be won or lost?
Given how evenly matched both of these side's strikers are and given that they both have world-class shot-stoppers, this should be a tight game and could be decided by one mistake or one moment of brilliance.
It's unlikely that either goalkeeper will be beaten by a long-range blast, as Chelsea and United have conceded just two outside-the-box goals all Premier League season, which is the joint-best record in the division. Set-piece goals are unlikely too, as they've conceded just four headers each all season, the joint-second-best record in the Premier League.
Instead, this game is most likely to be won by the team who can create a golden one-on-one chance for their striker. For that reason, assist masters Eden Hazard and Paul Pogba could be the most important players on the Wembley pitch.
Click here to subscribe to our preview, report & stats service. Coverage of 50+ tournaments with daily updates before and after games!

Featured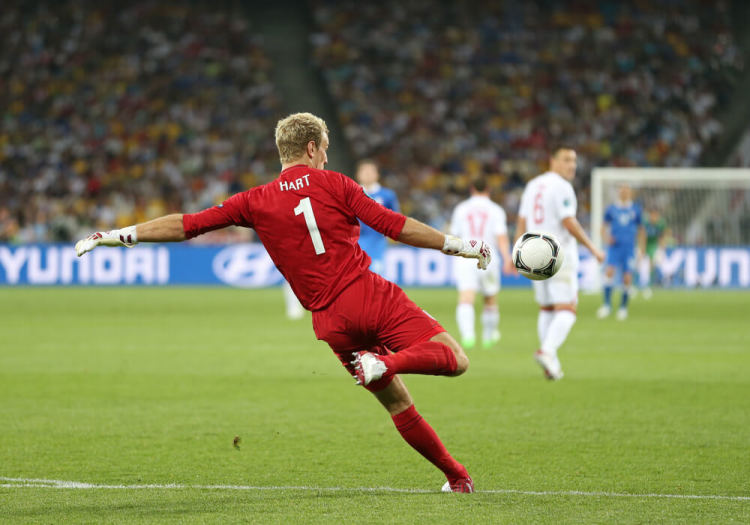 With the 2018 World Cup now less than 40 days away...