Who will be England's No.1 in Russia?
13.05.2018 06:26:20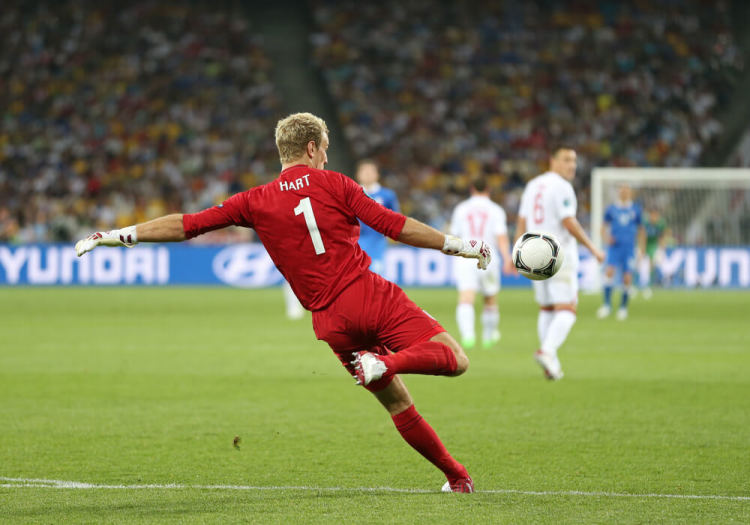 With the 2018 World Cup now less than 40 days away, England manager Gareth Southgate still has a number of tough decisions to make regarding his team selection for the tournament.
The England boss is expected to announce his provisional squad in the coming days, with his final 23 man team set to be revealed some time before England's first pre-tournament friendly against Nigeria on May 2nd.
While the places of some players such as Tottenham's Harry Kane, and Manchester City's Raheem Sterling, are almost certainly assured, competition for the other places remains intense, with Southgate's strongest starting 11 still very much so an unknown quantity.
The position of goalkeeper remains particularly uncertain, with England heading into a major tournament without an established number one for the first time since the 2010 World Cup.
While Joe Hart has previously occupied the role, a disappointing season has seen him slip down the pecking order, with the position now wide-open for anyone to seize. Here we take a look at the potential contenders and decide which player is most likely wear the number 1 shirt for England this summer.
Joe Hart
Games: 19
Clean Sheets: 4
Goals Conceded: 39
Shots on Target Faced: 93
Saves: 53
Save %: 58.1
Errors leading to goals: 4
Passes: 544
High Claims: 3
While Hart is unlikely to reclaim his starting spot in goal for Russia, he is still most definitely a contender to make the squad given his abundance of international experience.
The on-loan West Ham goalkeeper has endured a torrid Premier League season so far, making just 19 starts and conceding 39 goals. He has the lowest save percentage of all 4 contendersand has additionally made 4 key errors resulting in goals. But with all of Gareth Southgate's other options having failed to feature on the World stage for England before, Hart's experience could prove to be vital, with him perhaps acting as more of a mentor within the camp.
While some such as former England keeper, David Seaman, have backed Hart to reclaim his number 1 spot, Hart's lack of game time and constant mistakes make this unlikely. Although he still could find himself on the plane to Russia.
Expected Role:THIRD CHOICE
Jack Butland
Games: 34
Clean Sheets: 6
Goals Conceded: 60
Shots on Target Faced: 194
Saves: 132
Save %: 70.5
Errors leading to goals: 1
Passes: 1,119
High Claims: 17
Despite being part of the poor Stoke City side recently relegated to the Championship, Butland has been one of Stoke's stand-out performers this season, and has most likely done enough to force his way into Gareth Southgate's squad. With 7 international caps to his name, Butland is the second most experienced keeper in contention, which will certainly work in his favour.
Butland ranked as one of the Premier League's best stoppers in the 2016/2017 campaign, recording an average of 3.63 saves per goal conceded - the highest of any other keeper. He also put in a number of fine performances in the 2017/2018 season making more saves than any other English keeper.
While the twenty-five year old conceded the most goals out of all other contenders, Stoke's abysmal defensive record has to be taken into consideration, with England's back four expected to be much more stable.
Expected Role: SECOND CHOICE
Nick Pope
Games: 34
Clean Sheets: 11
Goals Conceded: 33
Shots on Target Faced: 145
Saves: 110
Save %: 76.9
Errors leading to goals: 0
Passes: 1,068
High Claims: 50
Stepping in goal for the injured Tom Heaton back in September, Nick Pope has endured a whirlwind season for Burnley in the Premier League, firmly establishing himself as the club's number one goalkeeper.
Picking up the awards for both Fans' and Players' Player of the Season, Pope's performances have helped establish Burnley as a well organised Premier League team, with the side qualifying for next season's Europa League.
When it comes to the stats, Pope is certainly the stand-out performer. He leads the way in number of clean sheets, least goals conceded, and save percentage. The 26 year old has also claimed an impressive 50 high catches this season, more than Joe Hart, Jack Butland, and Jordan Pickford combined.
While Pope would therefore seem to be the obvious choice based on form alone, it's important to remember that the young stopper is still yet to make a single appearance for England. The former Charlton man also has limited domestic experience and his distribution is also not up to par compared to some of his competitors. A poor recent display in a 5-0 defeat to Arsenal will also not help his chances.
Expected Role: NOT IN SQUAD/BACKUP
Jordan Pickford
Games: 37
Clean Sheets: 10
Goals Conceded:55
Shots on Target Faced: 180
Saves: 120
Save %: 68.6
Errors leading to goals: 0
Passes: 1,137
High Claims: 17
The most expensive British goalkeeper in history, Jordan Pickford has had a tremendous debut season for Everton. The youngster recently carried out a clean sweep at the club's end of season awards ceremony, taking home the Player of the Season, Players' Player of the Season, and Young Player of the Season.
The former Sunderland man was undoubtedly Everton's saving grace during a difficult early season period, helping the Toffees to remain alive in games when the odds were stacked against them.
Pickford has recorded an impressive 10 clean sheets this season, and has made no errors leading to goals, showing that he has the ability to remain calm and composed under pressure. What gives Pickford the edge over his competitors however, is his superior distribution.
With Gareth Southgate having shown a desire to play the ball out from the back, Pickford could very well be the perfect man to direct England's play with his feet. The big stopper has made more passes than all three other English keepers in contention, also making the most successful short passes per game.
The only player to have played every minute of the season for Everton, Pickford will certainly be sharp, and could very well find himself as England's new number 1.
Expected Role: FIRST CHOICE
Click here to subscribe to our preview, report & stats service. Coverage of 50+ tournaments with daily updates before and after games!
Featured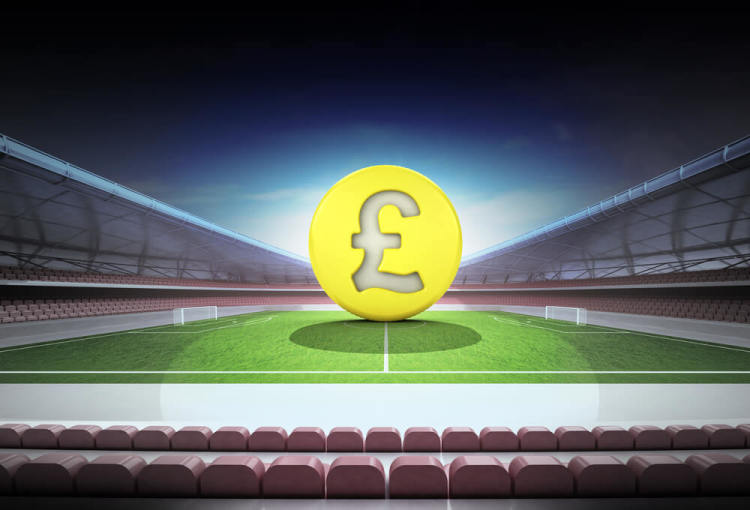 With the Wembley final of The Championship play-of...