Europa League - Who's Hot and Who's Not?
05.03.2018 12:16:41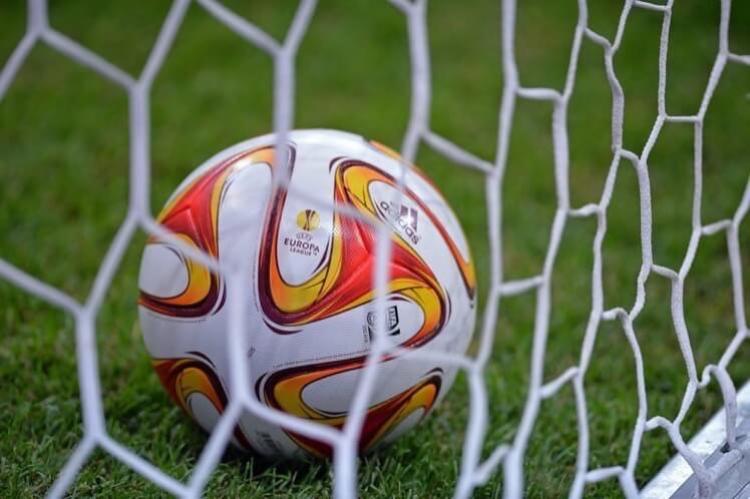 With only 16 teams left in the competition and domestic seasons all over Europe reaching their final stages, we continue our analysis of the Europa League. We highlight which teams are well positioned to win the trophy and those that seem likely to suffer early disappointment.
Winners
Zenit
Zenit have been one of the top teams in Russia for over a decade now and are the only team from the vast country to achieve European glory in the 21st century. In 2007/08 Zenit lifted the UEFA Cup and in August 2008 won the UEFA Super Cup, beating Manchester United.
With the World Cup on the horizon, Russian football clubs are eager to do well in Europe. Of the three Russian sides in the last 16 of the Europa League, Zenit are the most experienced, both in terms of the club and also personnel.
Zenit have a very solid back line. Roberto Mancini's men have only conceded more than one goal in a match in 1 of their last 16 games in all competitions. They can also count on an extremely impressive home record. Zenit have played 45 home games in the Europa League since 2002. Since then the Russians have managed 34 wins, 9 draws and suffered just 2 narrow 0:1 defeats!!! Furthermore Zenit have won 9 of their last 10 home matches in Europe.
Their home record, excellent efficiency in front of goal and a solid defence make Zenit exactly the type of team well placed to go far in this competition.
Despite having managed an average of just over 45% possession so far in the Europa League, Zenit have still scored 20 goals in 8 games, deploying the counterattack to devastating effect. In fact, at this stage of the competition, Zenit have the highest efficiency in terms of goals scored per game compared to the amount of shots they take. On average Zenit take just 11.5 shots per game in Europe and still they comfortably score more than 2 goals per game.
Notwithstanding the above, the real strength of Roberto Mancini's team is their defending. Zenit are in the top two in Europe in terms of successful tackles (19.4 per game). Combine this with nearly 14 interceptions and the vast experience of the rear guard and you have a well-oiled machine, capable of withstanding pressure for sustained periods.
AC Milan
Forgotten European giants AC Milan are enjoying spring renaissance under fearsome, former Rossonero midfielder Gennaro Gattuso. They enter the last 16 in the Europa League enjoying a thirteen-game unbeaten run in all competitions and keeping six consecutive clean sheets.
Milan are off the pace in Serie A with a top 4 finish looking very unlikely. With this in mind, winning Europa League is a key goal for them should they wish to qualify for next season's Champions League.
Both performances and results have been really impressive in 2018. Milan have taken 3 more shots on average per game compared to 2017, but they have also tightened things up at the back. They average more than 4 successful tackles and 2.5 interceptions per game compared to the period before Gattuso took charge.
With their inspiring gaffer traversing the sidelines like an angry Pitbull ready to bite anyone he spots is not giving 100%, the Milan players have no choice these days but to be fully committed to every game. They have an ideal mix of experience and youth in the squad. Rich European traditions and their ambitious, slightly mad manager seem to bring out the best in the team. They have to be strong contenders to lift the Europa League trophy.
The Rossoneri are the most efficient team in the Europa League in terms of successful tackles made with 19.8 per game. This has helped them to keep 8 clean sheets in the competition this season including games in the qualifying rounds.
Up front Patrick Cutrone is a player to watch, with the young forward in sizzling form in 2018 and 4 goals thus far in the Europa League. His influence is demonstrated by the fact that he has managed 2.2 of Milan's 4.6 average shots on target in this competition.
The Losers
Arsenal
Arsenal are in free fall these days and come into their tie against Milan off the back of 4 defeats in succession. The Gunners look likely to have their poorest season in over 20 years and reports hint at dressing room despair and chaos.
Arsenal face serious problems at both ends of the pitch and with a general downturn in form in 2018, their days in this competition seem to be numbered. For the round of 16, the Gunners find themselves with no out and out centre forward. They sold Giroud in January, Lacazette is injured, whilst Aubameyang is ineligible to play. Problems up front are combined with a horrific defensive record this season. Together they provide little reason for optimism. Arsenal have kept just 2 clean sheets in their last 17 matches, while conceding two goals or more in 10 of these games.
The Gunners have very poor defensive stats and regularly suffer from individual errors at the back. They allow their opponents in Europe 10.3 shots per game, with the stats from the Premier League even worse with 10.7 shots allowed. The Gunners also have the second lowest figure for successful tackles of all 16 sides left in the competition with a modest 14.1 tackles per game.
Lazio
Lazio's form in January and February has hinted of a slow down. Indeed with just 3 wins from their last 10 matches in all competitions, Simone Inzaghi's players are starting to lose steam. An away record in Europe is a reason for concern and piles pressure on the team when they play in Rome. No clean sheets on the road in the Europa League this season and defeats in the last two away matches in the competition against the modest sides of Zulte Waregem and Steaua are a big worry.
Defending through balls proves to be problematic for Lazio in the Europa League as 3 of the last 5 goals conceded in the competition came after the heart of their defence was split in two.
With Lazio also involved in a gruelling battle for the top four in Seria A, their main focus remains the domestic stage. This can be seen in the team selections for this tournament. Prolific striker Immobile has 23 goals in 24 Serie A games, yet has started just once in Europe so far this term. Other regulars like Lucas Leiva and Milinkovic-Savic have also rarely been used in Europe. Such decisions by Inzaghi give the impression that this competition is not the priority.
Click here to subscribe to our preview, report & stats service. Coverage of 50+ tournaments with daily updates before and after games!

Featured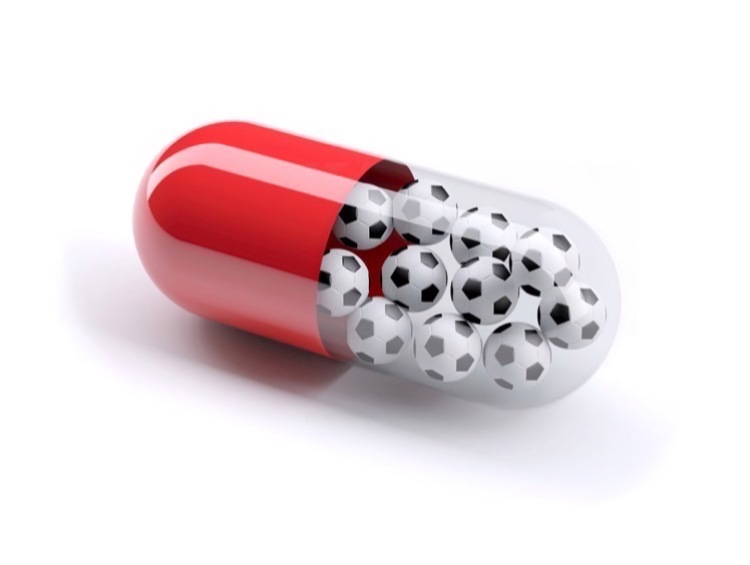 "I'd be shocked if doping was rife and, genuinely,...