Doping in Football
03.03.2018 12:03:23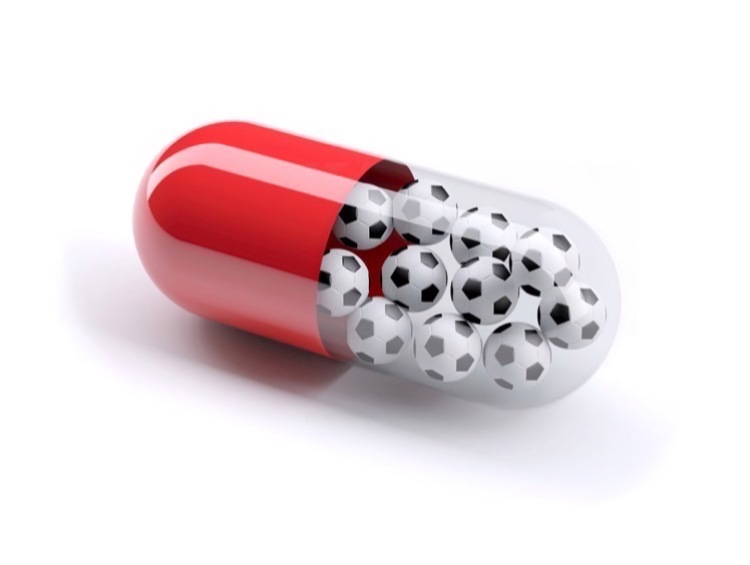 "I'd be shocked if doping was rife and, genuinely, I've never experienced it," Gary Lineker said when discussing whether or not doping is prevalent in association football. "If the only advantage is to help with bloody pressing then it would be a ridiculous risk for the most minimal advantage," he added.
The former England striker's view is a common one. No amount of performance-enhancing drugs (PEDs) can improve a lumbering centre-forward's accuracy, a defender's ability to play the offside trap or a goalkeeper's commanding of his area, the theory goes. But does that really add up? In such a competitive and popular sport as football, surely there will be many willing to resort to illegal measure to gain even the most minimal of advantages?
And that is true. There are some, with Samir Nasri the latest player to have been found guilty of skirting the rules. "The player Samir Nasri has been found guilty for using a prohibited method in accordance with sub-section M2, par. 2 of the WADA (World Anti-Doping Agency) prohibited list," a UEFA statement read, with the former Arsenal and Manchester City star being punished after an investigation was launched into the IV drip treatment he received at a Los Angeles clinic in December of 2016.
There have been others, from Diego Maradona testing positive for Ephedrine at the 1994 World Cup to Abel Xavier, who became the first Premier League player to be banned for doping after taking anabolic steroids in 2005, to Mamadou Sakho, who was suspended in 2016 when he tested positive for Higenamine, only for UEFA to later dismiss the case as the substance wasn't on WADA's banned list.
Yet there seem to be so few high-profile cases reported in the media that football tends to avoid the suspicion associated with others sports like cycling and athletics. In 2014, for example, 31,242 doping tests were carried out, according to FIFA. Of those, just 61 samples tested positive, which works out at just 0.20%. Given that there are more than 65,000 professional players on the planet, that means that at least half of players aren't tested, but this makes sense. The spotlight on doping in football shines the most intensely on elite players in the most popular tournaments and this is where there are so few instances of failed tests. Of those 61 failed tests from 2014, none were from the year's World Cup in Brazil.
That World Cup also marked a slight shift in FIFA's anti-doping policy, as players at the tournament had biological passports, the first time these measures had been introduced for FIFA's quadrennial footballing festival. These biological passports are also now in place for Champions League participants, so the chances of any top-class player escaping detection have been dramatically reduced in recent years. Long gone are the days of Maradona's famous fake plastic penis, which he is believed to have used to pass urine tests while taking the recreational drug cocaine.
Not all are convinced that elite players are completely clean, though. Dick Pound, who was the first president of WADA, has talked about the fact that nobody was caught in Brazil and has insisted that this doesn't mean top-class football doesn't contain cheats. "It's hard to believe that it would simply stop at the top and not spread to the field of play," he said to CNN of the 0% rate from that tournament's testing.
Making matters all the more interesting is the fact that the next World Cup will be held in Russia, the country which has been swept up in a doping scandal in recent years, with most of the allegations stemming from their hosting of the 2014 Winter Olympics in Sochi. Could Russia also have been doping, or be planning to dope, in football? Well, given that one of their curlers, Aleksandr Krushelnitckii, tested positive for a banned substance in this year's Winter Olympics in South Korea, it has to be a possibility. There may only be a minimal advantage to be gained from doping in football, but the same is true of the sport of curling.
Of course, suspicion will always follow Vitaly Mutko, the former Russian Minister for Sport, who is said to have been fully aware of the recent scandal. The fact that he used to be president of Zenit St Petersburg and the Russian football federation leaves a black mark on Russian football simply by association. Then there was a German documentary in 2016 which claimed Mutko had been behind the cover-up of an unnamed Krasnodar player, who was alleged to have tested positive for Hexarelin in 2014. Mutko strenuously denied these allegations.
Generally, those involved in football don't want to believe that doping exists and that may be because it usually doesn't at the highest level. However, Arsenal boss Arsene Wenger has been vocal in his assertions that there are cheats in tournaments as big as the World Cup and the Champions League and his claims are starting to be taken seriously, with the FA even agreeing to meet with him after allegations made in November of 2015.
Little by little football is applying as much scrutiny on its participants as other sports have done for years. Whether or not this produces more failed tests remains to be seen.
Click here to subscribe to our preview, report & stats service. Coverage of 50+ tournaments with daily updates before and after games!

Featured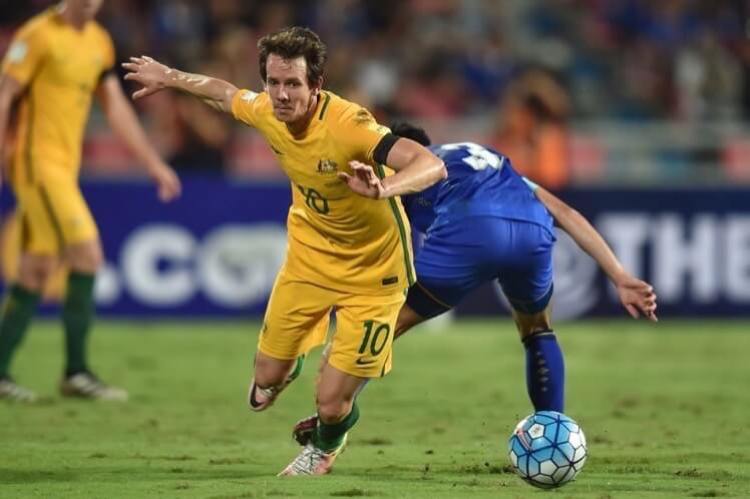 Germany travel to Russia in the summer as holders...
60
match previews updated